Harvesting boredom to let creativity flourish
using the Punkt MP01 dumb phone
Smartphones are everywhere in the modern society we live in today. Through our 4G and WiFi connections the internet is just one tap away. In fact, it is so close that it feels like a natural extension. But is this wealth of information all good or does it have a downside too? It seems like an interesting experiment to go app-less for a while and solely use a dumb phone.
My problem with smartphones: they are good
Before jumping into the experiment I can describe myself as an advocate for the modern smartphone. As mobile app and web developer it is really a part of my life. The smartphone makes things easy, the way we exchange messages, mails, photos and other things is nearly effortless.
It also provides a convenient way to look things up by accessing the web. Very few questions cannot be answered with a simple query on Google. And before you know it, the online things you find take your attention away from the question you had in the first place. I find that to be hindering my creativity because very often the questions are more important than the answers.
Creativity
Creativity is characterised by the ability to perceive the world in new ways, make connections between seemingly unrelated phenomena, to find hidden patterns and to generate solutions. I am most creative when I am alone with my thoughts, like under the shower or while riding my bike. I think this is because during these times I am not interrupted and (temporarily) unable to look things up on the Internet. It makes me wonder if a water resistant smartphone is such a good thing...
The modern smartphone is good at keeping me busy. Any spare moment I use it to tap into the constant stream of new information, news, tweets, messages and emails. I wonder what would happen if I would no longer have constant access to all of this. Perhaps some artificially created boredom will do me good. Would I become more creative, and what else?
Meet the Punkt MP01
The Punkt MP01 is a mobile phone without apps and internet. It was specifically designed this way to be a simple phone that supports basic calling and text messaging.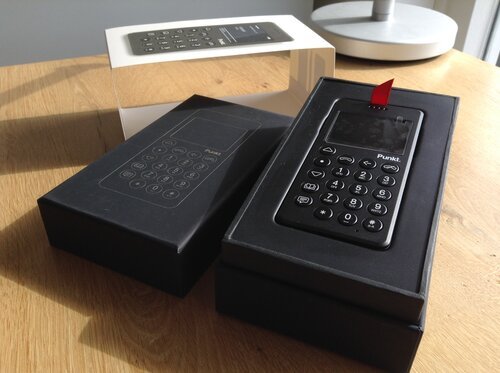 It comes in a big box with a booklet, charger, SIM-tool and a headset.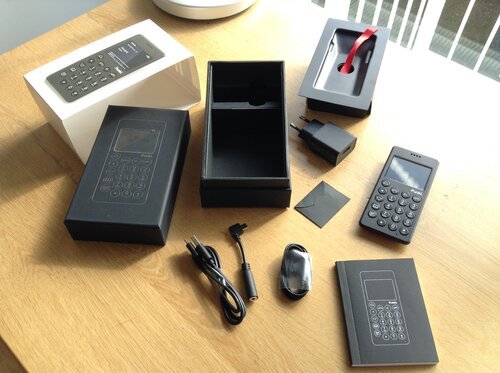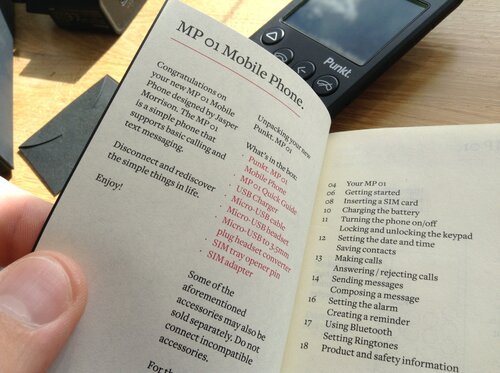 Its design is functional with big round buttons that have a nice "clicky-clack" tap. It runs a minimal operating system that is unlike Android or iOS. It does not run any apps except a built-in alarm and calendar that only shows the date (and does not allow you to save appointments).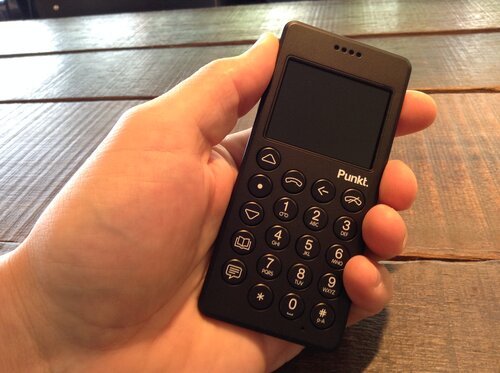 It is a modern phone with support for bluetooth carkits and it has a relatively large battery. Because it is so simple, it's battery lasts weeks (!!) before needing a charge.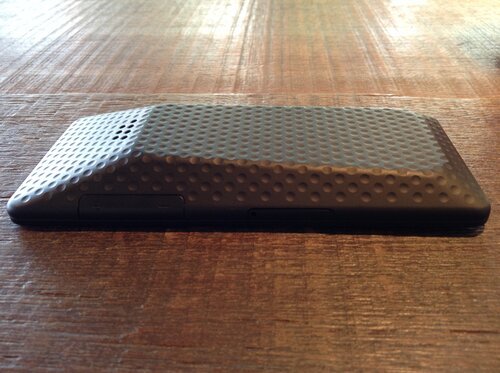 Setting it up: cloudless contacts
My thrustworthy iPhone connects to the cloud to synchronise my contacts and phone numbers. Obviously the MP01 dumbphone does not support the cloud. You can connect the phone to a computer that will see it as a (tiny) USB thumb drive. You can then copy a file to it containing your contacts in VCF-format (which is available on Apple Mac, Microsoft Windows and Google Gmail). The phone will detect the file and import your addressbook easily.
The experiment
I expect that I will need some time to adjust, so I will take three months for this experiment (until the end of this year). I am curious what apps I will really miss and how I will circumvent their absence.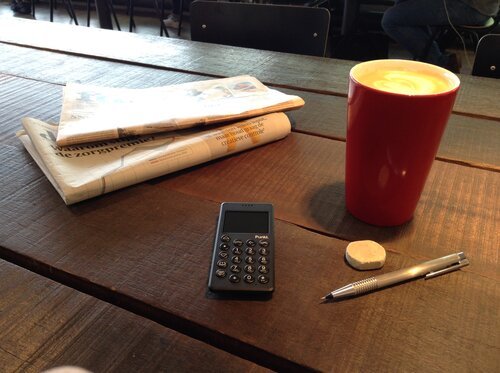 Through my laptop I will continue to have access to the internet, but I will no longer be constantly connected using a smartphone. It will have it's downsides for sure, but I wonder if is any good for my state of mind and creativity.
To be continued...
Did you enjoy this post?
If you found this content useful,
consider showing your appreciation
by buying me a coffee ❤️😋: