Wearing two watches
Both a mechanical and a smartwatch
For the past weeks I have been wearing two watches, and boy this is a thing! I love my mechanical watch, but I needed the modern connectivity of a smartwatch. I couldn't choose between them, so I decided to wear both. It's not as bad as you think, let me share some thoughts on my experience.
Mechanical watches
If you have been following the blog, you know I like watches. They always fascinated me and this goes beyond any rational reason. This admiration is emotional, intangible and personal. I am not alone - mechanical watches are popular, despite the rise of modern wearables like smartwatches.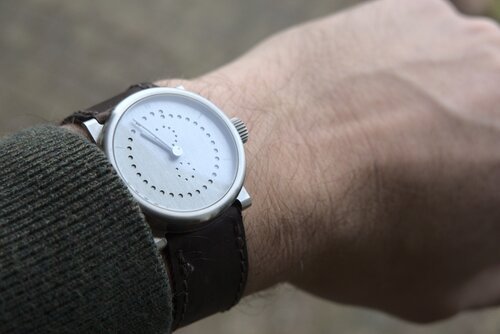 Smartwatches
In part because of my professional background in technology, I am into gadgets. I love how technology has evolved over the years and how computers have gotten smaller and smaller. It is amazing what you can do with mobile devices like tablets, smartphones and smartwatches. I wondered if the smartwatch is the modern toolwatch.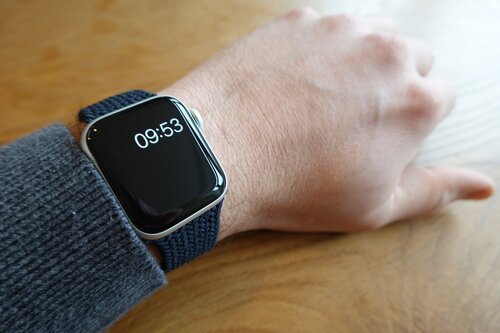 Double wristing
After toggling between either a mechanical watch and a smartwatch I came to the conclusion that choosing between them is very difficult for me. I realise that if this is the kind of problem you have, one could argue that you're experiencing "first world problems". But, I genuinely believe there is something more fundamental, more human, fuelling my indecision.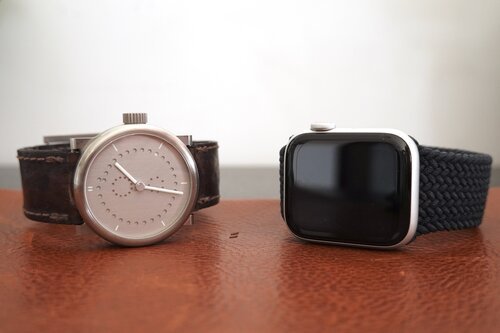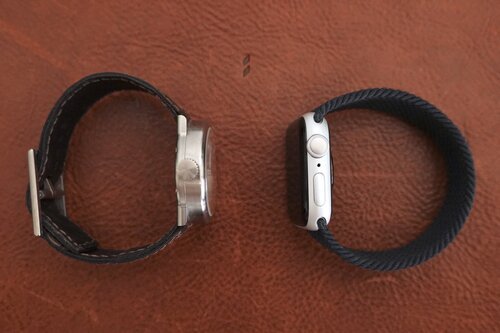 Painting versus TV
Over the past few weeks during which I alternated between different "wrist configurations", I very much realised that I was trying to choose between a painting and a television. Both can occupy the same physical space (on a wall or wrist), but they are very different things altogether. It has everything to do with how we perceive them, how we attach meaning to them, what we consider valuable.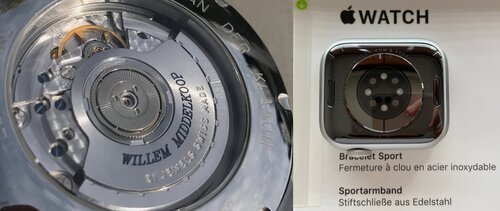 The modern smartwatch offers connectivity that can save you, even literally! It enables control and tracking of everything you do, which in combination with some proper planning and tuning can save you a lot of time. A mechanical watch on the other hand can be something that can move beyond generations, picking up patina and character over time. Most of its value is not derived from its technical capabilities. This is probably why people collect watches in similar ways as how people collect art. One could imagine a mechanical watch to be a wearable piece of art.
Minimalism and human expression
People differ, but I am not a guy that likes to wears a ton of ornaments, jewels and frills. I prefer minimalism in my daily life, but I do appreciate the wonders of how humans express themselves. I love live music, I sometimes create something useless, I love to lose myself in a game or to feel the adrenaline by needlessly burning rubber on a circuit.
Conclusion
If you can't choose between a mechanical watch or a smartwatch, then don't: try both! It isn't all that weird if you take a minute (pun intended) to consider why you have this "problem" in the first place.
We're creatures that attach emotional value to otherwise worthless things. Or did you think worshipping a 379x453cm piece of canvas with some old oil on it made sense? Of course not! But, that's fine because being irrational is part of being human. Now wear your two watches and enjoy being crazy!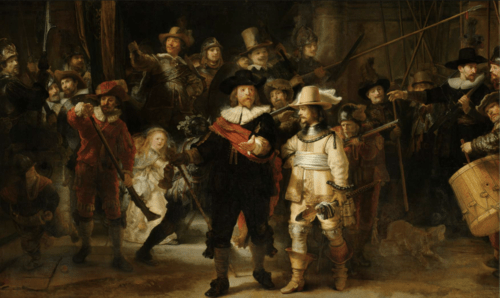 Did you enjoy this post?
If you found this content useful,
consider showing your appreciation
by buying me a coffee ❤️😋: