The joy of a simple laptop
Surface Laptop Go with Windows 10
Every now and then I switch my gear to keep a tap on what is going on outside my regular tech habits. You'll be amazed by what you can learn from trying out different things. This week I had a chance to test the Surface Laptop Go running Windows 10. Quite frankly, it amazed me!
Surface Laptop Go
As part of the popular Surface line-up, Microsoft introduced the Surface Laptop Go. It is a small, simple laptop that does not have any particular feature that stands out. On paper, its spec sheet probably won't blow you away. As it turns out though, that is actually a good thing.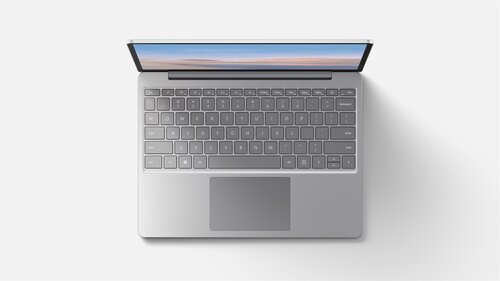 The thing with modern hardware is that far too often people look for fancy features. Things to brag about, things to show off. "I'm better than you" and "look what I can do?!" Flagship devices, including smartphones, are introduced like rock stars on main stages. But chances are that you are not a groupie nor a fanboy.
Like living with a rock star is probably not without practical difficulties, ultra high end devices often have their hidden flaws. They may overheat, behave unpredictably or demand a high price for their presence. If you're looking for an everyday companion, then you may prefer a little less "rock starrieness". The Surface Laptop Go might then just be what you're looking for!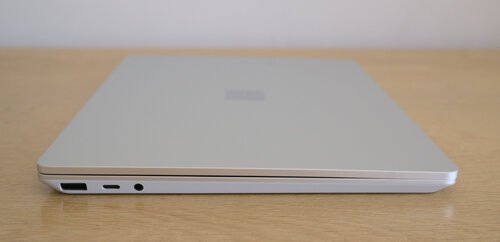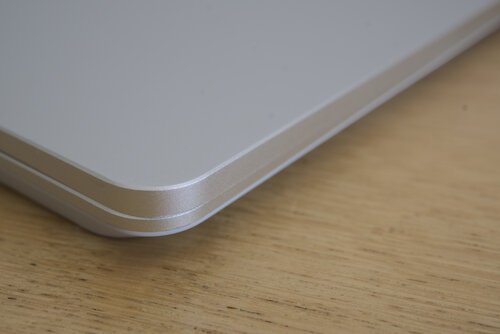 Handling the laptop quickly gives you a sense of how well it's built. It is sturdy and solid, yet without excessive weight. It strikes a very nice balance that gives you the confidence to use it wherever you go.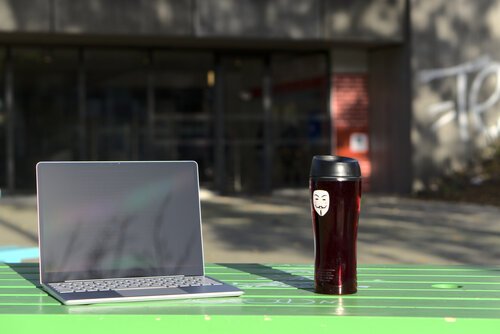 Unlike the multi thousand euro high-end computers, the relatively affordable price tag of the Surface Laptop Go (starting at € 629) does not immediately require you to opt for a second mortgage. It makes everything easier as you'll feel more comfortable to use it: it's a tool, not a precious jewel!
Using it
I have been using the Surface Laptop Go with Windows 10 as an alternative to my beloved little tablet that runs free software. I try different devices and operating systems on a regular basis to maintain an up to date understanding of "the other side of the fence". This goes for my computers, but it applies my smartphone too. You must never limit yourself to any particular platform, it is really useful to keep an open mind about the different options out there. My dad used to say: "Check out the menu everywhere, but enjoy the home cooked diner!"
My daily routine involves anything from handling email, reading articles, writing blog posts, programming, server management and the occasional hacking. I work from home and from my office in Amsterdam, for which I use a bike to go hence and forth. For practical matters, I love my computers to be portable, preferably so they fit in my weather proof backpack.
Sharp eyes among you may have spotted the Windows 10 screenshots in the past few blog posts, involving some rsync magic and some programming. Getting along with Windows 10 required some tinkering. The Surface Laptop Go comes with Windows 10 in S mode. Oh, boy.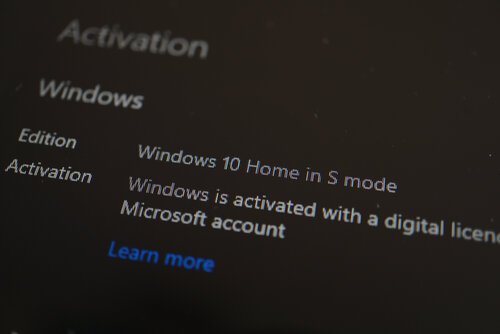 Running Windows 10 in the so called "S mode" means it is locked down. Not even Microsoft's own apps work well, like I experienced when I tried to use the Windows Terminal: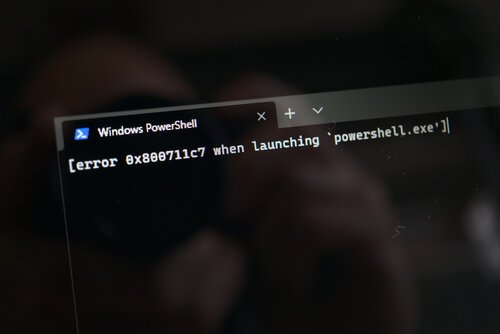 The main advantage of Windows 10 S mode is that you are better protected against threats and malware. I get it, it's just like you can't crash your car if it doesn't drive. Switching out of S mode is possible, but you won't be able to return... ever! Like being expelled from the nest, the S-nest.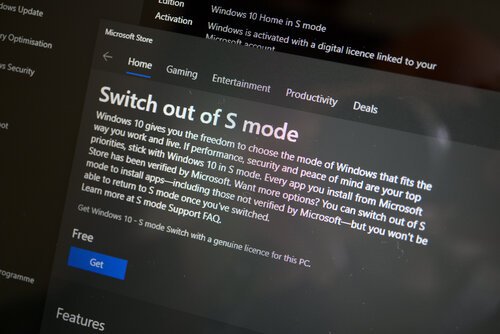 Somehow this feels a little weird, I can only hope that Microsoft finds a better way to provide a secure Windows experience instead of this "do or dare" ultimatum. But credit to where it's due: once you've left the S mode, pretty much anything is possible with Windows these days!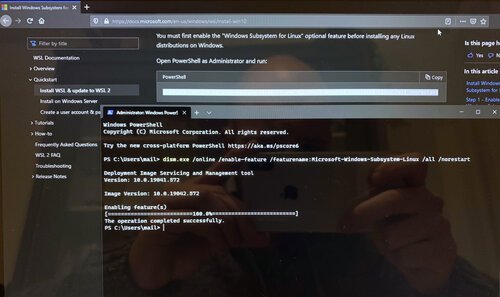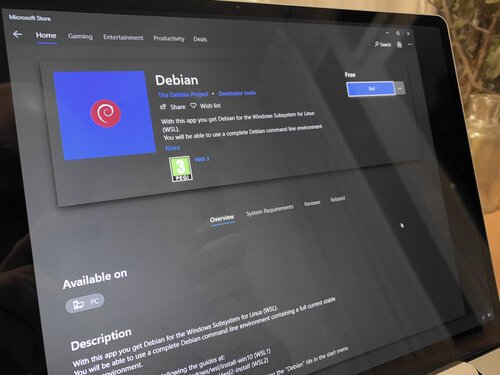 If you take the time to configure Windows 10, it is quite the capable operating system. I quickly found my way when I set out to do my work. Windows 10 is good in a predictable, professional way.
Using the Surface Laptop Go reminded me of the simple joy of using a laptop as a tool. It just works. Open it, do some work, close it and repeat. Microsoft nailed the Windows 10 experience on Surface, software and hardware are nicely integrated (in a way that reminds me of Apple at their finest).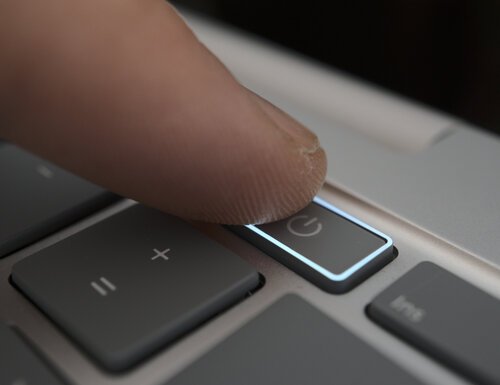 A nice example of the refined nature of the experience is the fingerprint sensor. The computer boots in an unbelievable speed, to await your touch to unlock it. A subtle but clearly visible clue is given: the power button lights up. Touch it "et voila", you're ready to go.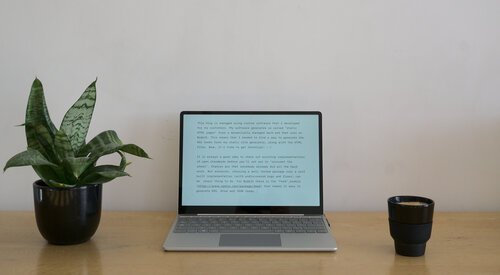 Working with the laptop is a charm. It operates in cool silence, allowing you to fully focus on your work. The thin bezels around the screen give it ample space for your work. Maximising the canvas for your creativity, while preserving the portable footprint.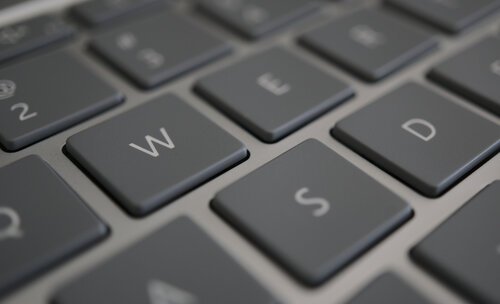 The keyboard of this laptop is fantastic, the keys feel extremely comfortable. Don't be fooled by the plastic appearance, there is nothing flimsy about this keyboard. The keys are surrounded by aluminium which provides a nice feeling when you rest your palms next to the trackpad.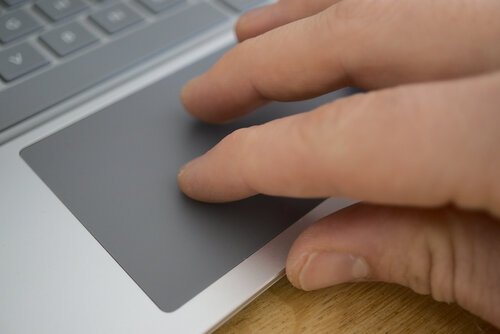 The spacious trackpad is another example of integrating hardware and software. Microsoft added support for multi touch gestures in Windows 10. It's a warm welcome for those of us that have enjoyed this on Apple macOS for so many years.
Conclusion
The Surface Laptop Go stands out for the right reason: it is a perfect everyday companion. While there are cheaper third party alternatives available, I can't help but feel that none of them offer the same level of integration of hardware and software. This refinement makes all the difference, worth every penny.
Using Windows 10 to get work done isn't all that bad, that's high praise from someone like me that likes to build his own operating system. Working with different systems reminds me to keep an open mind, there are good things outside my regular habits!
Did you enjoy this post?
If you found this content useful,
consider showing your appreciation
by buying me a coffee ❤️😋: