Is the Apple Watch the modern tool watch?
Testing the Apple Watch's usefulness in real life
This week I went to Frankfurt for business. I had to perform maintenance to servers in a data centre. This seemed like a great opportunity to test the Apple Watch's usefulness in real life (other than health and fitness). I wondered, is the Apple Watch the modern tool watch?
What is a tool watch?
A tool watch is a watch that is primarily designed for a particular purpose (like diving, flying, racing) instead of just being a piece of jewellery. Modern day classics like the Rolex Submariner, GMT-Master and Daytona were originally designed like this.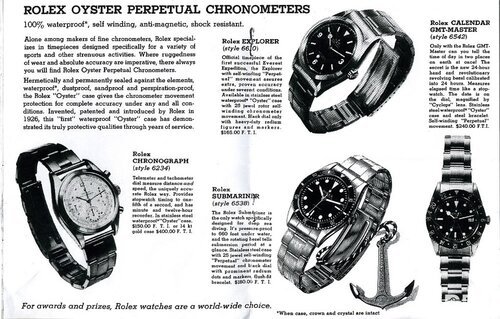 Many of these classic models have their roots trace back into military purposes. Their accuracy and reliability quite literally made the difference between life and death.
Times have changed
These days we don't really need a dedicated time piece anymore, as you can easily check time on your smartphone or computer. What other uses could a modern tool watch have?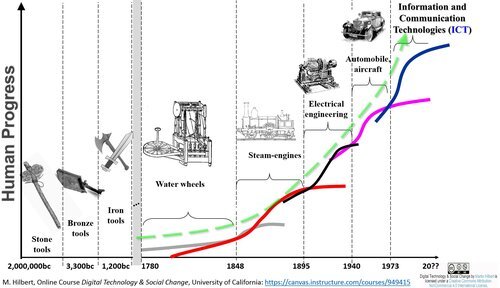 Following the industrial revolution last century, we now live in a time that people describe as "the information age". Economies have shifted from traditional industry to an economy based on information technology. Instead of traditional labour, modern money is created by efficiently allocating resources, connecting supply and demand with high degrees of personalisation. Information is embedded in how we work and live today.
Therefore it is no wonder that internet connected devices are showing up everywhere. Your smartphone, tablet, refrigerator, TV and car are all connected (or will be soon). It only seems logical that a modern watch should be online, too.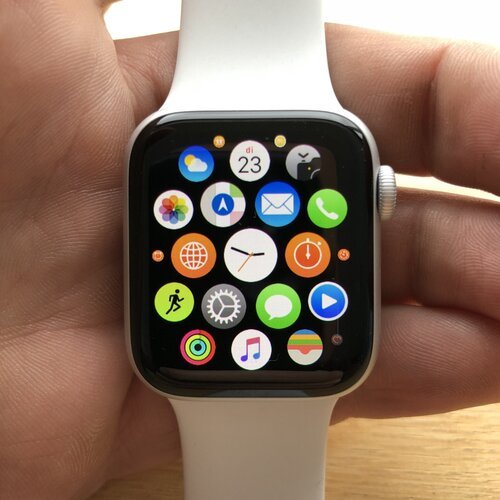 The modern tool watch
The Apple Watch has evolved into a well connected, wearable micro computer. Thanks to the WiFi/4G/LTE options it can function independently. It is a modern watch, native to our information intensive age, designed to deal with information - but, how does this work?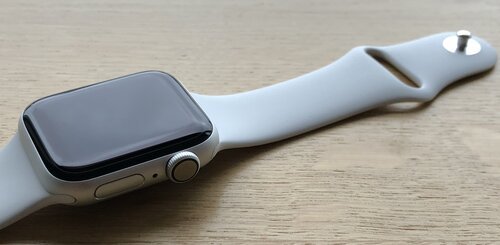 Handling incoming information
The Watch enables you to process information. Incoming messages, calls and emails can be dealt with straight from the wrist. It works together with your phone, computer and tablet thanks to its internet connectivity.
Dealing with information from your wrist can be quite useful from time to time. If you set it up properly, the Apple Watch can act as a filter, only allowing important things to ask for your attention. You don't even have to look at the watch, you can have it vibrate in different patterns depending on app, sender, and notification type.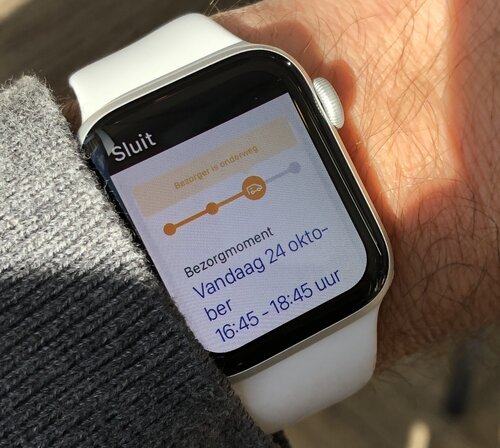 If an important message arrives, you can respond using your voice (e.g. calling/dictating) or by choosing a pre-defined reply or action. Alternatively, you can choose to deal with it from your iPhone, iPad or Mac as these devices are all working in concert. You can leave your phone in your bag, only to take it out when it is really necessary.
Accessing information
Because of its position on the wrist, it is very convenient to use the watch to access information. Naturally, you can use it to check the time, but thanks to its digital display (instead of a mechanical dial), it can show much more.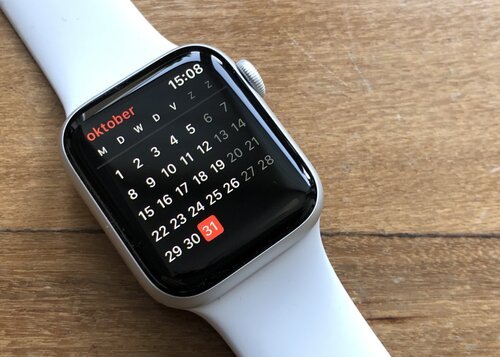 You can access information, such as sports scores, the weather, navigation instructions and pretty much anything else that you could normally find on the internet. You can literally ask things to your watch with your voice, in plain language, like: "do I need a rain coat this afternoon?"
It uses advanced technologies to understand the spoken question, to determine your location and to check the local weather. It then answers in spoken or written words. This is a natural fit in our time where we are used to have all the information of the world within arms length - literally!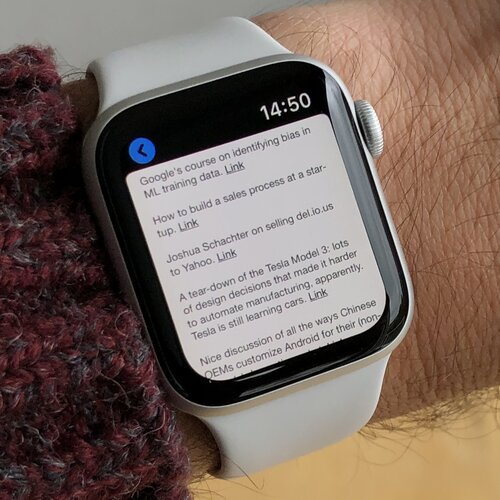 Creating information
In addition to accessing information, the Watch can be used to collect and create information. The Watch is equipped with multiple gyro-sensors, a microphone, a GPS-chip, a touch screen and a heart rate monitor. You can use this to create reminders, messages, appointments and even complete emails.
This is especially useful to deal with impromptu reminders, things you know you might forget. You can set reminders to trigger on a given time or location. Like to remind you to do something when you arrive home, or to remind you to bring something with you when you leave.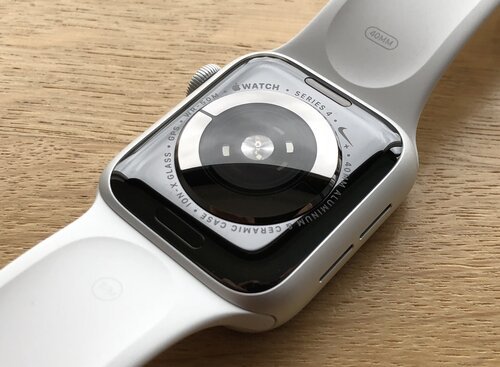 Sensors like the heart rate monitor are used to monitor your well-being throughout the day. The Watch collects health and fitness data automatically. This data is stored on your smartphone where you can use it to analyse and improve your fitness. I have written another blog post about swimming and cycling with Apple Watch.
Real life test
What better way to test capabilities of the Apple Watch than a real day of work? This week I went to Frankfurt to service an internet server in an highly secured data centre.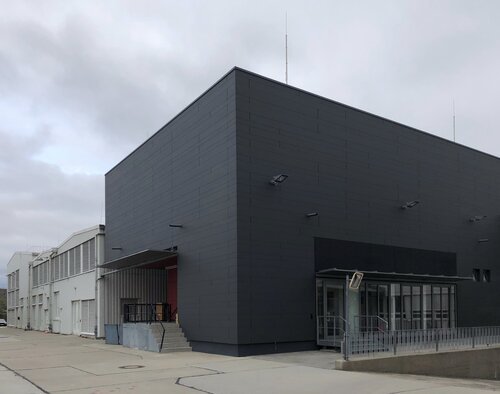 A data centre is where the cloud or internet lives. It is like a bunker with many computer rooms inside. These computer rooms are equipped with extra reliable power and cooling. Usually these data centres are highly secured with guards, access ports, biometric verification systems , cameras and fences. The "gold" of our information age is stored inside these bunkers.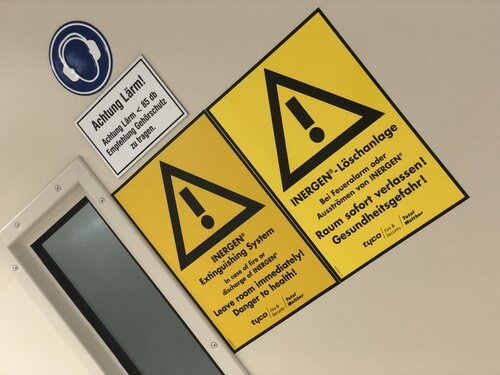 To access the data centre I need to clear different levels of security. For that I need several codes, identification and a tight schedule (as some of these codes expire automatically). In addition to clearing security, I also need to find my way - as these buildings have many floors with alleys, rooms and racks.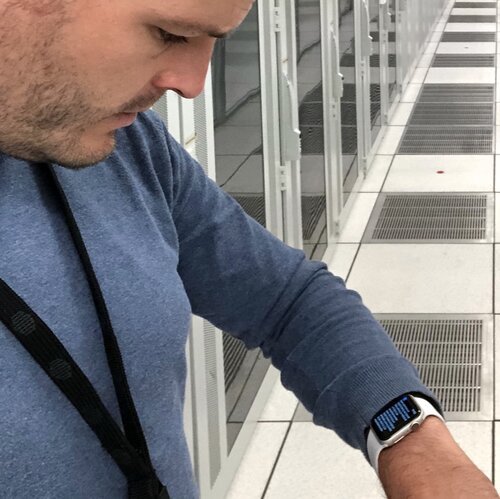 The Apple Watch enabled me to quickly access information while I went inside the data centre. I needed my hands to carry a toolbox and server parts. Therefore it was quite convenient that I could simply glance at my wrist to check the route and access information.
This enabled me to locate the malfunctioning server and to access the rack containing the computer hardware.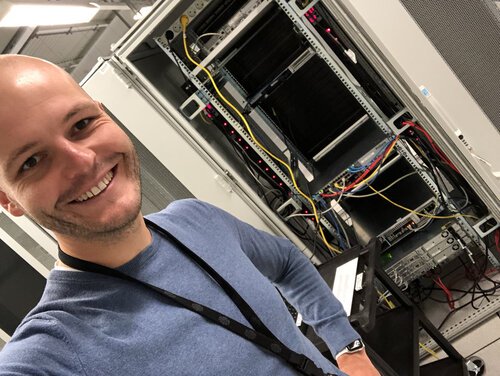 It was necessary to access the server because somehow it lost its connection to the internet. Usually this is an indication of some serious (hardware) failure. To determine the cause you simply start checking all the parts of the machine, see if there are any signs of life.
Inside the data centre there are carts with monitors and keyboards that you can use to connect to your server. This way you can digg even deeper inside the computer, to find problems that aren't visible from the outside.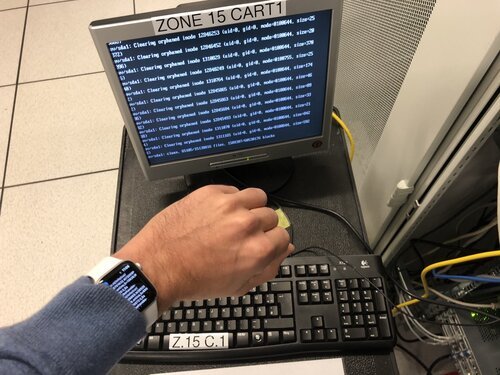 Using the Apple Watch I could monitor the status of the defective server. I set up a monitoring service that would inform me as soon as the broken server would come online again. Because I whitelisted the monitoring service to push notifications to my wrist, I received this message instantly. This way I did not need an additional laptop or monitoring system on site.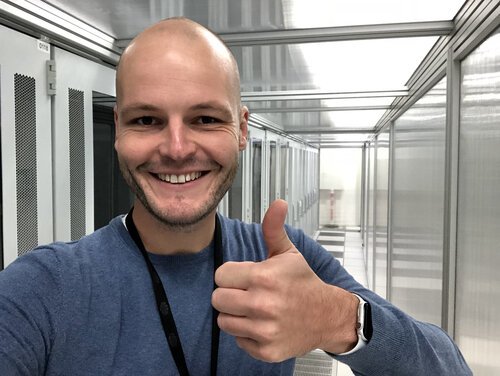 Once I found my way outside the job was done. With some time to spare I decided to go downtown Frankfurt to do some sightseeing - and get myself a nice cup of coffee, before hitting the Autobahn again to get back to Amsterdam.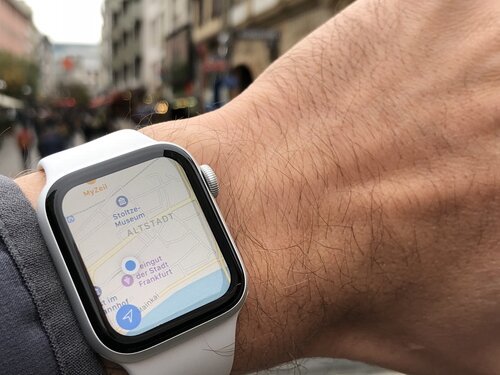 Conclusion
During my work in Frankfurt I used the Apple Watch as tool to get things done. It delivered and made my day a little easier.
I would have survived without it, for sure, but being able to deal with information straight from your wrist does feel like a boon. It gives you a sense of control unlike a traditional watch.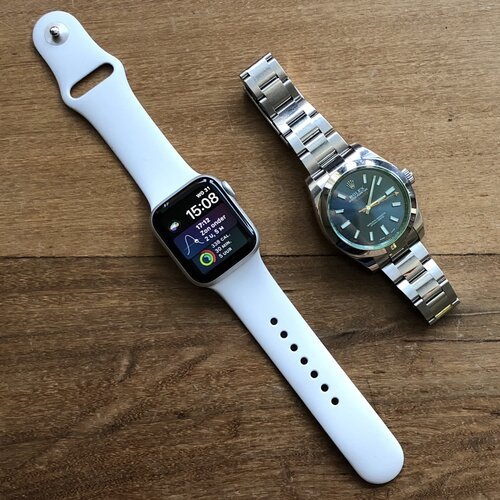 The Apple Watch is not without its shortcomings, it is a tool that requires extra attention setting up and keeping charged. If traditional tool watch history is any indication, we can expect it to become better over time.
Whether Apple Watch is useful enough to replace a traditional watch remains a personal question. But whatever you think of it right now, know that the technology keeps developing in a very fast pace. Soon, you might find it the right time to give it a try!
Did you enjoy this post?
If you found this content useful,
consider showing your appreciation
by buying me a coffee ❤️😋: