Using the reMarkable paper tablet
Read, write, think and repeat
This month I received my reMarkable paper tablet and ever since I have been using it extensively: reading, writing and thinking. The paper-like display makes you forget about its digital innards. Read along for my thoughts.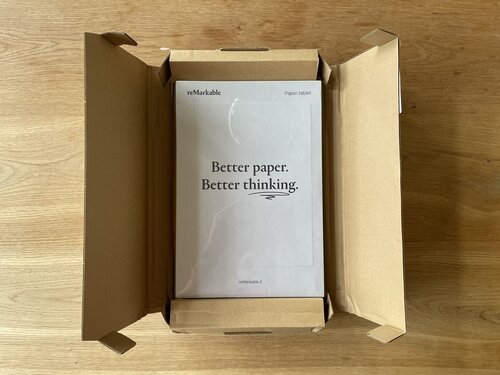 You're greeted with the slogan "Better paper, Better thinking" when you open reMarkable's box. How can one possibly improve paper?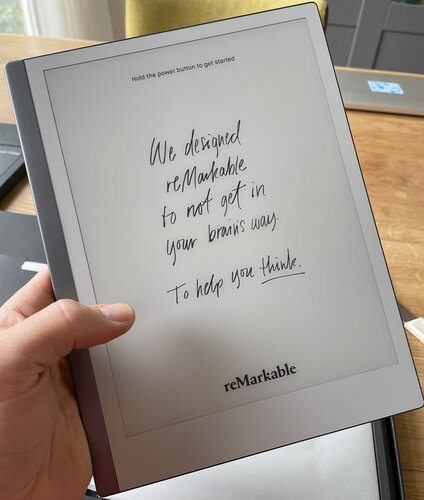 Hard to capture in a photo, but the faithful recreation of paper on the reMarkable's display feels very real to your eyes and fingers . The thin and lightweight body perfectly matches the unique display for its goal: creating "better paper".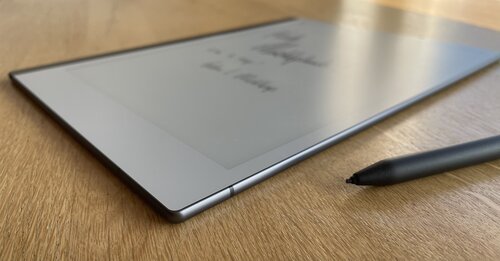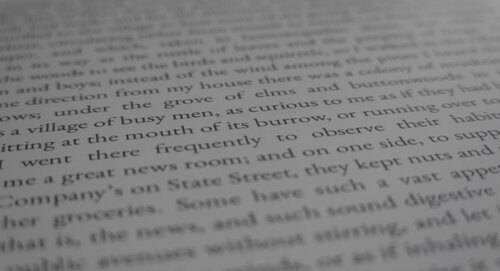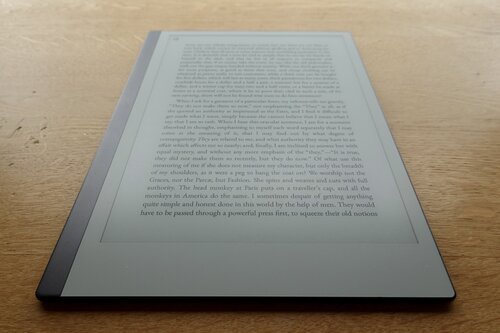 At first I thought of reMarkable as a fancy reading (and writing) tablet. But after a short while something odd happened. No longer I thought of the "thing" as an electronic computer tablet. The technology faded into the background. The "thing" became just my book or just my writing.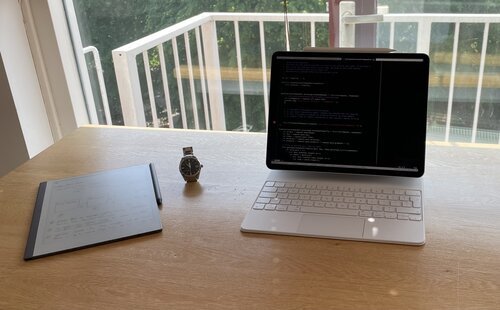 On many occasions this "device-less" characteristic removed any awkwardness that one could imagine when you combining it with other devices. The minimalist in me did not have any problem combining reMarkable with my other favourite tablet: iPad.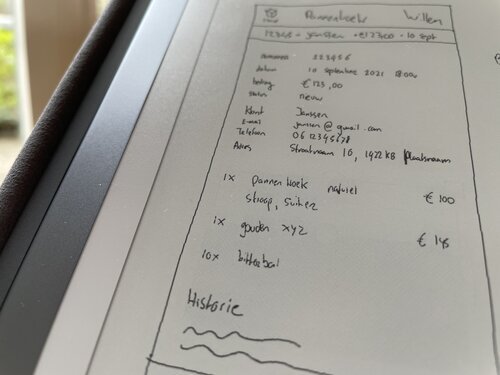 Sketching ideas helps me iterate my thoughts. Outlining an idea, thinking about it, and filling in missing details. The reMarkable delivers its promise of "better paper" by being able to digitally copy, archive and share your work.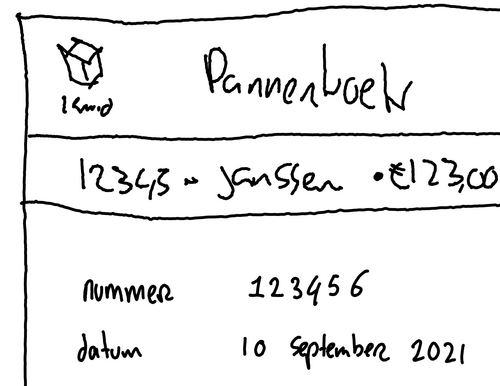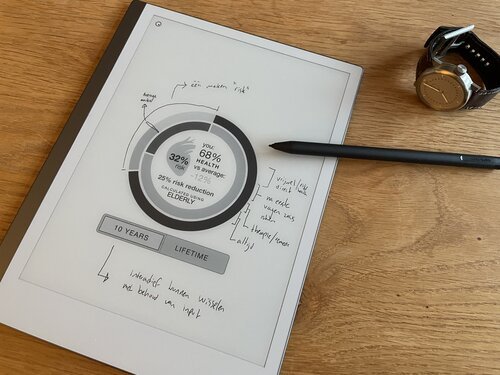 Conclusion
If you're looking for "better paper", then reMarkable provides you with a strong option. The tablet does (almost) everything right to get out of your way. Its focus on one task sets it apart from pretty much all other tablets that attempt to do everything. This singular emphasis might not please everybody, but for those that do value this focus it can be quite remarkable (pun intended!).
Did you enjoy this post?
If you found this content useful,
consider showing your appreciation
by buying me a coffee ❤️😋: