Enjoy a festival without alcohol
Alcohol-free beer at Rock Werchter
Last weekend me and my brother went to Rock Werchter, a multi-day, music festival in Belgium. Over 140 thousand visitors enjoy world famous artists like Pearl Jam, Nick Cave, Artic Monkeys, Noel Gallagher, The Killers and the Queens of the Stone Age. This year I didn't drink alcohol during the festival, leading to some interesting observations...
Rock Werchter
Since its start in 1974, the Rock Werchter music festival has evolved into one of the largest, award winning, European music festivals. Thousands of people visit the Belgian festival and many of them stay for the weekend on one of the many nearby campings.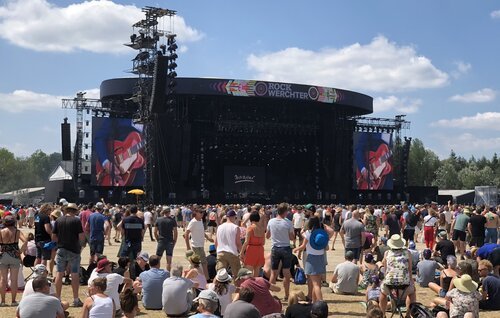 Alcohol-Free
After analysing my health and fitness using Apple Watch and Biostrap, I learned what effects alcohol has on your body. As little as a few drinks have effect on your heart rate, heart rate variability (HRV, an indicator of your fitness), respiratory rate and quality of sleep. Because of this, I have stopped drinking entirely and I now feel incredibly fit.
Alcohol on festivals is very common, many people get (seriously) drunk. If you don't use alcohol, your drinking options are often limited to water, soda drinks, coffee and tea.
Since swapping to an alcohol-free version of my usual tipple, I have come to appreciate different kinds of 0.0% beer, I really hoped that it would be available at the festival. So, I sent the organisation an email, asking them for alcohol-free beer...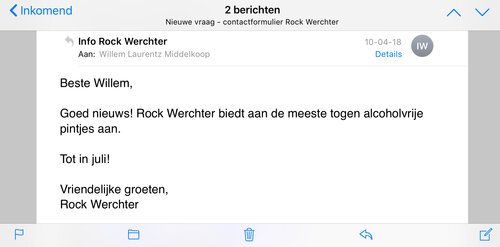 To my great surprise, I received word from Rock Werchter, informing me that alcohol-free beer would be available at most bars during the festival. Awesome!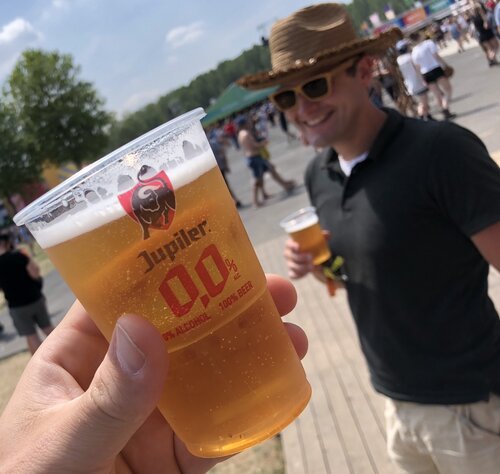 Once I arrived at the festival, I learned that the alcohol-free beer was on draft. It's been more than six months ago since I had my last (alcoholic) draft beer. Preferring it over any bottled beer, I was very pleased. Belgians and their beer.. it's almost a religion - and I am very glad so!
During the festival they organised tasting contests in the crowd. Judging by the surprised faces of the "drinking experts", many could not identify the alcohol-free beer from the regular one in a blind test. It's really good, especially if you give it a real chance.
What's it like, an alcohol-free festival?
With years of festival experience, with alcohol, I was anxious about going alcohol-free. Would I enjoy Rock Werchter without alcohol? Would it still be fun? Wouldn't it be boring?
It's different, totally different. You experience it much more consciously - and remember it better. It's a music festival, and if you like music you'll notice much more details during the live performances. Especially the headliners later on the evening, where you would normally be intoxicated after a day of drinking.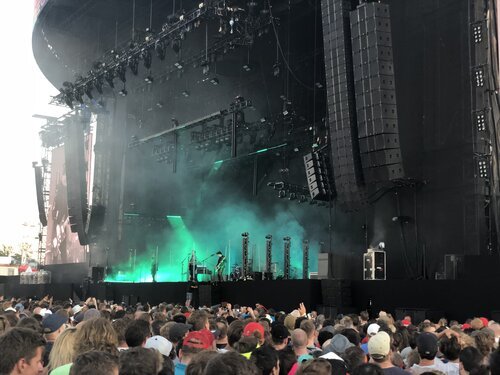 It feels like switching to an "HD" version of the festival, after years of (what now seems) lousy analog signal. Instead of loosing out due to a lack of alcohol, I felt much more into it.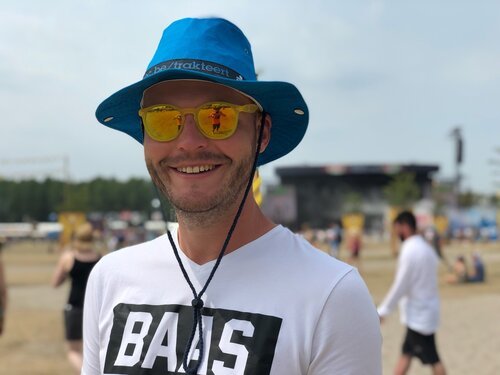 There are more benefits, like being able to sleep better during the night, remembering more, waking up fresh and ready for more music on the next day. Or maintaining sharp vision, allowing you to pick up (many!) consumption tokens that intoxicated people loose from their pockets near the bars.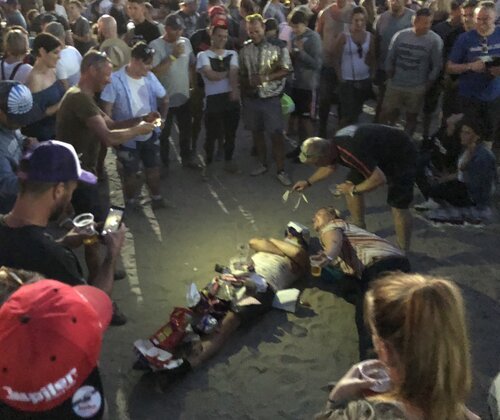 You'll notice plenty of entertainment besides the music... intoxicated people do crazy, creative and comical things. It's fun, real fun.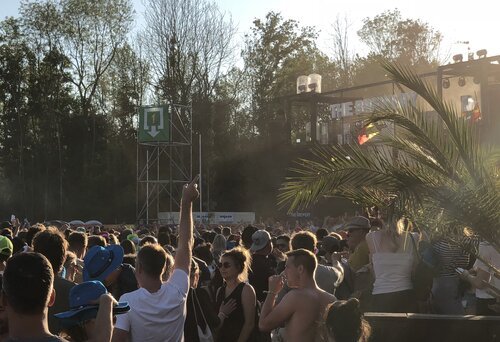 Conclusion
More than ever, I enjoyed the music festival at Werchter this year. Fantastic performances, lovely weather, friendly people and - thanks to no alcohol - lasting memories.
I hope that alcohol-free beer will find a permanent home at festivals. It's a great addition to the bar and it fuels an alternative way to enjoy music. Alcohol-free awesomeness, delivered by Rock Werchter.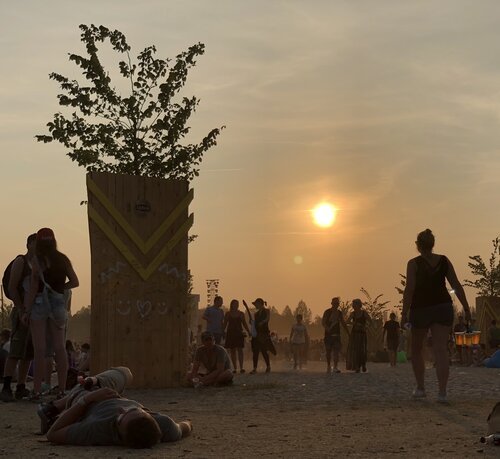 Did you enjoy this post?
If you found this content useful,
consider showing your appreciation
by buying me a coffee ❤️😋: