Optical vs chest strap heart rate monitors
Measuring beats per minute using different sensors
With modern wearables, smartwatches and fitness bands, it has become easy and common to measure your heart rate. There are however fundamental differences in sensor types. Some sensors capture the electrical signal from your heart while others use light to analyse the blood flowing through your vessels. If you're interested in measuring heart rate, it's good to understand these differences.
Measuring your heart rate
If you want to measure your heart rate (HR), you basically have three options:
manually: use your finger and place it on one of your body's larger blood vessels. When you feel your pulse, count it for a period of 10 seconds and multiply the count by six to get a 'beats per minute' (BPM) value.
using an electrode HR sensor: using two or more electrode pads on your body, this sensor type captures the electric activity of your heart. This is how heart rate monitors in hospitals work to create an electrocardiogram (or ECG). Most chest strap HR-monitors work this way, too.
using an optical HR sensor: these sensors have small LEDs on their underside to shine green or red light into your wrist. The different wavelengths of light from these emitters interact differently with the blood flowing through your wrist. The sensor analyses the light refracted off the flowing blood to take measurements or to create a photoplethysmogram (or PPG). Most wearables such as smartwatches and fitness trackers work like this.
Optical vs Electrode HR sensors
Both optical and electrode HR sensors use different different signal types to measure the same thing: heart rate. This is a fundamental difference between the sensor types as it greatly affects the sensor's convenience, accuracy and power efficiency.
Electrode HR sensor
In order to be able to capture the heart's electric activity, this sensor needs direct contact with your body, typically through two or more electrode pads. In a hospital they connect up to twelve pads, whereas a typical chest HR-monitor uses two pads placed on your body using a strap. Once it has a signal it works accurately and power efficiently.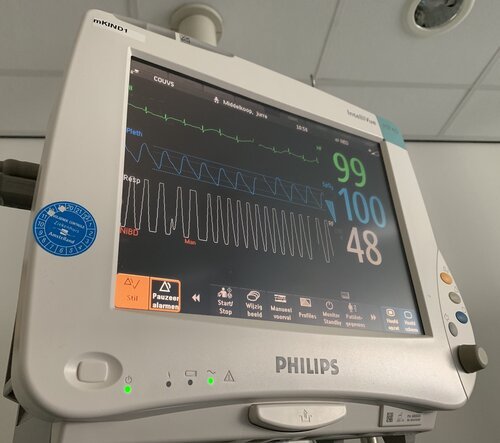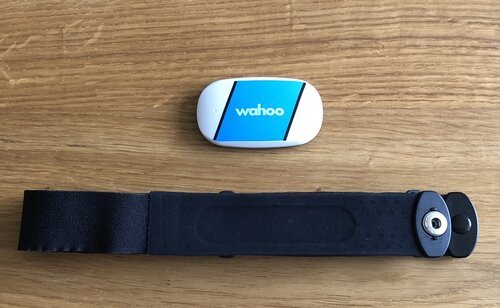 Optical HR sensor
An optical HR-monitor needs a light emitter (usually green or red LED's) and a photo sensor to analyse light refracting off your flowing blood. This data is analysed and processed into metrics such as heart rate. Because this sensor type requires processing and multiple components, it typically uses more power than a electrode HR-monitor. External light (such as bright sunlight) can interfere with the sensor's accuracy if the sensor is not perfectly snug on your wrist.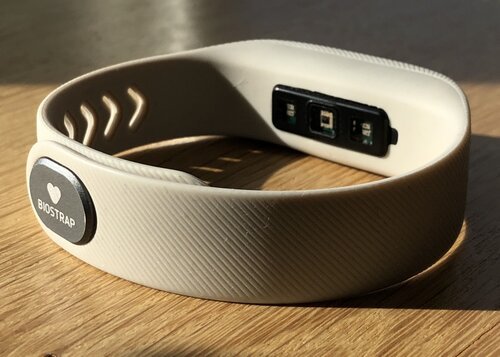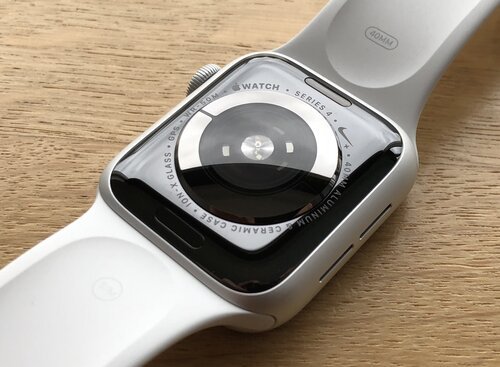 Conclusion
Because of its accuracy the electrode based sensor is commonly used in hospitals and by professional athletes. Its direct electrical connection to your body allows realtime monitoring in a power efficient manner.
The optical sensor type does not require electrical pads or straps to capture your heart's activity. It can operate from a wearable or smartwatch, right from your wrist. This allows it to comfortably take heart rate measurements periodically, useful for long term heart rate monitoring.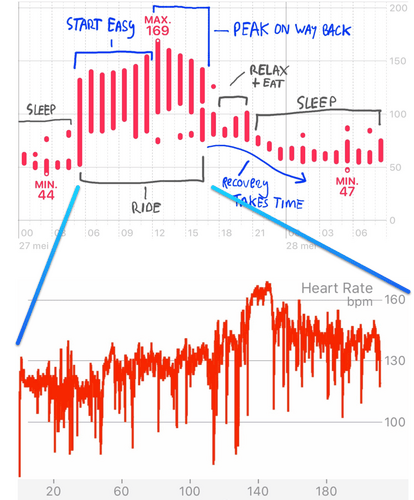 If you combine the two different sensor types, you can get interesting and detailed insights into your heart's activity. Use a directly connected chest strap to capture a workout in detail, while use an optical heart rate monitor (in a wearable or smartwatch) to capture your recovery during the hours after the workout. I did this during an intense ride around the Markermeer earlier this year.
Both optical and electrical heart rate sensors measure your heart's activity. Yet they differ fundamentally because of the different signal they use to count your beats per minute. If you combine them, you'll be able to take advantage of both of them!
Did you enjoy this post?
If you found this content useful,
consider showing your appreciation
by buying me a coffee ❤️😋: