Something the smartwatch will never have: patina
Wear and tear by the hands of time
A good friend of mine had an issue with his Apple Watch, the digital crown lost a rubber ring causing the watch to lose its water resistance. Apple made no problem of it and offered to replace his "device". While it solved his problem, it felt painful to my watch lover's ears. It made me realise the one thing a smartwatch will never have: patina.
What is patina and why is it important?
Signs of wear and tear that come from decades of daily use, is what aficionados call patina. Counter intuitively as it may seem, patina on watches is something considered desirable.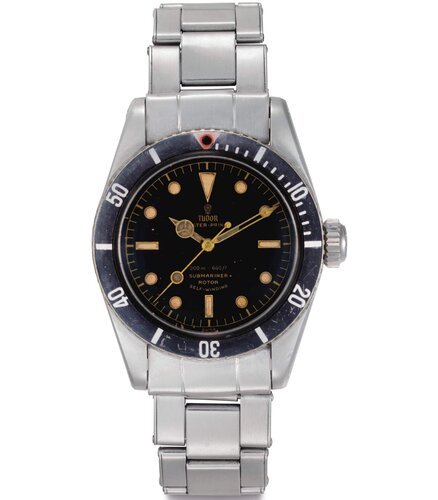 Collectors love the fact it takes time for a watch to become the way it looks today. Countless tiny scratches and occasional scars tell the story of previous owners. One may even imagine inheriting some of the machismo of previous wearers.
When you wear a watch you - quite literally - connect with it. The visible signs of this connection are what makes patina personal and unique. When an old watch is refurbished with a new dial, hands or other major parts replaced, it immediately loses its charm (and value).
Smartwatches and patina
Like many modern consumer electronics, the smartwatch is only useful for a limited time as it will be replaced by a better, faster newer model within one year. While it will continue to function for some time, it will break down or become obsolete by a lack of software future updates. The smartwatch will simply not become old enough to develop any meaningful patina.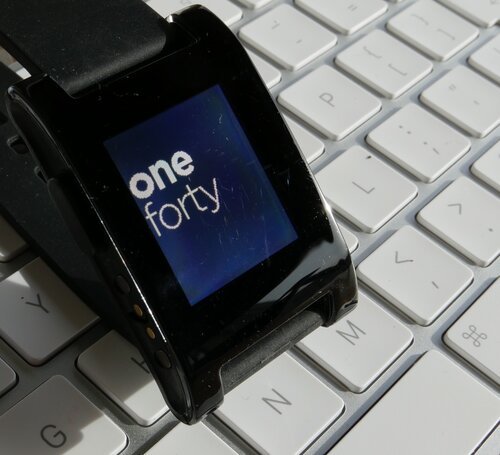 Heirloom pieces
Patina can be of incredible value - even if the watch is not that expensive. I consider myself lucky to have these three watches: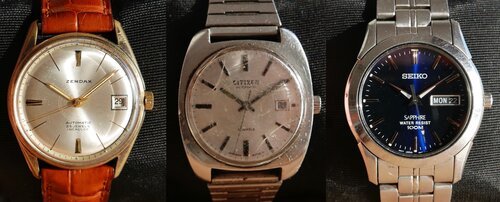 These watches where worn by my grandfathers and my father, who all passed away. Their watches all have patina that is unique to them. Scratches, scuffs and dents that where collected while on their wrist. These signs of time make these watches worth much more to me than their monetary value.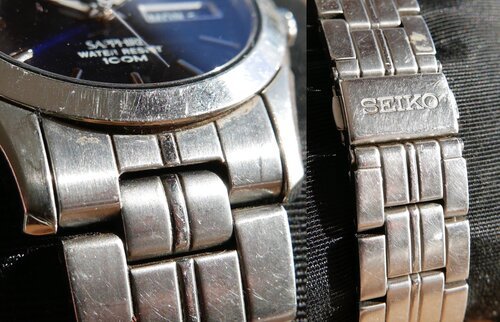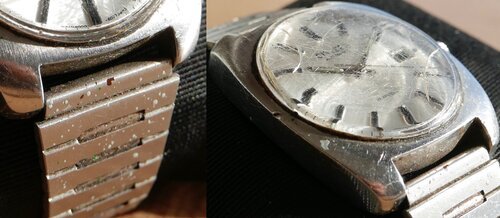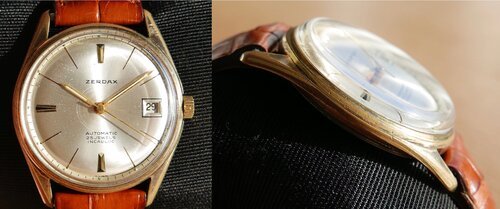 Conclusion
When you compare smartwatches with normal watches you must not forget about patina. A regular watch can easily last a lifetime and develop matching patina to prove it.
My friend's Apple Watch was treated as an anonymous "device" when it was replaced because of the loose rubber seal in the digital crown. Imagine my reaction when my watch maker would "repair" my fathers watch by replacing it... I would become very mad!
Even though you may not value patina today, this might be different for the next generation. I am curious how the future generation will look back to the things we value and wear today. I guess that only time will tell... :-)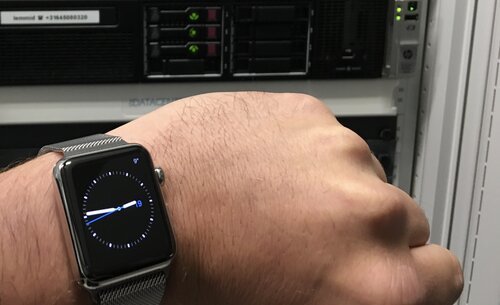 Did you enjoy this post?
If you found this content useful,
consider showing your appreciation
by buying me a coffee ❤️😋: