Beast of the Green Hell
Driving the Mercedes-AMG GT R
This month I received an invitation to join Mercedes at the Zolder circuit in Belgium to drive in "the beast". The Mercedes-AMG GT R, a furious green coloured performance car that gets its nickname from the Nürburgring where it was developed. It was an incredible experience, well worth a blog post!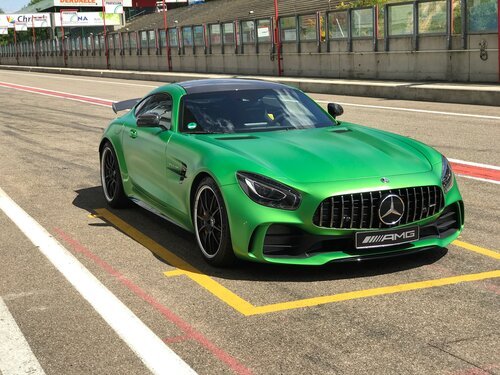 Technical facts
430kW (585HP) at 6250rpm
700Nm torque at 1900-5500rpm
4.0L twin-turbo V8
mid-front engine, transaxle, rear gearbox
made from aluminium and carbon
0-100KM/h in 3.6 seconds
top speed of 318KM/h
rear-biased weight distribution of 47.3% to 52.7%
active aerodynamics
active rear wheel steering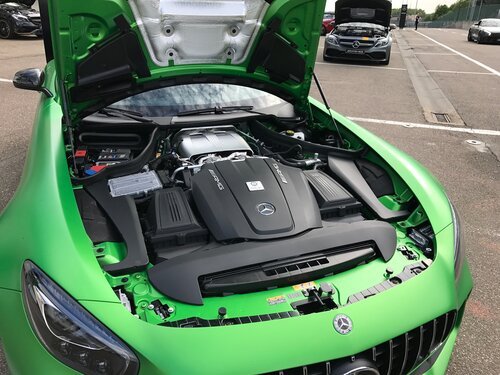 Circuit day with AMG Driving Academy
The action packed day started with a good and early breakfast followed by a presentation addressing AMG's history.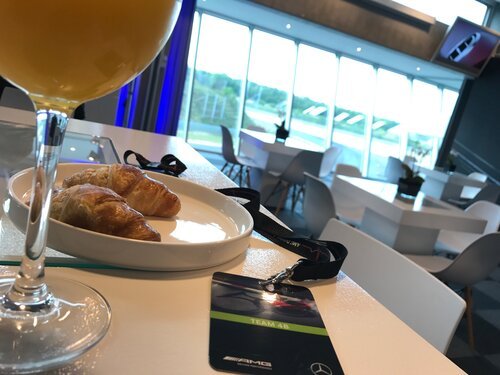 Fun fact is that while AMG was originally not owned by Mercedes, the founders where actually former Mercedes-Benz engineers: Hans Werner Aufrecht and Erhard Melcher. They started AMG after their job on a special performance Mercedes engine was cancelled. Their engine was a great success and won many prices, inspiring the entire brand. The letters "AMG" stand for Aufrecht, Melcher and Großaspach (Aufrecht's birth town).

4x4 off-roading
After the presentation we went on to drive the G-class on an off-road track, exploring it's 4x4 capabilities. The G is an amazing car that feels like a tank. The model I drove was a "Professional" edition, used by police and army.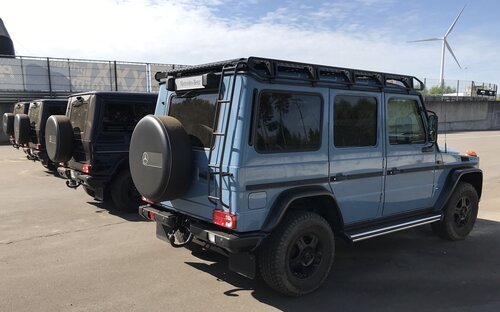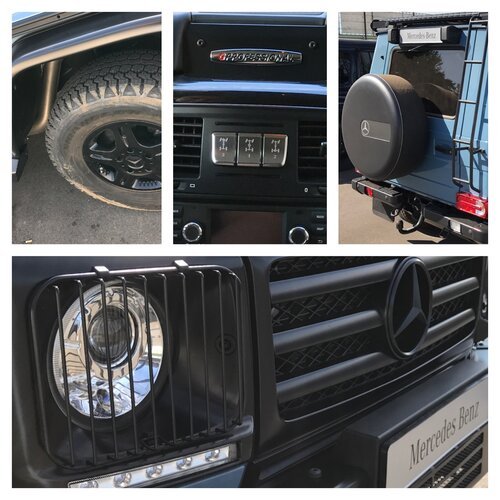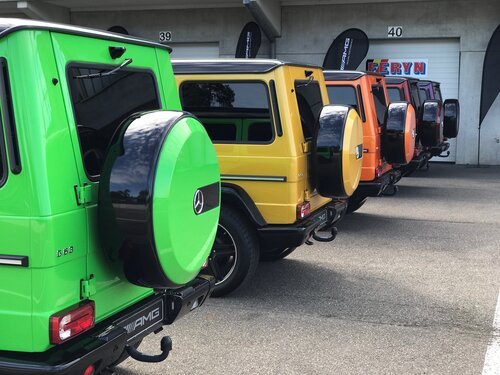 Scenic tour
Next we went into the Belgium country side driving various AMG models, including the A45, C63S, SLC45 and the S63 cabriolet. Before driving each car we had to sign a document stating you take responsibility for traffic fines etc.. :-)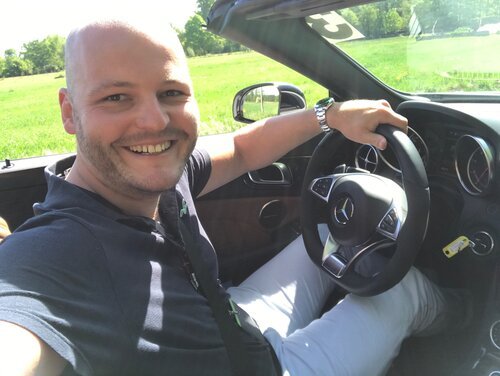 While I have driven different AMG cars before, driving the different models on the same road, closely after each other allows you to better understand the differences in driving dynamics between the cars. It makes quite the difference if you drive the S63 or C63; even though they are both very fast.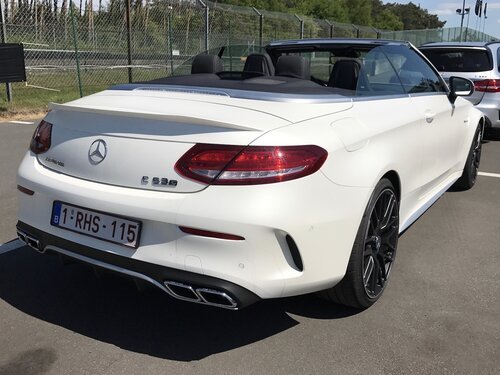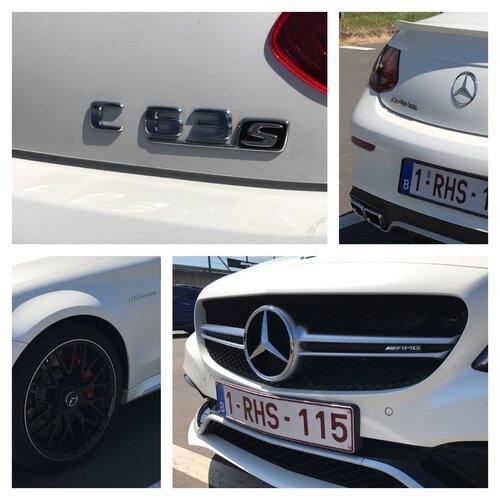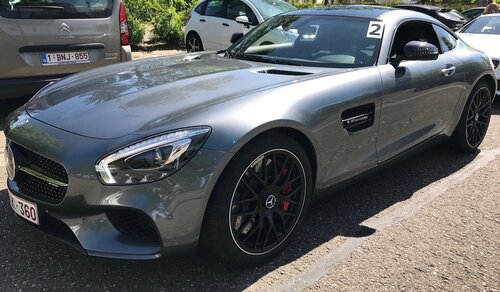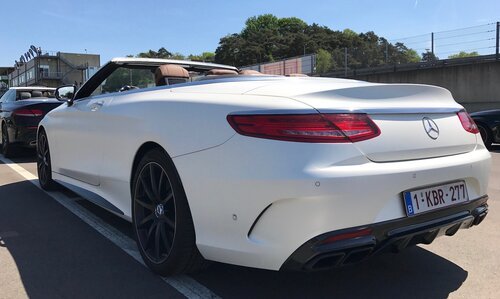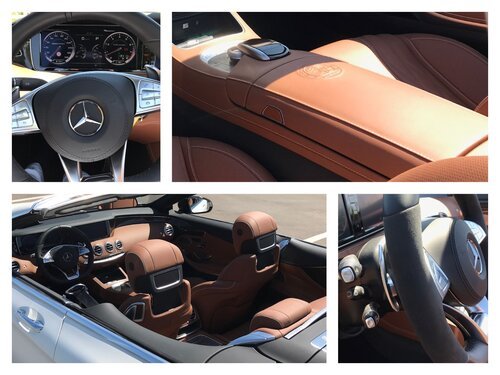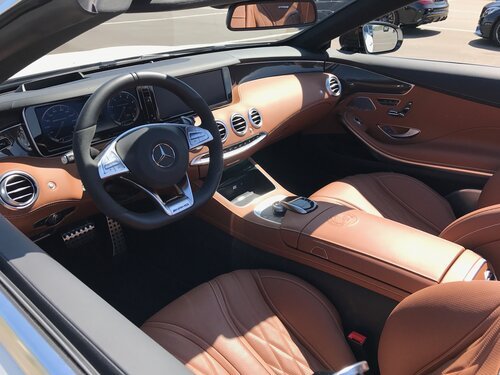 Race Taxi
After lunch we went to the paddock, taking on race helmets and getting ready to be driven around the track by a professional race driver. Man! That is bloody fast! A race driver brakes much later, harder and goes much faster through corners than I as a normal driver would comfortably go. Quite amazing!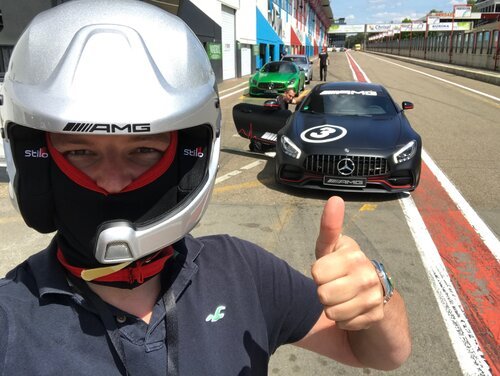 Driving the E63S AMG on track
Next I drove the E63S on track. We were to follow a professional race driver that gave instructions using a radio inside the race helmets. He explained the racing line, break points and corner apex.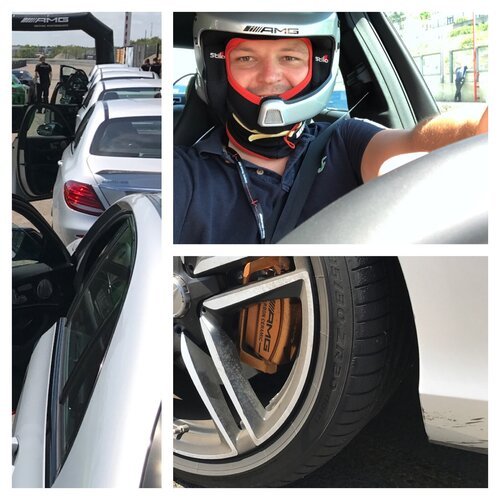 It is very nice to be able to drive a car much more aggressively because on track there is no police (and traffic lights, pedestrians etc.). It really makes a difference and is much more fun because of the lack of worry.
Agility-X
Then followed an agility challenge where I had to drive as fast as possible on a small and twisty track with two very different AMG cars. The A45 (light, four wheel drive) and the S63S (heavier, more powerful). Due to the laws of physics, the smaller, less powerful A45 was quicker.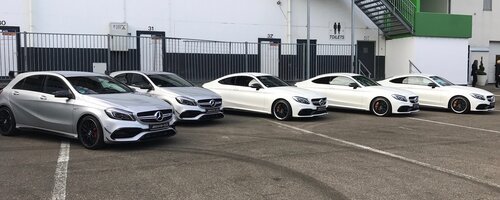 Beast of the Green Hell
Then it was finally time for me to drive the Mercedes-AMG GT R, nicknamed the "Beast of the Green Hell". This car is the street legal version of the AMG GT3 racing car. It's a powerful car, but it really stands out in terms of balance. The engine is in the front/middle and delivers it's 585HP through an axle to the gearbox that is mounted in the rear. The better a car is balanced, the faster you can go through corners.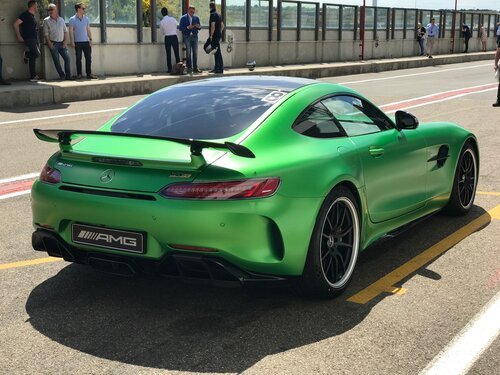 The car features many technical novelties, it's an ultimate gadget on wheels. Man! What an incredible experience! The car is furious, extremely powerful, full of grunt and angry noises. Yet, after two of three laps it gives you the confidence you can go faster and faster. That's what sets this car apart: its a monster that grows on to you, making you feel comfortable.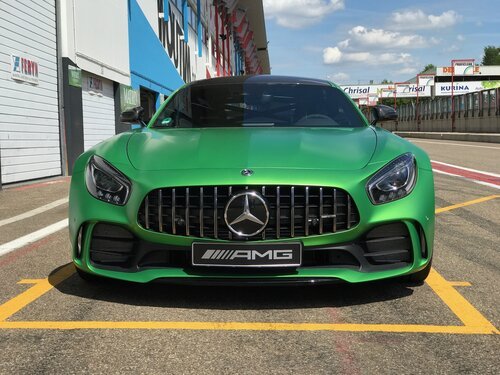 The balance is amazing, you have the feeling you can turn into any twisty corner and the car simply follows. Screaming tires are an indication you're on the edge of physics... but inside it's still a comfortable Mercedes. One you drive with an heart rate well above what's normal... :-)
The green beast made a lasting impression on me! Whoow!
//Special thanks for this amazing day to Mercedes-Benz, Stern Auto Amsterdam, Bernd Schneider (the four-time DTM champion giving instructions on track).//
Gallery
Some more awesomeness, tap any picture to enlarge:
Did you enjoy this post?
If you found this content useful,
consider showing your appreciation
by buying me a coffee ❤️😋: