Tips for Long-Distance Cycling
Riding 204KM on a fixed gear bike
In preparation for this year's Fietselfstedentocht (236KM), I took my bike and set out for an adventurous ride through half of the Netherlands. It was my first long distance ride after being infected with COVID. If you're considering a long-distance ride yourself, be sure to read along to discover invaluable tips and tricks from my experience.
Every year I love to take part in the Fietselfstedentocht, a single-day long-distance ride through the Dutch province of Friesland. It is an incredible event where thousands of people will encourage you to collect stamps in various towns. It can be a serious challenge, depending on weather, and therefore you'd better put in some effort to train yourself!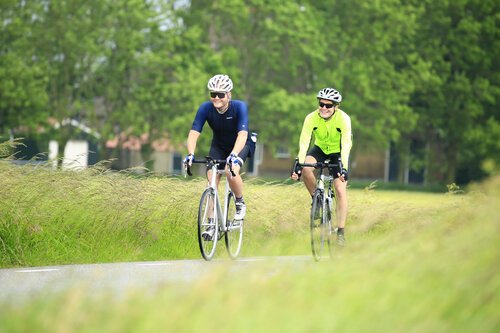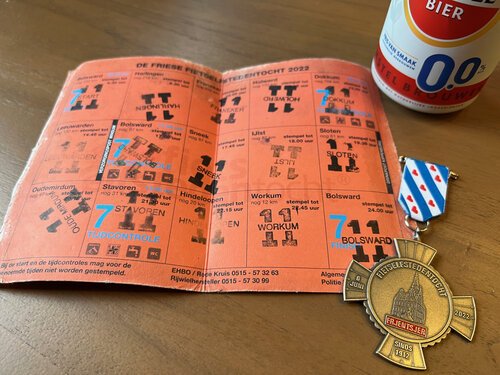 Hegelsom - Amsterdam
There is probably no better way to prepare for a long distance ride, than to (gradually) start riding ones. After intensifying my 'around town' rides near my home, I was ready for some serious long distance cycling. I decided to go to Amsterdam from Limburg by bike, taking a little detour via Venlo, Nijmegen, Arnhem, Flevoland. I selected this route on purpose, so it would have great variation in scenery and it would feature some long straights on windy dykes (something that you'll encounter in Friesland, too).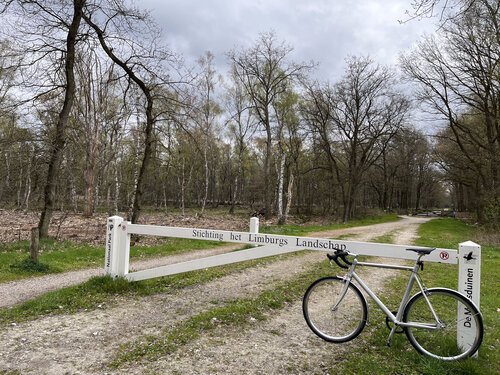 Plan your route in advance, during the ride you will be busy enough with the challenge of completing it. You can use a navigation system or you can follow road signs. Either way, it is wise to memorise major waypoints and towns around the route. This will give you a sense of orientation during the ride that is useful when you try to find the right dosage of effort.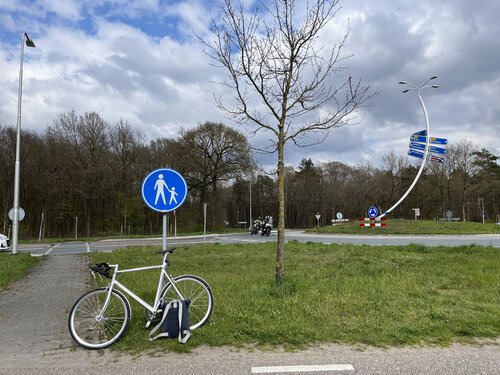 Bike and gear
Long distance riding takes a little extra preparation than a normal quick ride around town. You must make sure you're bike is in technical good condition, you should bring along some spare tires and tools, and you must think of how to "refuel" yourself along the route. It might be a good idea to practice servicing a flat tire, if you have never done this before.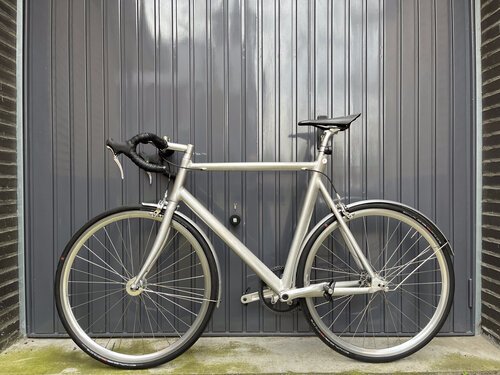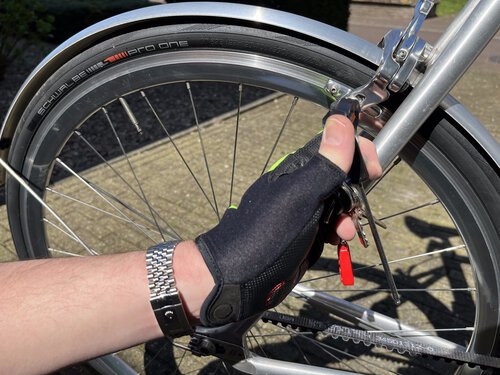 Another challenging thing to get right is clothing. Long distance riding often takes multiple hours on the bike. Weather forecasts are local and only 'so so' reliable. Get yourself a set of clothing that is neither too cold, nor to hot. You really want to focus all your energy on the ride itself, not on being chilly or overly hot during the ride.
Mental support
As we live in modern times, you could consider leveraging friends and family to provide you with support along the route. For this I connected my Garmin Edge with my iPhone so it could relay incoming messages on the bike computer's display. With Garmin's live tracking feature you can share your route and progress (including current position, speed and heart rate) with your family and friends. I prepared a message before I left and shared it with about a dozen persons, it makes the solo challenge a little less lonely. Trust me, this can make a big difference whenever you go through the "why did I want to do this"-fase that you will eventually encounter during the ride.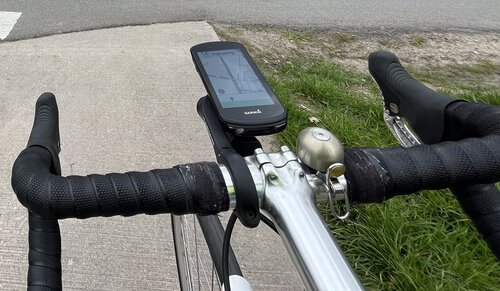 Start slow
Whenever I set out to ride a long distance, I always start slow: if you can comfortably ride at 30KM/h, consider starting at 25KM/h. Energy is easily spent during the first few hours as you feel fresh and fit. The real challenge is to have enough energy left in the proverbial tank to complete the last hours. Prepare for this by training with an heart rate monitor and figure out where your limits are, then try to find an optimal speed that you can comfortably maintain for hours. This takes a little practice and it changes based on the conditions (like weather or how well you've slept). Learn to listen to your body and only gradually increase your effort as you go!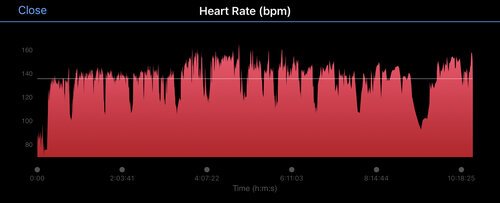 My ride
After a relaxed morning at home in Hegelsom, I set out for Amsterdam. The weather was fair, with some medium headwind on the early part of the route. I planned my route via various Dutch national parks (Maasduinen, Hoge Veluwe) and through different cities and villages. This way I would have a great variety of scenery and plenty of opportunity to refuel. As a contingency measure in case my performance was not enough (after being infected by COVID), I made sure to bring along my public transport chip card to be able to bail out of the ride by taking the train to Amsterdam.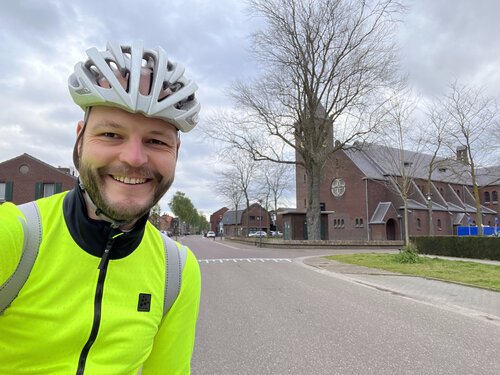 Upon departure I shared my live tracking link with friends and family on Twitter. In addition to the real time data, I posted photos during the day to give folks an idea what I was seeing. This is a fun way to create (and share) memories.
Impressions
Another amazing thing about long distance bicycle rides is the sheer amount of impressions you get during the day. I once jokingly said that a ride like this feels like a major holiday journey. As you traverse through the country you'll see many different things, see many different people (in their 'natural habitat') and experience different emotions and thoughts while you're pedaling away.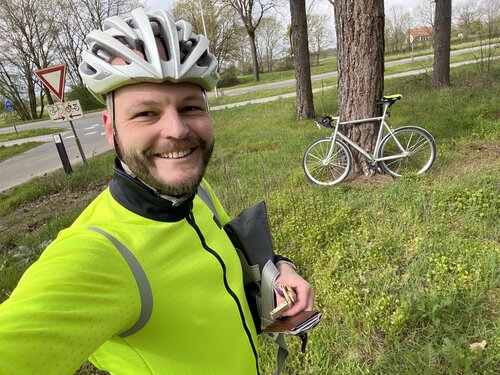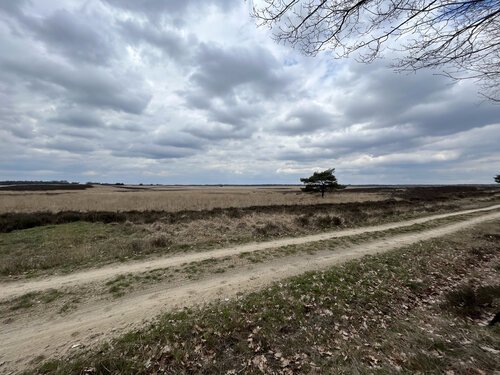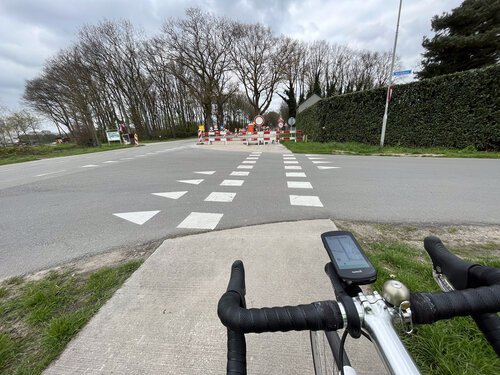 Take your time to enjoy the surroundings, it is you, your bike and your route. I think it is one of the "purest" ways to enjoy your country, I love it.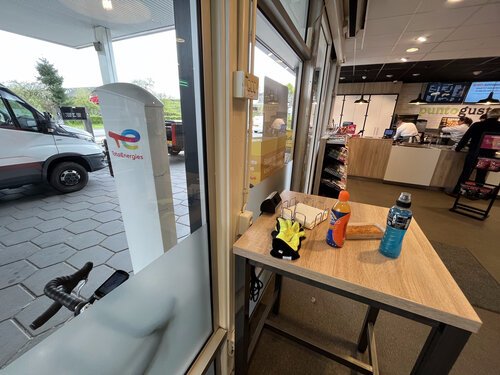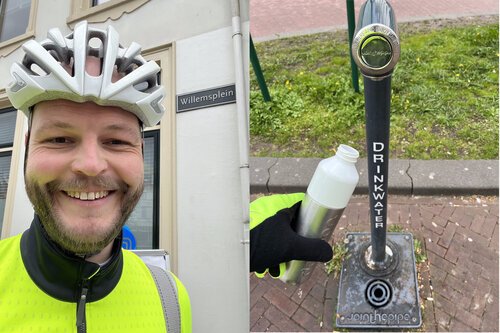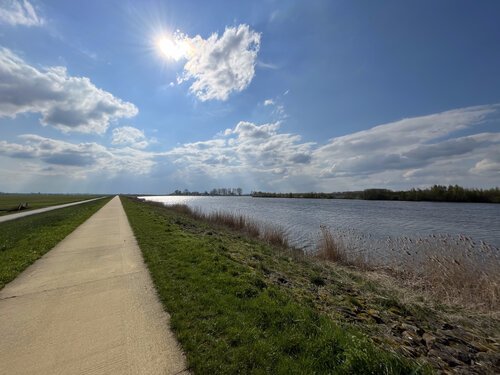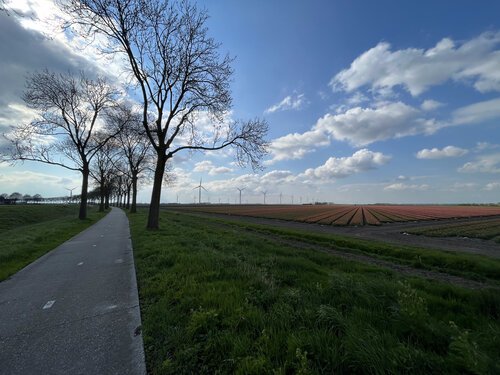 The man with the hammer
If your ride's distance is long enough, chances are you'll encounter the proverbial "man with the hammer". The moment you feel wasted, gone, out of energy and motivation. It happens, and you should not be afraid for this. An easy fix for it is to make sure you have some (small) snacks with you to enjoy while you take a small break. Just a few minutes on a bench can make a world of a difference. If you gain more experience, you can feel it coming and plan for it. Don't feel ashamed by stepping of the bike - it is the only way to keep going!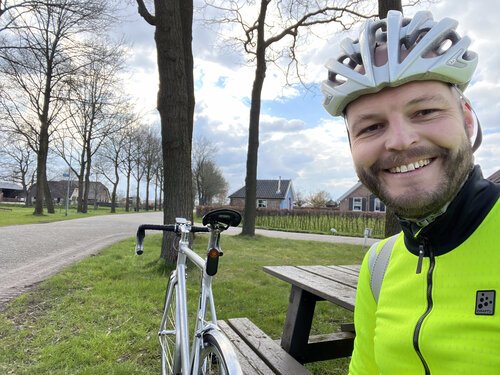 Victory
When you complete your ride you will feel victorious, in a "raw" and "primal" way. This feeling of euphoria will last for days, possibly weeks. It is a great reward for your efforts - enjoy it with pride!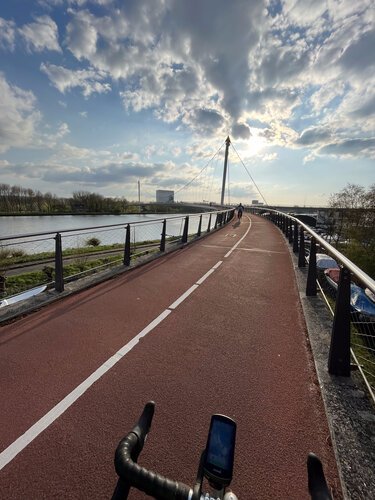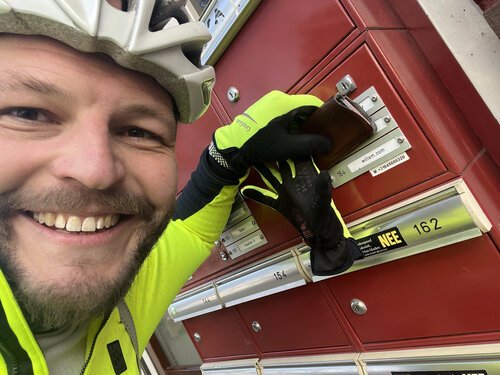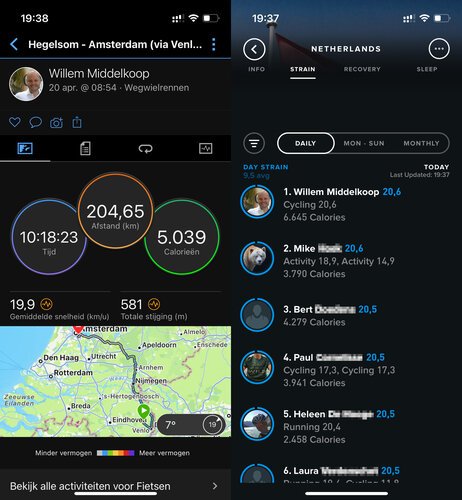 Conclusion
Long distance riding is something special, its impact goes way beyond the mere kilometres your ride. It is physical and mental. You'll learn about yourself in a way few other experiences can do. If you're thinking about doing this, take my advice: DO IT - you'll love it.
Check out my ride data on Garmin Connect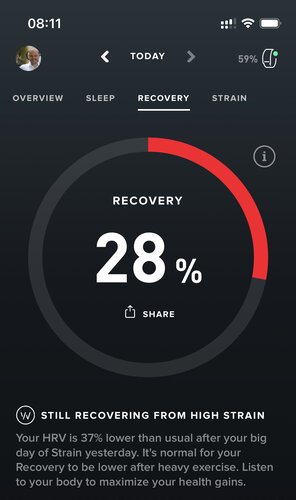 What is the longest distance you've ever done on a bicycle in a single day?
up to 20 KM (12 miles)
up to 50 KM (31 miles)
up to 75 KM (46 miles)
up to 100 KM (62 miles)
up to 120 KM (75 miles)
up to 160 KM (100 miles)
up to 200 KM (124 miles)
up to 250 KM (149 miles)
up to 300 KM (186 miles)
300KM or more (Tweet or mail me about it!)
Did you enjoy this post?
If you found this content useful,
consider showing your appreciation
by buying me a coffee ❤️😋: