MUSE in Carré
Rock meets elegance
Last Sunday I experienced a breathtaking fusion of legendary rock band MUSE and Amsterdam's iconic Royal Theatre Carré. The band's electrifying sound in the theatre's sophisticated atmosphere proved to be a recipe for an unforgettable night.
MUSE
Hailing from Teignmouth, Devon, MUSE emerged onto the music scene in the late 1990s, quickly gaining attention for their unique blend of alternative rock, electronic, and progressive elements. Comprising vocalist and guitarist Matthew Bellamy, bassist Chris Wolstenholme, and drummer Dominic Howard, the trio has crafted a powerful sound, characterised by soaring vocals, intricate guitar work, and dynamic drumming. Over the years, MUSE has captivated audiences worldwide with their electrifying live shows and thought-provoking lyrics, garnering multiple awards and securing their place as one of the most innovative and influential bands of their generation.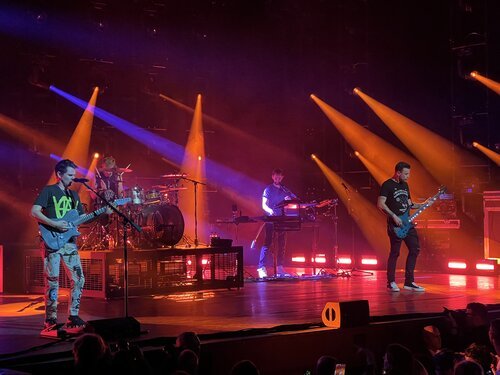 Royal Theatre Carré
Undoubtedly an iconic cultural landmark in downtown Amsterdam, the Royal Theatre Carré traces its history to 1887. Conceived as a circus theatre by Oscar Carré, it has evolved into a revered institution known for classic appeal and diverse world-class performances. Carré captivates audiences with magnificent architecture, elegant interiors, and an enchanting ambiance, exuding unrivalled sophistication. In 1991, the theatre received the "Royal" title, enhancing its prestige. Today, Royal Theatre Carré remains a proud symbol of Amsterdam's cultural scene, enchanting visitors with timeless charm and captivating artistic experiences.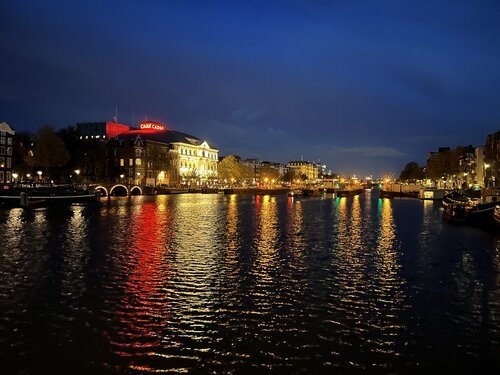 Intimate Reverberations
Imagine MUSE's electrifying performance resonating within the intimate confines of Carré's classic setting. Every soaring note and intricate guitar riff amplified by the theatre's exquisite acoustics, while dazzling lights dance and shimmer, reflecting off the elegant interiors. In this fusion of raw energy and timeless charm, the audience becomes one with the music, submerged in a mesmerising, unforgettable encounter where the boundaries between past and present, tradition and innovation, simply dissolve into the atmosphere.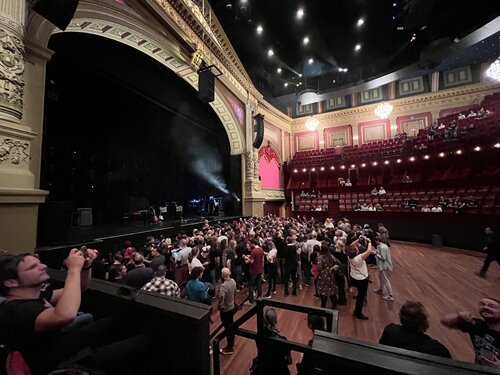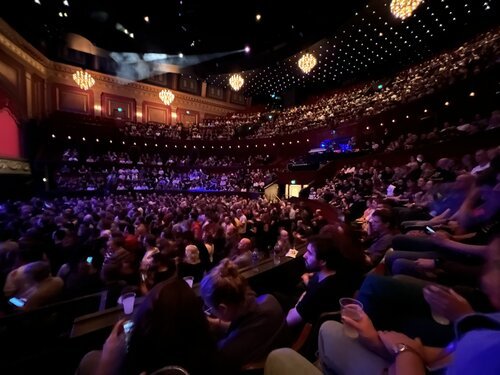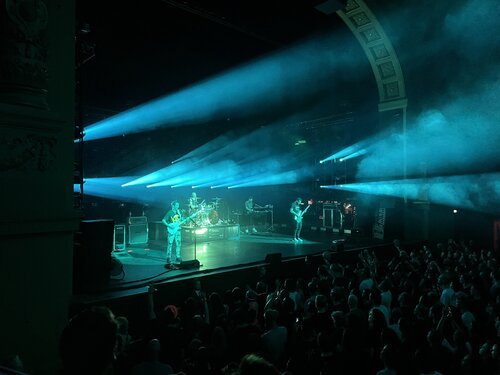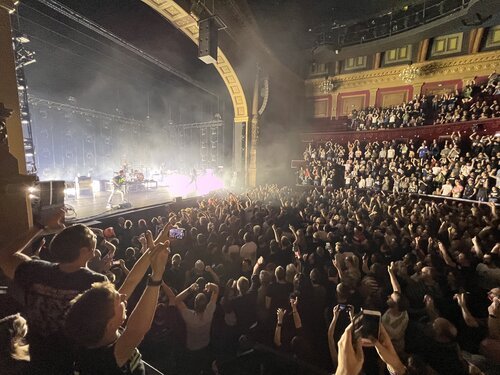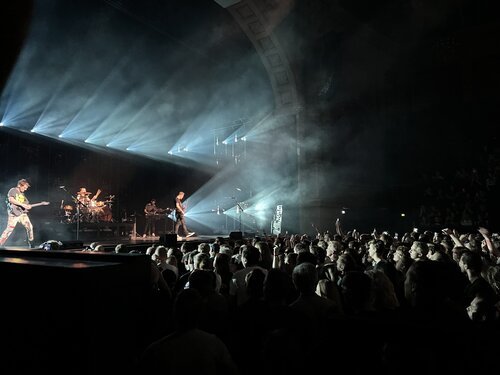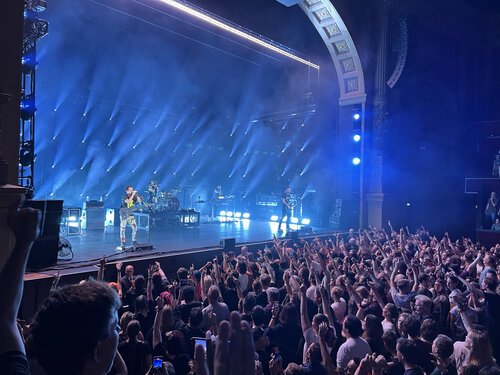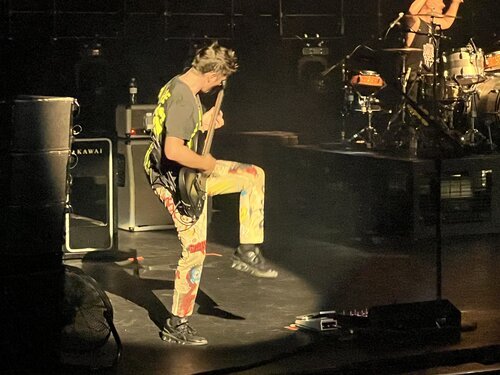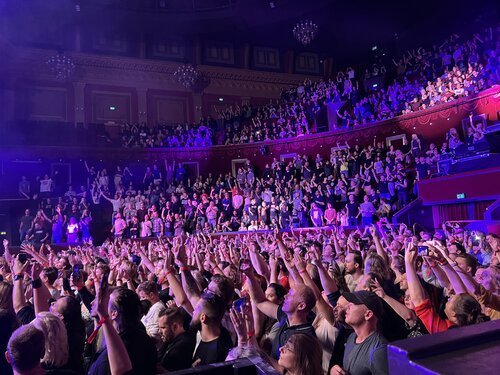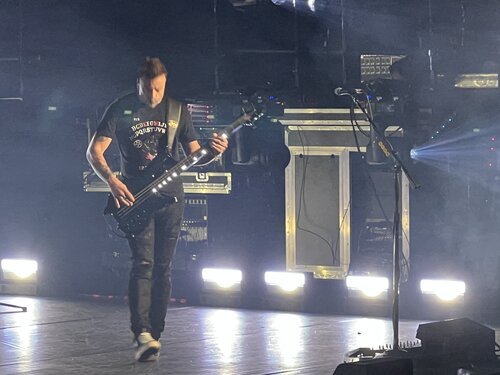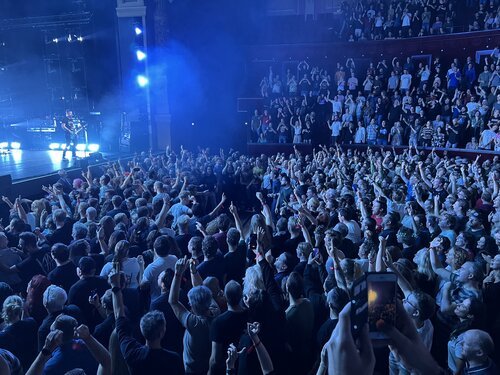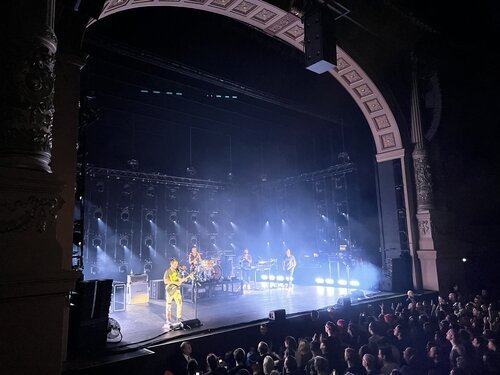 MUSE delivered a riveting setlist, blending old classics with fresh material, as cool, balanced lighting elevated each song. The intimate theatre setting revealed the band's expressive faces, while the enthralled audience, an unusual sight at Carré, sang and danced along. This unique experience culminated with their harmonica-infused "Knights of Cydonia" finale, leaving everyone in awe.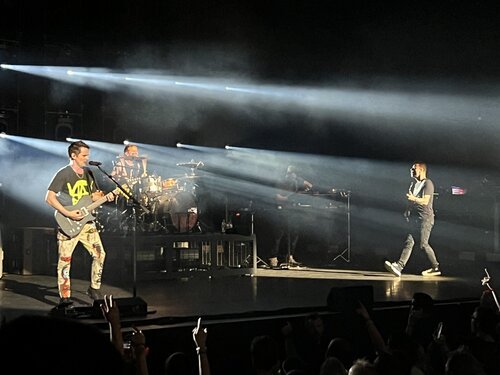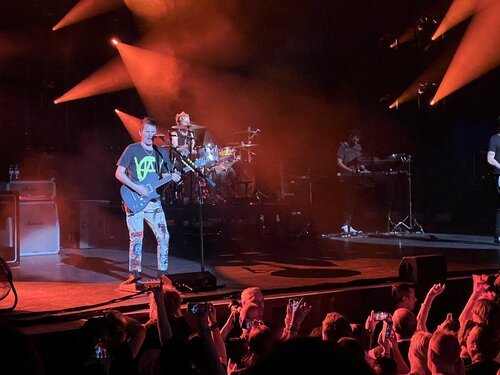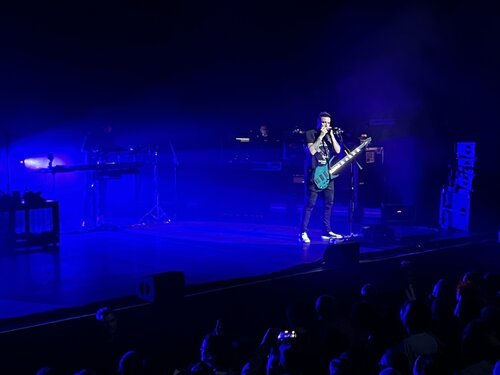 Conclusion
Wow! I simply feel very fortunate to have witnessed MUSE's magic within Carré's walls. A night surpassing the sum of its parts!
Did you enjoy this post?
If you found this content useful,
consider showing your appreciation
by buying me a coffee ❤️😋: