The Same, Differently
Where You Are Matters
It's been over half a year since I moved from the city to the countryside. I regularly travel between these locations for work and leisure. Being a cycling enthusiast, I keep a bike at both places, and this has led me to discover a funny thing.
Last November, I relocated to the Limburg countryside after having lived near Amsterdam for many years. I'm still getting acquainted with my new surroundings, venturing out on my bicycle like an explorer, experimenting with different routes. Every twist and turn holds the potential to surprise — a vastly different experience compared to the monotony of a routine commute!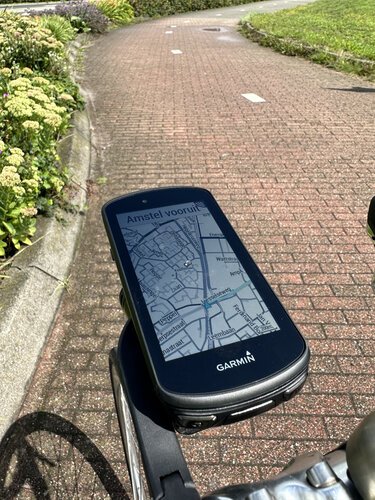 I still have a bike at my office in Amsterdam, and occasionally, I go out for a ride. Sometimes, all that's needed to crack a difficult work problem is a breath of fresh air. I love it. In both locations, I relish cycling through nature, as it helps me think. Water seems to work even better for stimulating my mind. Consequently, many of my favourite cycling routes follow rivers, creeks or lakesides.
Often described as a welcome escape from the bustling city, the "Ronde Hoep" route near Amsterdam offers cyclists an immersive experience in nature. You'll enjoy panoramic views as you meander along the bends of the Amstel and Waver rivers.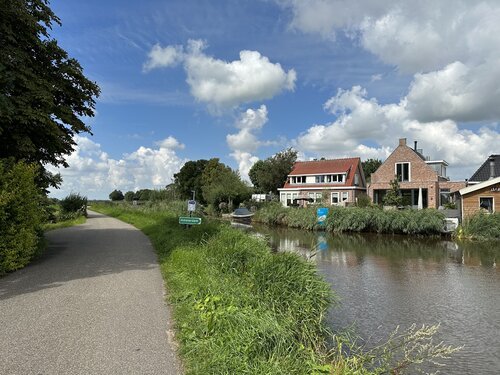 Expansive and sparsely inhabited, the "Peel" in Limburg feels to me like an unexplored country in its own right. While the historical extraction of peat for fuel has left its mark, nature has now reclaimed the land. Large swaths are untouched, and some areas have even earned National Park status.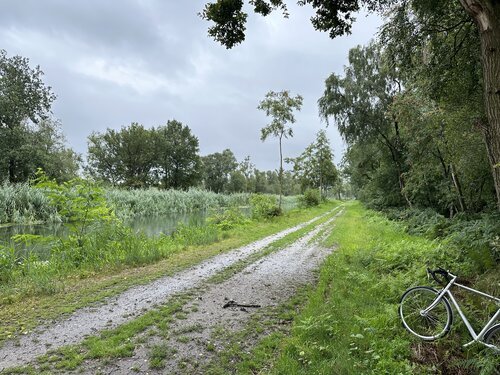 Just look at the differences! From the road (or lack thereof), to the street lights, signage and buildings. Both places are considered to be "nature", yet the contrast could hardly be greater.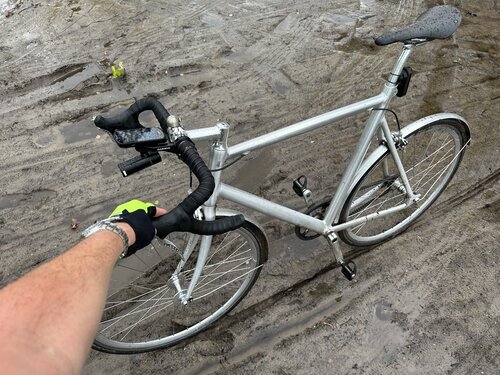 Conclusion
Experiencing the same activity in different settings makes you realise how meaning can vary depending on your location. Where you are matters significantly. Lots of folks never leave their habitat. It makes you wonder: how many of the world's problems come from missing differences in meaning of concepts we take for granted?
Did you enjoy this post?
If you found this content useful,
consider showing your appreciation
by buying me a coffee ❤️😋: