Why Apple Silicon is a big deal
Blown away by a MacBook Air
Apple now designs its own processors and I had a chance to work with the very latest from Cupertino: a brand new MacBook Air with M1 processor. Never ever have I been so blown away by a MacBook Air, pun intended. Let me share some thoughts why I think Apple Silicon is a big deal.
Power versus battery life
Anybody that has any interest in mobile computing knows that power usually comes at the expense of battery life. A powerfull processor burns energy, it becomes hot and requires fans to cool. Well, not anymore, meet Apple Silicon!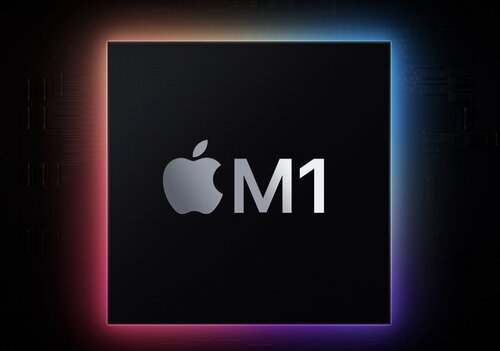 I am still fully flabbergasted - the new MacBook Air that I have here is without a doubt the fastest computer I ever owned. Yet it is utterly silent and its battery indicator seems to be stuck to "full". It is a weird, almost alien, experience: you expect some kind of trickery, but none is to be found: this is a game changing computer.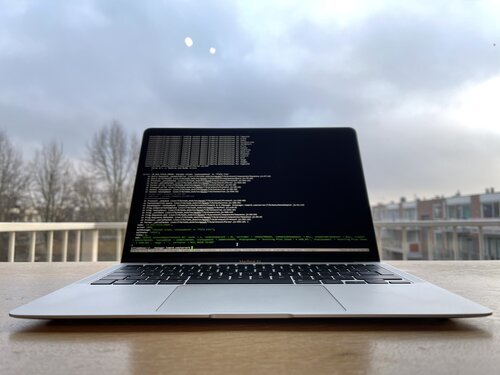 One thing I always appreciated of iPad and my Surface tablet is that they are silent. This allows me to focus on my work, no distracting hissing of a fan. Or distracting heat underneath the keyboard. Now the Mac has it too, zen-like silence combined with raw performance.
How does Apple do it?
The short answer: lessons from mobile. The iPhone and iPad have been hugely successful because Apple deeply integrates hardware and software. Compared to a conventional PC processor, the mobile chips that Apple produces are tailored to the workload they expect them to run.
This allows them to optimise the processor for both speed and energy efficiency. The operating system cleverly utilises the processor to run tasks on those cores that are best suited for the job. For instance, fetching new email can be done using a slower but highly efficient CPU-core while playing a game uses the powerful cores.
In addition to clever software, they have integrated a lot of chips inside the processor chip that would otherwise be an external chip on the main logic board. The most incredible feat is integrating the system memory into the chip. This alleviates the need for an ultra high bandwidth 'highway' between the CPU and external memory banks. As the memory is right there inside the main chip, there is a no need to transfer all those bits and bytes hence and forth. It is far more efficient, by design.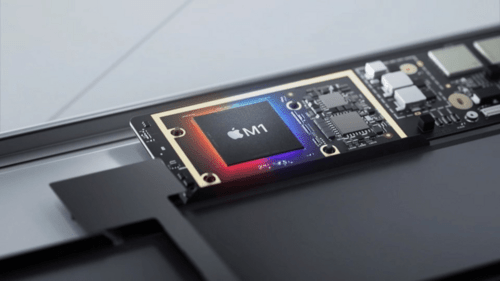 Conclusion
The thing that should scare the competition is that this is just the beginning. This is Apple's first attempt to make a Mac processor and it has exceeded most expectations.
It's hard to escape the feeling that all the computers I own are now antiquated, it's really that big of a difference. From my power hungry servers in the datacenter (consuming kilowatts a day), to the tablet I carry. That's yesterdays inefficient tech, the future has arrived - oh boy!
Did you enjoy this post?
If you found this content useful,
consider showing your appreciation
by buying me a coffee ❤️😋: