The Ultimate Freedom Bike
Riding the Brompton foldable bike
Rarely have I been so amazed by a bike: the past 5 months since I've picked up my Brompton foldable bike in Amsterdam have been great fun! About 500KM down the road, I'm happy to share some of my experiences with this ingenious piece of engineering, read on!
About Brompton
In 1975 Andrew Ritchie invented a bike with an 3-part fold: a vehicle that transformed in a small package and could go anywhere with him. The following years Andrew obsessively honed his invention from a rented workshop in a local engineering company.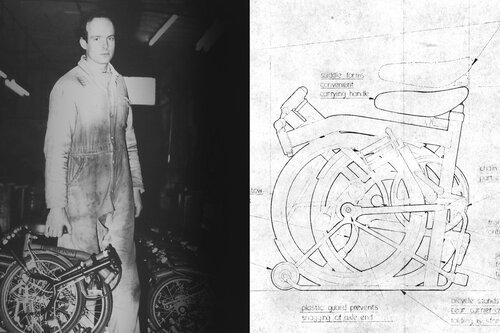 Despite the demand, Andrew faced endless rejection letters from banks and bike companies to invest. Things changed in 1987 when an impressed Brompton owner and founder of Naim Audio, Julian Vereker, stepped in: the Brompton folding bike won the coveted Best Product Award in the Cyclex Bike Show in London. The rest is history, as they say!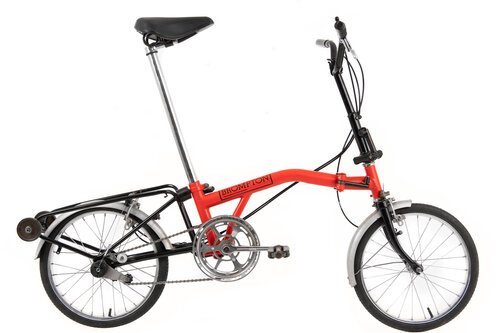 Iconic design
Today there are more than 1500 official dealers and 15 Brompton Junctions around the world, including one in Amsterdam. The original design has influenced many other bike makers, it can therefore easily be considered an iconic bike with a proven track record and fans from all around the world.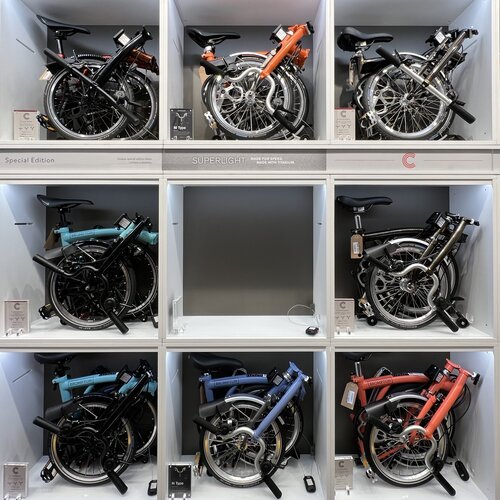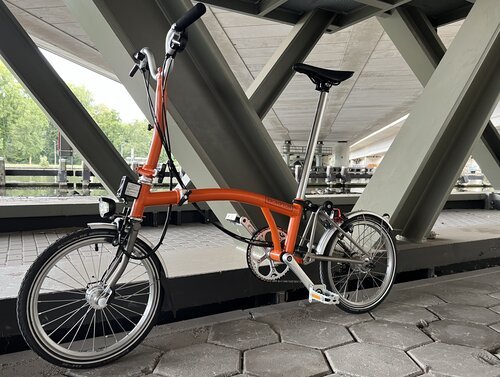 Modern Brompton
My orange M6L Superlight Brompton takes everything that defines a Brompton to a next level using lightweight parts made of titanium. My bike came with 6 gears (2 using a derailleur, 3 inside a hub) and dynamo lights. I installed a Brooks cambrium saddle and opted for an integrated toolset. Equipped with my favourite puncture resistant tires from Schwable, I figured this bike would be perfect for some serious action.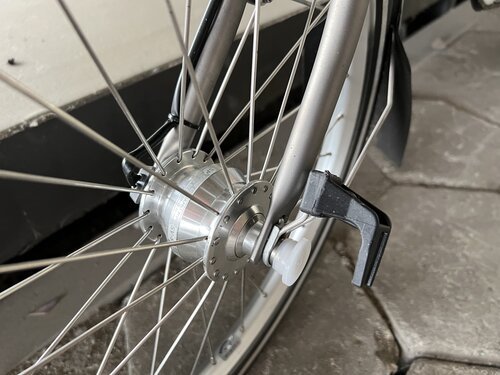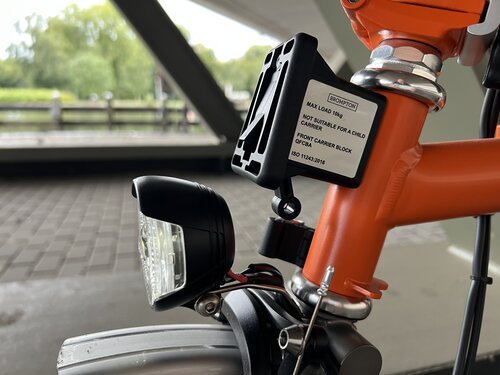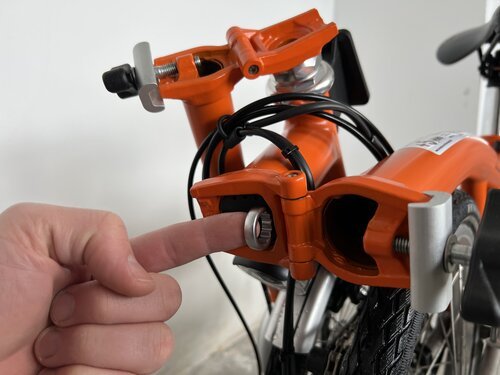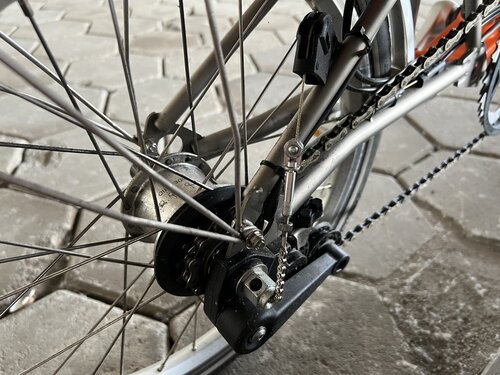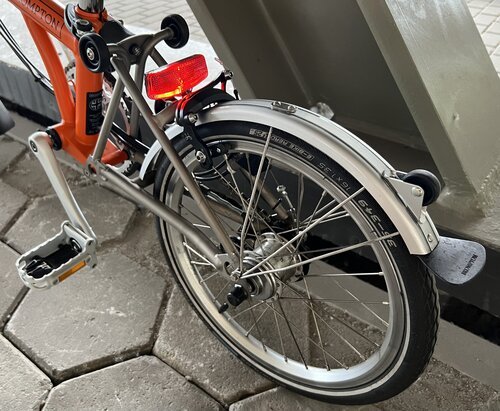 How does it ride?
Unfold the bike in 20-ish seconds and you're ready to ride! The first few kilometers I needed a little getting used to the agility of the steering. Compared to my single speed Schindelhauer Siegfried Road bike, the Brompton accelerates quickly and handles very direct. The smaller wheels are not a problem as the gears and frame are well balanced for them. Thanks to simple geometric science, the smaller circumference maximises the efficacy of the brakes.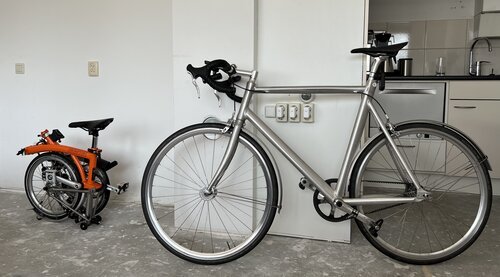 As I like cycling, my trained legs allowed me to easily go much faster than I thought was comfortably possible on a foldable bike. The Brompton quickly gives you the confidence to handle it like a normal bike. While great handling may be considered table stakes for any bike, I am sorry to notice that many modern "designer bikes" seem to have missed that memo. Any bike should be a pleasure to ride - before anything else!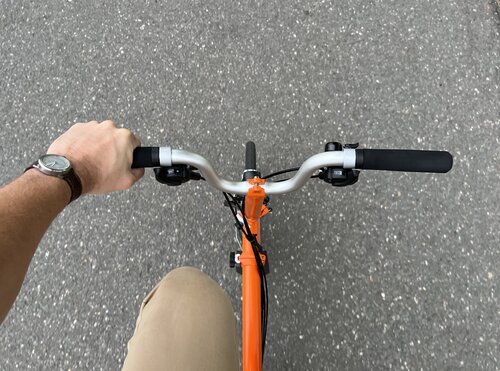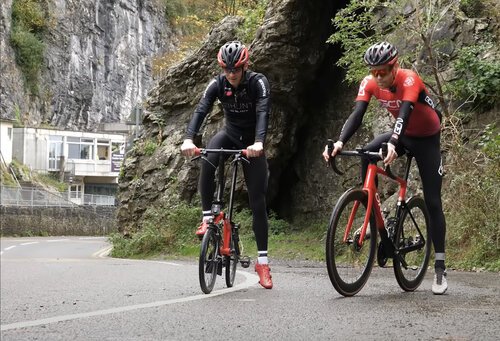 Don't take my word for it, you should definitely check out the video from GCN where they find out what happens when you put a pro on a Brompton, taking it out of its comfort zone? Can a folding bike climb? How does it compare to a top of the bill road bike? They have brought along multiple British Hill Climb champion Andrew Feather to find out!
Where it shines: versatility
While riding the Brompton is a pleasure, it really shines when you step off. You can take it with you, pretty much anywhere! Combine your cycling with public transport: metro, bus, tram and train. Heck, you can even check-in your Brompton on the Airport!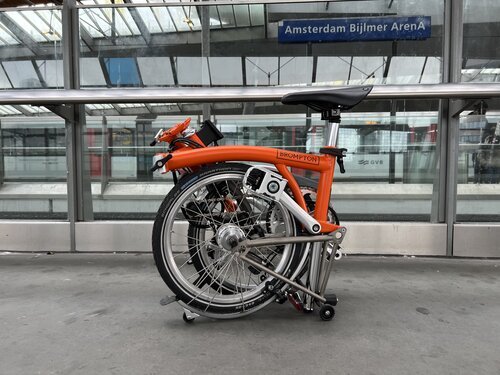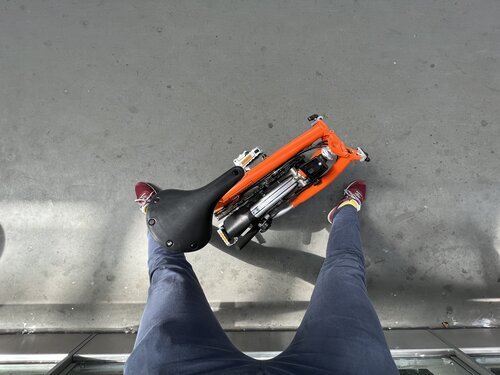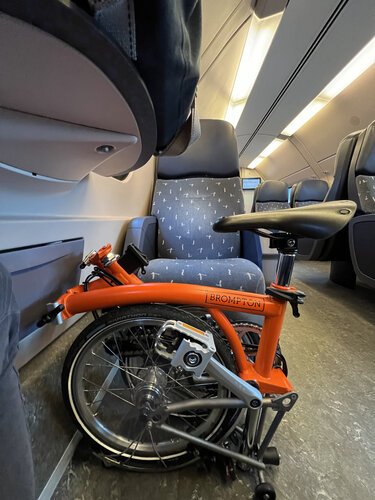 If you have family or friends with a car, you'd be surprised how many extra possibilities there are to use the foldable bike and hitching a ride. You can join and/or split whenever you feel like doing so. Unlike a regular bike, the foldable bike doesn't require a bulky bike carrier to be mounted on the car.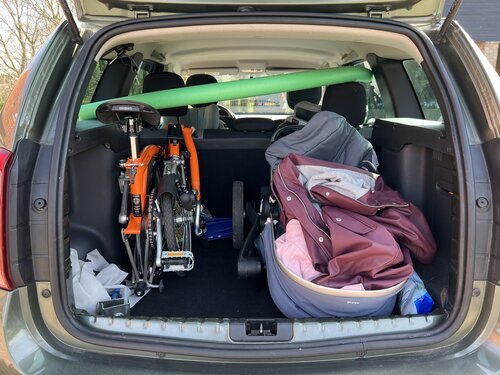 If you live in an urban area you might enjoy the fact that it is very easy to bring the bike with you inside. No need for bulky locks or to unnecessarily expose it to the elements or thieves. Chances are that you can always find a place for your bike, even inside your favourite coffee bar.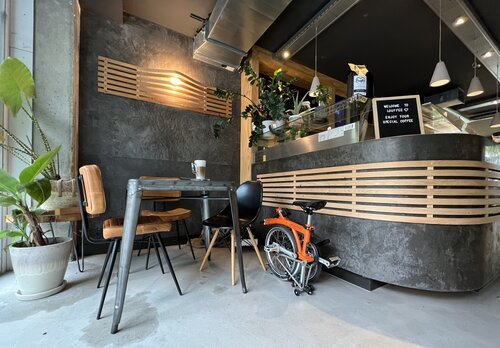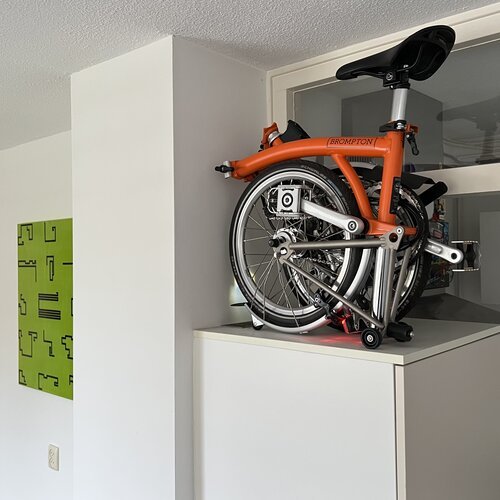 Conclusion
The Brompton is a great bike that folds into a small package: making it very versatile. I'm still discovering ways to use this bike that I haven't imagined with any of my other bikes! It can go where other bikes can't: maximising the freedom you enjoy as cyclist!
Did you enjoy this post?
If you found this content useful,
consider showing your appreciation
by buying me a coffee ❤️😋: