Influencing purchase behaviour
Applying behavioural sciences principles to the purchase decision process
This week I stumbled upon a brilliant report on how people make their purchase decision. For my work on the online food order app I am continuously looking into scientific sources to improve performance, conversion and online revenue. This report by Google discusses six biases influencing decision making. It's worth reading their full report, let me explain why.
Buyer decision process
The buying decision process is the decision-making process used by consumers regarding market transactions before, during and after the purchase of a good or service. It has been subject of academic research for many decades. If you know how customers make their decisions, it might be possible to influence it for the positive.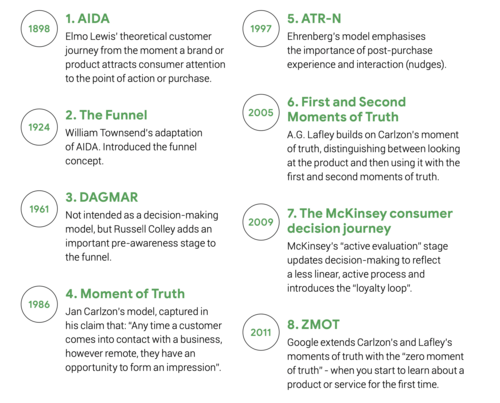 Common "marketing speak" often involves phrases like "purchase funnel", "customer journey", "path to purchase". In general this is all the same: buzzword bingo! Yet, this field of research has become increasingly important. The 2020 outbreak of the COVID-19 virus has emphasised online business incredibly.
Investigating the "messy middle"
The report focuses on what the researches call the "messy middle", it sits between "exploration" and "evaluation" states. Consumers explore their options and expand their knowledge and consideration sets. Then (either sequentially, or simultaneously) they evaluate the options and narrow down their choices. It is modelled as a loop to describe the non-linear nature of the "messy middle", with its iterating between states until a purchase decision is made. The main question the researchers ask is what can you do to ensure that your product or service wins? How do you persuade someone to stop shopping around and actually buy what you're selling?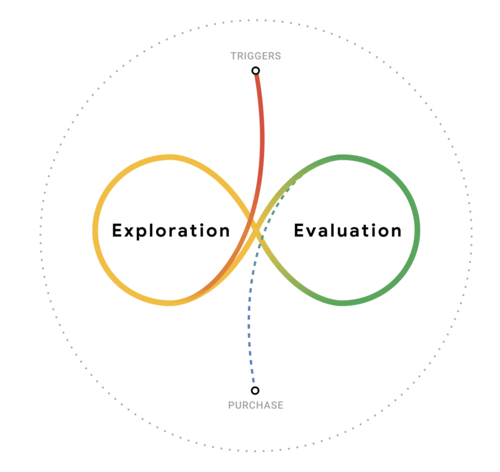 Homo-not-so-economicus
It would seem that most behavioural scientists now agree that our decision-making apparatus involves both reason and emotion. It is not purely rational! From an extensive list of more than 300 principles that where codified over the past 50 years of academic behavioural sciences, the researches distilled a prioritised list of just 6 biases that they deemed closely associated with the explore and evaluate states from their model.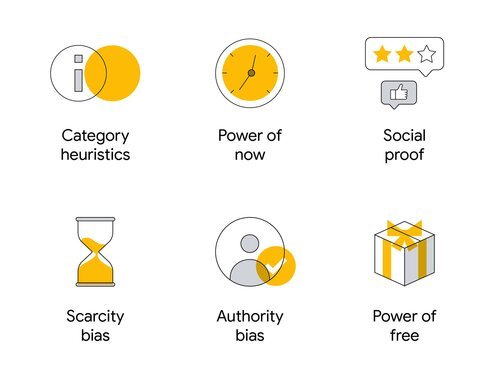 Category heuristics: Short descriptions of key product specifications can simplify purchase decisions.
Power of now: The longer you have to wait for a product, the weaker the proposition becomes.
Social proof: Recommendations and reviews from others can be very persuasive.
Scarcity bias: As stock or availability of a product decreases, the more desirable it becomes.
Authority bias: Being swayed by an expert or trusted source.
Power of free: A free gift with a purchase, even if unrelated, can be a powerful motivator.
The researchers used these biases as a basis for a large-scale (they're Google...) shopping experiment with real shoppers, simulating 310.000 purchase scenarios across financial services, retail, consumer packaged goods, utilities and travel.
Amazing results
What amazes me, is that you can have a fully fictional brand win significant market share if you apply the six biases simultaneously (e.g. creating a 'supercharged product'). Their results showed no less then 28% marked share in the worst case scenario, up to 87% for some categories like car insurances!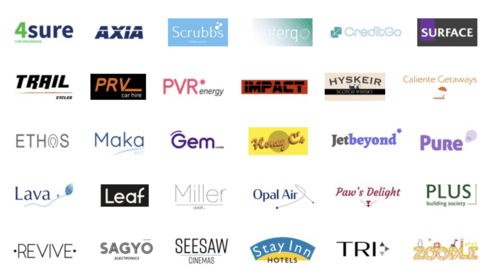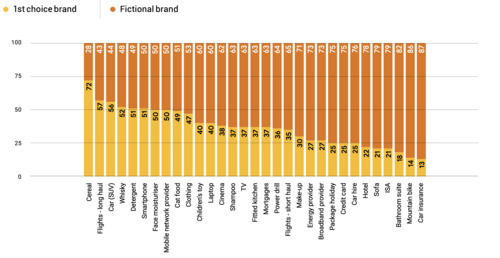 Conclusion
Read the full report for a complete understanding of the messy middle and the behavioural science principles the researches examined.
Use behavioural science principles to your advantage, not to trick the customer into forcing a decision, but by supporting their "normal" shopping process in an optimal way. Provide them with the information and reassurance they need to decide to buy from you (and live up to it)!
Reference
Rennie, A, Protheroe, J., Charron, C., Breatnach, G. (2020). Decoding Decisions: Making sense of the messy middle, "Think with Google"
Did you enjoy this post?
If you found this content useful,
consider showing your appreciation
by buying me a coffee ❤️😋: