Computer says no
How today is ruled by Artificial Intelligence
This morning I enjoyed my bike ride on a nearly empty bicycle lane, picture perfect rays of sunlight illuminated the dew above the fields around me. Where were all the other cyclists? I suspect it has something to do with popular weather apps. It strikes me how great the control of computers on people's lives already is.
Apparently, there was a chance of rain this morning, as indicated by the iPhone's weather app. Although I did not encounter any drop of rain, that tiny rain cloud icon on the phone made fewer people go out for a ride.
Sure, I get it: few folks like to get wet on their fancy bikes. But what happened with actually looking out of the window to check out the actual weather? A quick glance would have shown anyone the perfect conditions for a ride. Do you make decisions based on the weather app?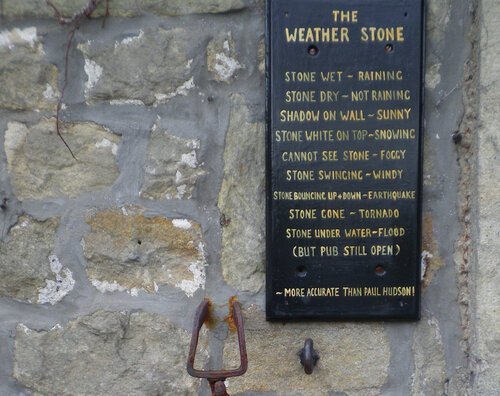 What is Artificial Intelligence (AI)?
Despite its recent renaissance in the ranks of "buzzword bingo", concepts of artificial intelligence and machine learning are not all that novel. The idea of using learning as a means of bootstrapping a simpler system to human-level intelligence can be traced back at least to Alan Turing's notion of a "child machine" in 1950. Instead of trying to produce a programme to simulate the adult mind, why not rather try to produce one which simulates the child's? If it were then subject to an appropriate course of education, one would obtain the adult brain.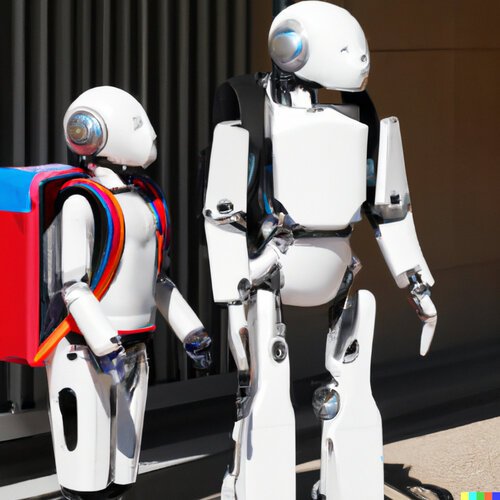 In his book "Superintelligence", Nick Bostrom thoroughly explores the possible paths towards the creation of an artificial intelligence. What happens when machines surpass humans in general intelligence? Will artificial agents save or destroy us? Even Elon Musk agrees with me that everybody should read this book.
Although the general consensus is that a true artificial general intelligence does not exist yet, I would argue that society in general is lining up perfectly for an AI to take control. The boiling frog metaphor is a powerful way to think about this, where the frog does not perceive the danger of water brought to a boil slowly. We shouldn't allow ourselves to be cooked by anybody, lest alone an AI!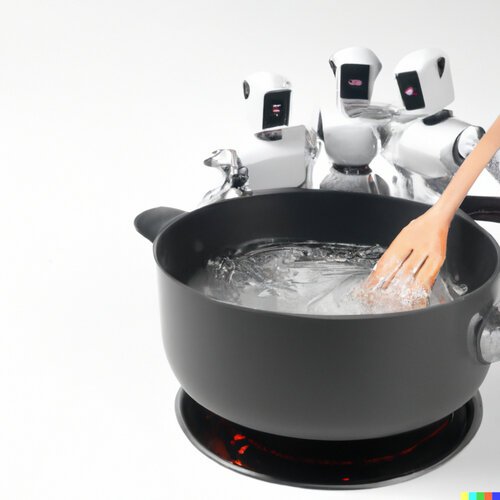 Examples of today's computer control
While enjoying the empty bike lane this morning, it occurred to me that the weather app is not alone in controlling people's behaviour. Consider the following examples:
where people live: it is easy to understand why financial institutions want to asses the risk of lending anyone money, but today's computers calculating your credit score indirectly control things like what house you can buy, where you will live, what school your kids will go to. Machine learning is a hot topic in the money business, and unknown to many people, those algorithms do not only look at your financial data. One of the world leaders in credit assessments, GDS Link, is candid about it: a borrower's payment background is essential, it still just composes just over one-third of the credit rating score.
meteo alarms: your weather app is jealous of the power that meteo alarms have on society: entire nation states can be shut down based on the weather computer indicating "code red". Everybody understands the obvious reasons of safety. But, one could wonder how much human suffering is actually caused by cancelling holidays, shutting down roads, halting trains, closing schools and limiting hospitals services.
what people see: the auto play feature on everyone's favourite video website uses algorithms to decide your next video. Even if you deliberately decide to watch one particular video, you are automatically presented something else afterwards. Same goes for popular apps like TikTok and Instagram.
what people hear: don't think the shuffle function on your iPod or Spotify-app is truly random. This explanation by former Spotify engineer Mattias Petter Johansson is an interesting read.
what people read: Elon Musk understands why it is important to make newsfeed algorithms like the Twitter feed public, because it determines what people read! But as not everybody understands code, I think it would only be part of the solution.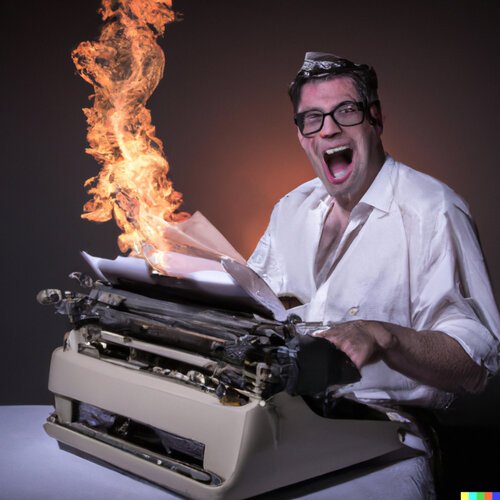 Conclusion
New technology always scares people. When the first bicycles appeared, people blamed almost anything on them! Yet, they are now integrated in our lives in a reasonable good way. People know the risks and many act accordingly. Helmets and bike lights are very common. Eventually, I expect the same for computerised decision making: we will learn to deal with it in a good way.
In the meantime we should actively remain curious and enjoy the modern wonders of technology, like the amazing DALL-E AI system that can create original, realistic images and art. I worked with it to create the artwork accompanying this blog post. The recently started discussion about who owns the generated works doesn't surprise me at all. Policy makers would be wise not to ignore the greater questions surrounding artificial intelligence!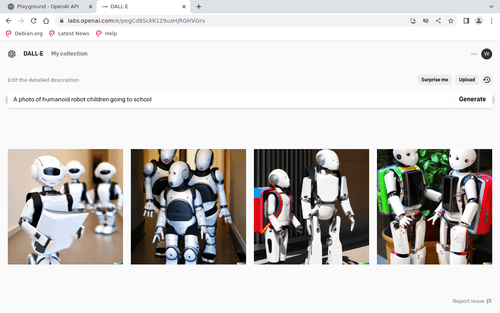 Did you enjoy this post?
If you found this content useful,
consider showing your appreciation
by buying me a coffee ❤️😋: