Wearing WHOOP 4.0
Why you should wear a biometric sensor
How often do you look in the mirror? Probably more than a few times a week! I have been thinking about this ever since I received my newest WHOOP 4.0 biometric sensor. It's great. But, why do I wear it? What value does it provide? Why should you wear it?
What is WHOOP?
First things first, let me explain WHOOP in a nutshell. Founded by a bunch of passionate folks, WHOOP is making biometric sensors and software since 2012. The sensors collect health and fitness data, which is processed using advanced algorithms to provide each individual wearer with personalised insights.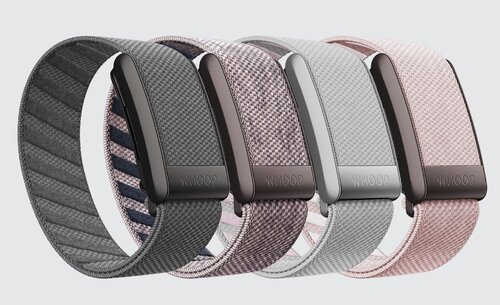 Comparing current measurements with personalised historic data, WHOOP can tell if you're ready for maximum performance or if something is off. Among other things, it captures the effects of eating, drinking, illness, medication, working out, menstrual cycles and sleeping.
WHOOP 4.0
The newest generation sensor is called "WHOOP 4.0" and features many improvements over its predecessor that I discussed in an earlier post. It now tracks:
heart rate
heart rate variability (HRV)
respiratory rate (breaths per minute)
skin temperature
blood oxygen saturation
sleep (duration, cycles)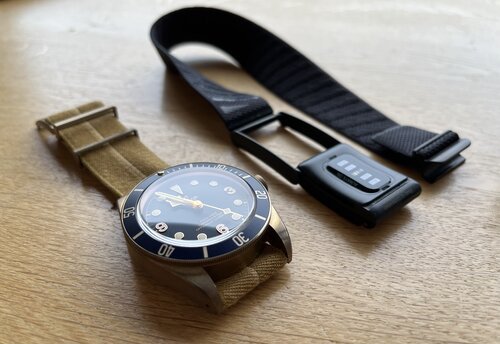 Compared to its predecessor there are some notable differences:
it is 33% smaller, which is a big deal for something you wear on your body
it has a vibration function to discretely wake you up at a given time or when you're body is sufficiently rested
it has 5 LED's using 3 different wavelengths of light to capture readings using 4 photodiodes
it can be charged under the shower using the new waterproof battery pack
it can be worn on the wrist or on other places on your body using "ANY-WEAR" apparel, including boxers, shorts, leggings, bras and tops
With literally years of experience with wearable biometric sensors, I can be very short on WHOOP 4.0: it's great. Seriously, I often compare it to a good smartphone or a comfortable pair of sneakers: you no longer think about it as it fades into the background - enabling you to move on with your life:
no tinkering required
no unexpected buzzing or bleeping
no interrupting notifications
no taking off and putting it back on again
no interaction necessary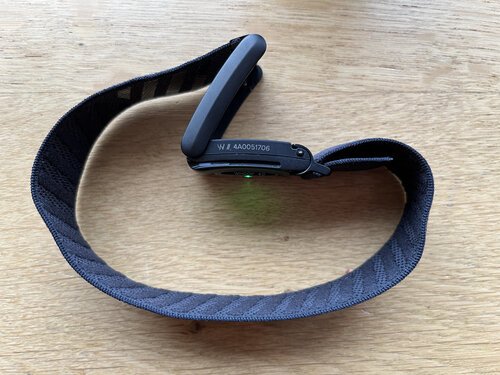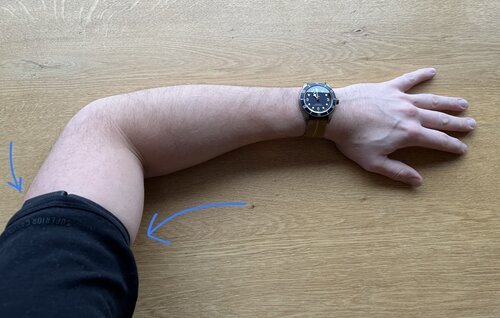 You can access your data when you want to, from your smartphone or on a big screen computer. It collects all data, all the time, there is no need to manually start and stop measurements like on Apple Watch. WHOOP's holistic approach to data collection enables it to capture all activities. I really love to see how my adventures as daddy compare to riding my bike. When my daughter was born, WHOOP captured the impact on daddy very clearly.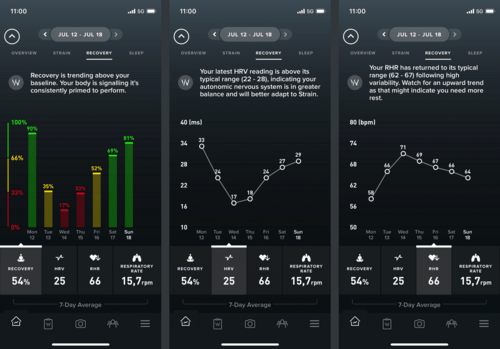 There is no silly stuff like step counting, activity rings or unnecessary gamification with childish stickers or achievements. WHOOP is not the device that reminds you to breathe, to stand up or to reward you with a sticker for walking to the coffee machine.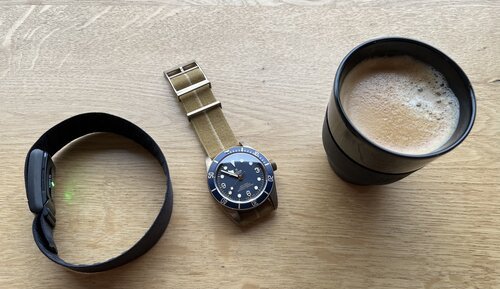 Why wear it?
This brings me back to the main question, why wear WHOOP? As I love minimalism I often challenge myself with this question. Wearing a sensor 24/7 on my body seems to be at odds with my desire to live an uncluttered life.
I think it is because in order to live an uncluttered life, you first and foremost have to live! I don't need a reminder that my health is precious and fragile. I have seen friends and family suffer or even pass away. Being fit and healthy maximises your oppertunity to spend meaningful time with friends and family. Like a special kind of mirror, WHOOP shows me myself - and it reminds me to take care for that man.
Work, stress, kids, and illness can wear you down - gradually, silently and invisible to the naked eye. By looking at my WHOOP data I have seen bad patterns emerge - often when I was too busy on some important project. Seeing the toll your body takes, makes it easier to make better choices (with "better" being a pun, referring to health!).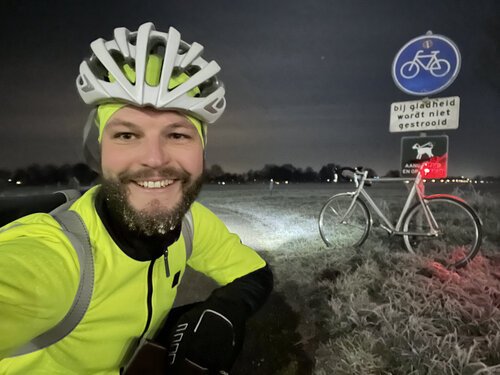 Conclusion
There is only one you - and your time on this planet is limited. Are you wearing your body down? How often do you wonder what would happen if you make different choices? Let WHOOP be the mirror, through which you see yourself. Make the right choices, whatever those are, and see their effects on you. Backed with data, you have everything to become the best YOU!
Get a free WHOOP strap + one free month!
Want to find out how you look in WHOOP's data-driven mirror? Then get your free WHOOP strap and your first month free through this link: https://join.whoop.com/willem
Did you enjoy this post?
If you found this content useful,
consider showing your appreciation
by buying me a coffee ❤️😋: