Outside the comfort zone: amateur acting
Wearing an heart rate monitor during my debut performance
This month I made my debut as amateur actor. I am no Hollywood star, nor do I envy to become one. But I do like crazy experiments and operating outside of my comfort zone often leads to new and refreshing insights. I took part in an amateur drama play and - in the name of science and fun - strapped myself with sensors to measure what happened to my body.
Comfort zone
Maybe you've seen some inspirational quotes that encourage you to go out and do something strange - something you wouldn't normally do. It's difficult because we tend to get comfortable with the familiar, our routines.
Back in 1908 psychologists Yerkes and Dodson explained the relationship between comfort levels and performance. They found that performance increases with physiological or mental arousal; but only up to a certain point. That point is called "optimal anxiety", where your stress levels are slightly higher than normal. At this "sweet spot", a person feels pressure to perform well and is prepared, but not debilitated with fear.
Leaving the comfort zone: start acting
Few months ago, I went out to see my mom perform with her drama group, "de Opregte Amateur". They are a group of enthusiastic people of all ages and occupations that work together to organise the performance of two different plays a year. They have about 45 years of history of playing comedy farces, delivering a good laugh to about 180 people a night, two nights per play, two plays per year.
They where looking for new players for their group. Undoubtedly loosened up by the local brew, it seemed to me like the perfect opportunity to do something out of my ordinary... and so my acting career commenced. :-)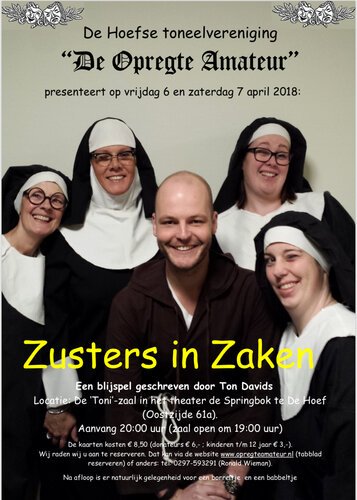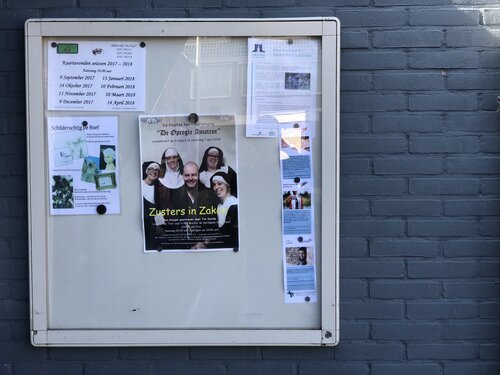 Rehearsal, learning my text and learning to play
About three months before the performance, weekly rehearsals started during which parts of the play are practiced. It's a lot of fun to do and it allowed me to get familar with the other players, my text, physical movement (when and where to appear and disappear).
It's an amazing bunch of people that really made me feel welcome, even though I had like zero experience playing amateur drama. But progress came when weeks went by. I learned from other players by watching and listening how they interpreted their part of the play. It's amazing how far you can come without a manual if you're around experienced and passionate people.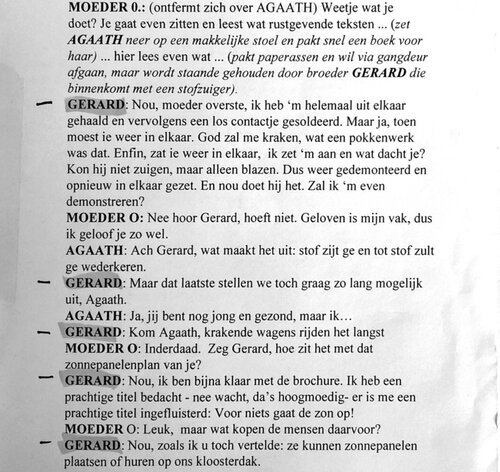 Sensors
Like I wrote about earlier, I wear a biometric sensor on a daily basis to measure my heart rate, HRV, oxigen saturation, respiratory rate and sleep pattern. I find this health data interesting because it allows you to find out "what is normal" for your body. Once you know your normal numbers, you're able to recognise measurements that are out of the ordinary.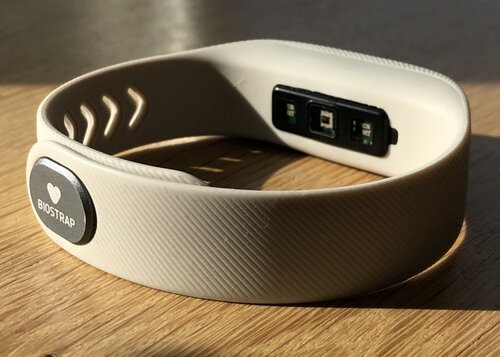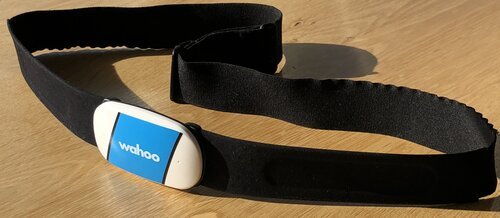 I wondered if anxiety would have effect on my biological readings. How would my body react to my debut performance? To allow a more precise reading during the actual drama performance, I also wore a waist mounted heart rate monitor. The two sensors together provided both long term and realtime data, perfect for my little experiment outside the comfort zone.
The Performance
Oh my..., what a thrill! What an experience! It is an incredible feeling to play with a group of people and make it work. Getting feedback from the audience, like laughs, murmuring, and applause. It's really unlike anything else I know!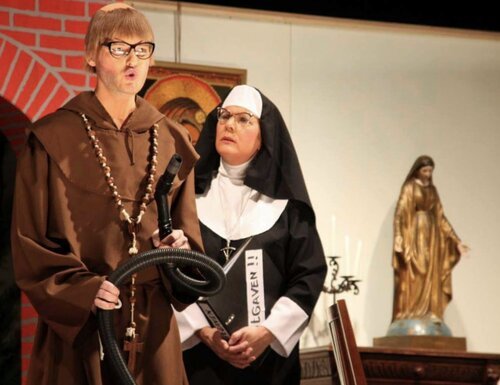 You have a sense of control (over your own part), but you also sense the lack of control (on performance by other players). You're dressed up, prepared for action, you know your lines, but you never exactly know how the actual combined play will be.
Unlike watching a movie or reading a book, playing drama is much more interactive: you need to do things to make it work. In that sense it's like playing a video game, except there are 180 people watching you, and you have "just one life".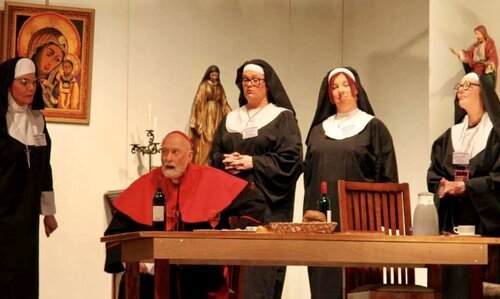 Data
During the performance nights I used my waist worn heart rate monitor to measure my heart rate. My character is due to appear just after the play starts. I clearly felt anxiety building up to that moment... conviently providing a reference peak in the data: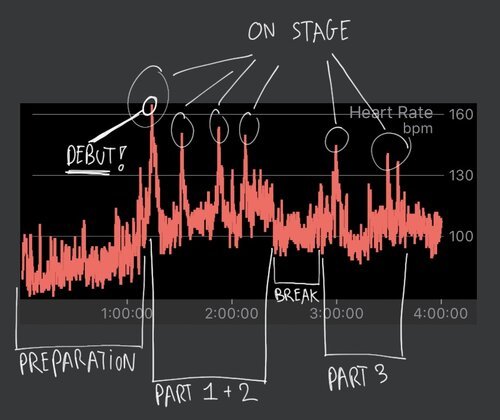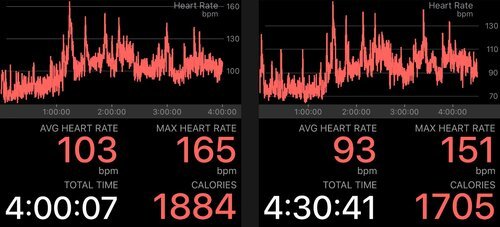 Looking at the data you can spot a few interesting things:
The first night (left) is different than the second night (right). My average and peak heart rates where higher on my debut night.
Anxiety more gradually built itself up on the first night, whereas on the second night, my heart rate was much "flatter" in the hour before my appearance.
It's very easy to spot my appearances, causing clear and sharp spikes in heart rate. (Four times before the break, two times after the break)
You can clearly spot the effect of the break, providing a real relieve in between the appearances.
On both nights, the first appearance is the hardest, each subsequent appearance is less stressful.
On both nights, my second appearance is notably less stressful than the third. This is because I felt much more confident with those lines of text.
You burn a lot of energy! Because I cycle frequently, I know that one night of drama play (1800 kcal) roughly compares to about 50KM of cycling.
In addition to the real time heart rates, I used the Biostrap to collect long term biometric data:

These graphs cover the month leading up to (and including) the performance weekend. You can see that my biometric readings changed:
Resting heart rate: indicates an overall increased level of excitement during the last two weeks, as these feature more rehearsals and an increased sense of "it's really gonna happen!"
Nocturnal heart rate variability (HRV): Variances between individual heart beats, or HRV, is an indicator of how exhausted I am. The lower it gets, the more tired I am. During the last week I worked fewer hours, allowing my body to better recover from the increased rehearsals, something clearly necessary.
Respiratory rate: The average amount of breaths I take per minute is a clear indicator of anxiety. You can clearly see it rise up to the performance nights.
Conclusion
Doing something out of the ordinary, outside your comfort zone, has a real and clear effect. Both physically (as the data clearly suggests) and mentally (the incredible thrill).
Taking part in the drama play was a lot of fun. I learned from experienced people, working together as a group to do something I have never done before. Their commitment, fuelled by passion (not commerce), is inspirational!
I am very grateful to "De Opregte Amateur" for allowing me to play along. Thanks Anneke, Ida, Patricia, Ramona, Bianca, Harry, Winfried, Joey, Carel, Linda, Corrie, Patrick, Jerry, and all the others behind the scenes providing clothing, make up, and decor. And of course the audience, the hundredths of people spending their time watching our play, thanks!

References
Yerkes RM, Dodson JD (1908). "The relation of strength of stimulus to rapidity of habit-formation". Journal of Comparative Neurology and Psychology. 18: 459–482. doi:10.1002/cne.920180503.
Did you enjoy this post?
If you found this content useful,
consider showing your appreciation
by buying me a coffee ❤️😋: