The day I sold my car
Looking back at my years with Smart Roadster
This week I sold my car, I now no longer own one. For me, this is something of a change as over the years I owned various sports cars that were like a hobby to me. My discovery of cycling and the birth of my son changed this. But if you're looking for a reason to buy a sports car, read along!
Smart Roadster
It all began in 2010 when I got my first Smart Roadster. The Smart Roadster (model W452) is a two-door, two-seater sports car that was introduced in 2003 by Smart. It's a fun little car, based on a stretched platform of the Smart Fortwo city coupe.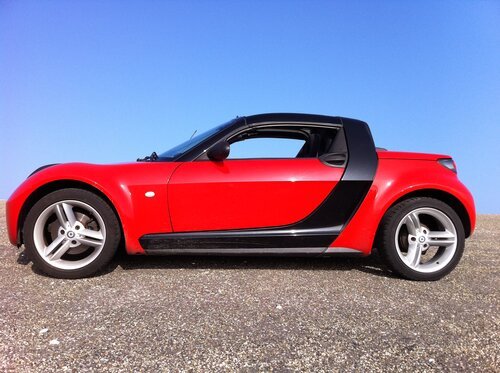 The Smart Roadster is powered by the Mercedes-Benz turbocharged 3-cylinder Suprex engine (60kW, 80HP), located in the rear of the car. It's a tiny engine, but so is the car, weighing around 800KG. Combined with the rear wheel drive, grippy tires and a F1 flappy pedal gearbox, this is an ideal mix for driving fun!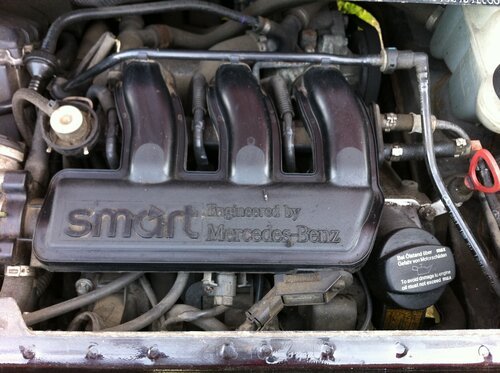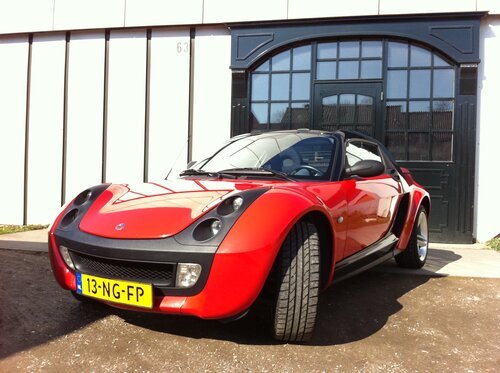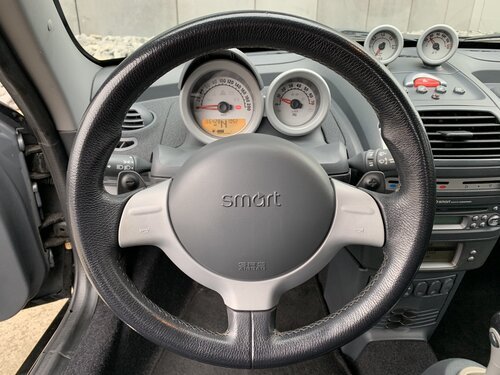 Although it's a tiny sports car, the interior is quite allright, even if you're a bit longer (like me ± 1,93M). On the dashboard there are extra gauges that add to the sports car vibe.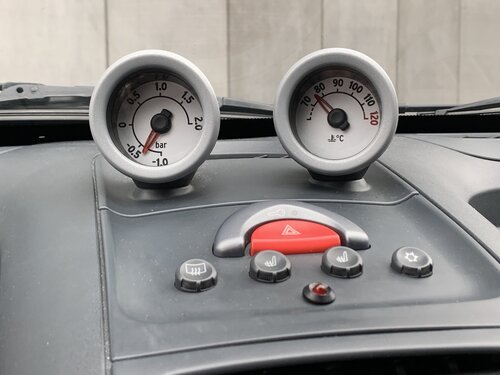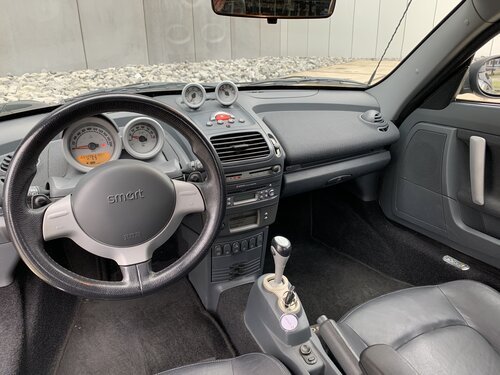 Driving fun
The best thing you can do with a Smart Roadster is to hit the road, drive! Its driving characteristics are similar to that of a cart. You feel very close to the tarmac, this enhances the perception of speed.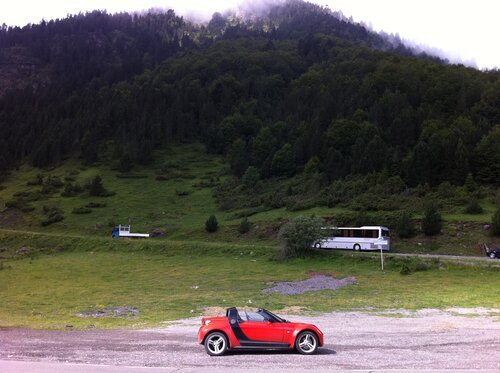 If you find a twisty road somewhere (in southern) Europe, you'll enjoy the Smart Roadster at its best. Think of a street legal roller coaster that will keep you smiling for hours!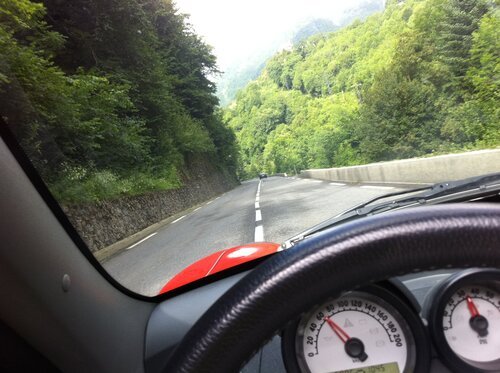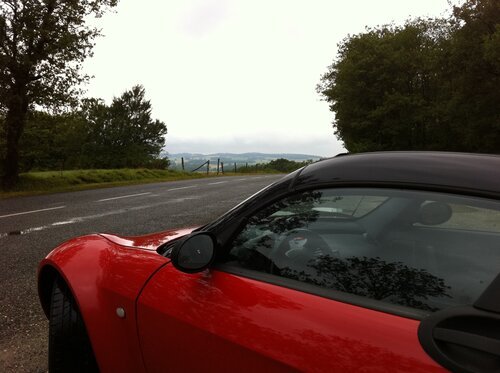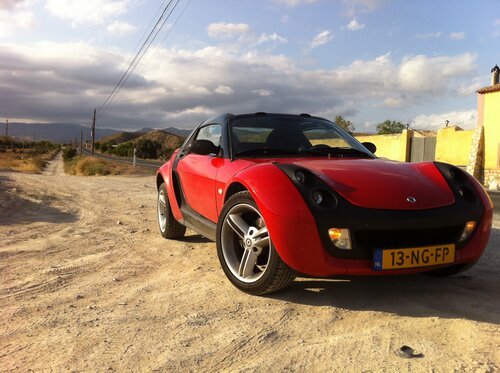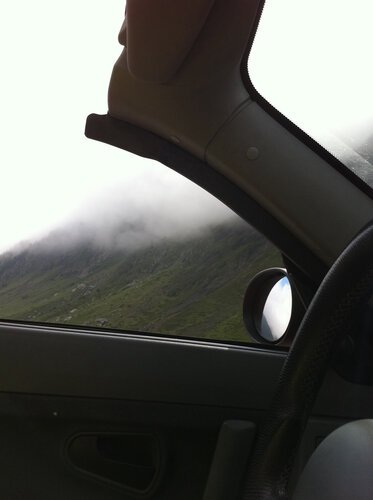 Smart Roadsters are very practical
Contrary to popular believe, the Smart Roadster is in fact a very practical car. Over the years I have transported many different items, computers, televisions, paintings, canoes... and I even picked up a wife!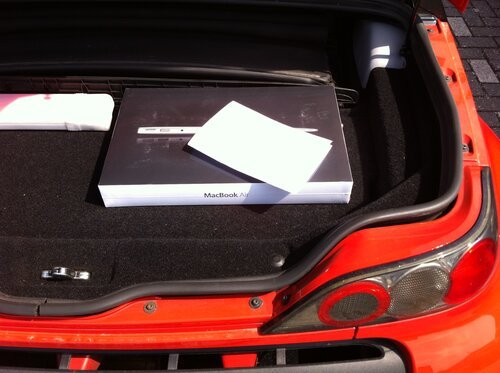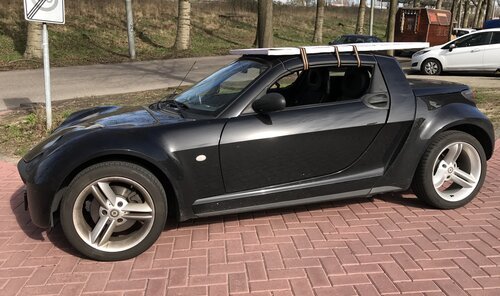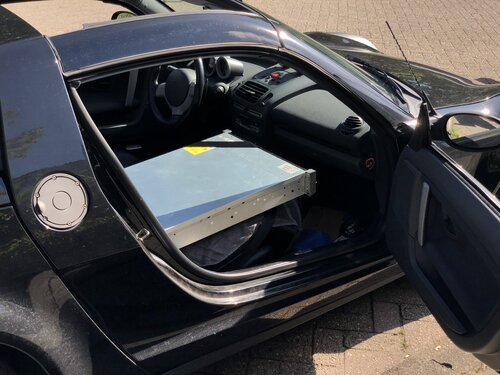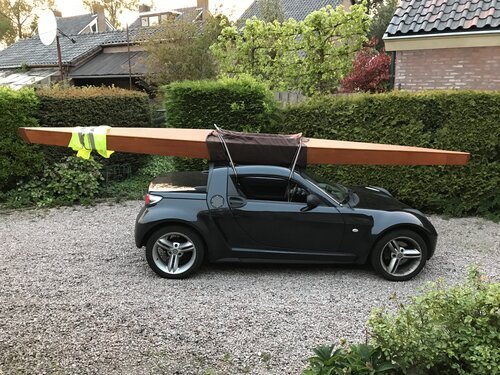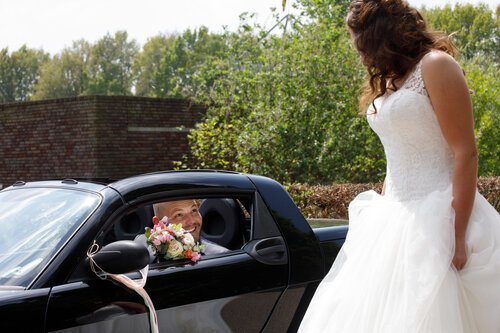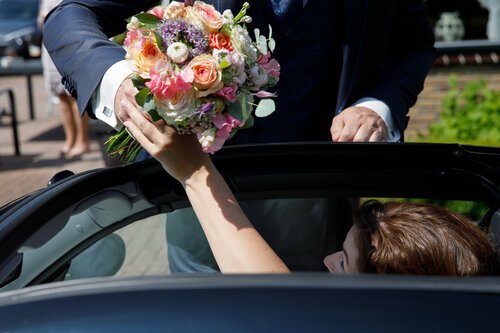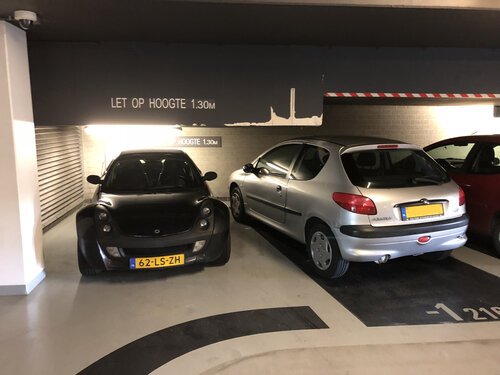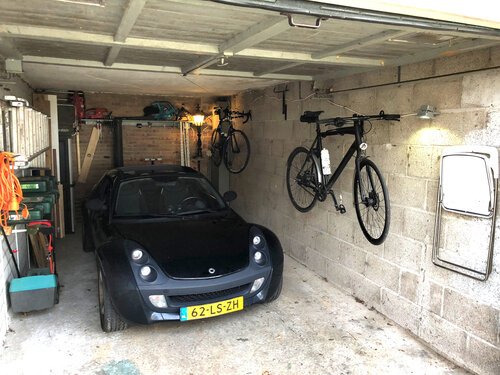 Saying goodbye
Times change and so do I. My discovery of cycling provides me with the feeling of freedom that is beyond that of a car. Unlike the open and twisty countryside roads in southern Europe, the busy streets in The Netherlands are much less fun to drive these days. Traffic, speed bumps, speed limits and distracted drivers demand your constant attention, taking the fun away.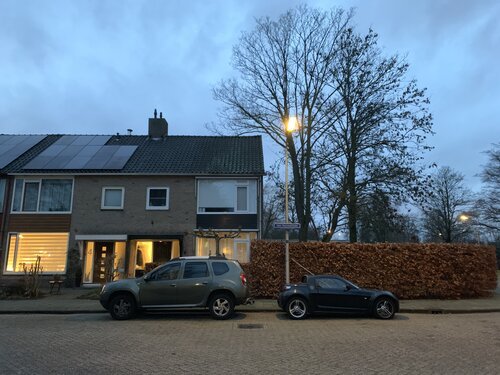 My wife's family car, a Dacia Duster, is surprisingly practical. I hate to admit it, but it might even be more practical than my beloved Smart Roadster. It has more doors, more seats and more place for things I didn't know one would need (with kids). It can even carry my bike!
No longer owning a car
This brought me to the point where I asked myself, do I really need to own a car? In our Western culture a car serves multiple purposes as it's both a means of transport and a status symbol.
For getting from A-to-B I can use my bike, bus, metro, train or a shared car (either from my wife, a rental car or friends). Especially in a dense urban area like the Amsterdam city region, you really don't need to own a car to get somewhere.
Status symbol
This leaves the car as a status symbol. Having owned different cars over the years, I experienced firsthand what difference it makes if you own a cheap car or an expensive one.
Consider these cars I owned; imagine a person driving it. What would you think of him or her?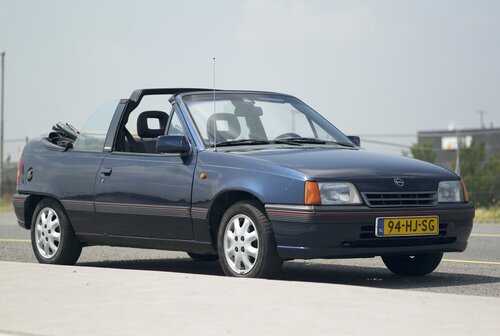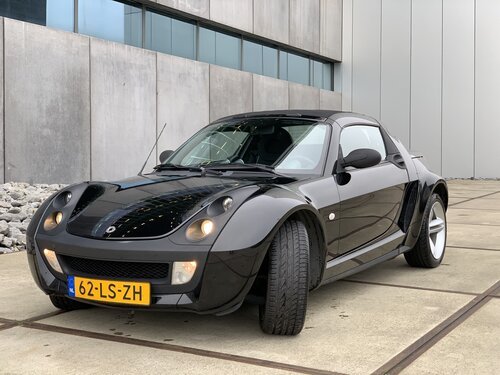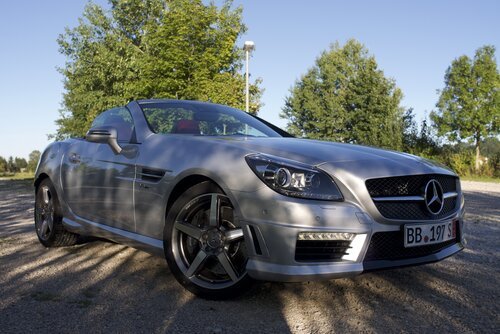 Chances are that you come up with different answers for these different cars. That's the point: the car communicates. Even if you don't care about your car's performance as status symbol, other people will. It's therefore something to consider when you buy one.
Maybe it's me getting older, but I no longer care that much about cars and status. I think it's way more valuable to be healthy and to be able to spend time in freedom with friends and family.
Conclusion
If you're looking for some real genuine driving pleasure, then the Smart Roadster is an absolute fun car! Take it for a ride out in the open, enjoy the sunshine, smell the trees, hear its little engine work.
Although it's surprisingly practical, you should only get one if you really enjoy driving. There are more ways to get from A to B these days. Challenge yourself to look beyond the common thought that you should own a car!
Did you enjoy this post?
If you found this content useful,
consider showing your appreciation
by buying me a coffee ❤️😋: