Tudor Black Bay 36 long-term review
Six months on the wrist
For the past six months I have been wearing the same watch, pretty much every day and night. It's a Tudor Black Bay 36 watch in steel, with a black dial. I like minimal (yet functional) design that lasts, this watch certainly ticks the right boxes. Read along to find out how wearable a smaller watch is in daily practice.
Tudor
Tudor is the secondary brand of Rolex, it's founder Hans Wilsdorf was very clear that the purpose of the Tudor watch company was about "making a watch that our agents could sell at a more modest price than our Rolex watches, and yet one that would attain the standard of dependability for which Rolex is famous".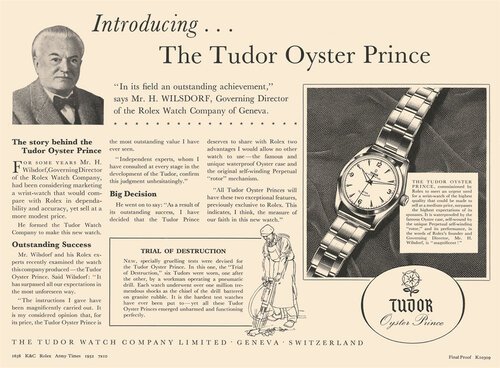 Fast forward to today and you'll find the Tudor brand very much alive, refreshed and fully firing on all cylinders. Modern Tudor watches provide excellent value, with quality fit and finish.
Tudor Black Bay 36
If you are a regular visitor of this website, you'll know that I like minimal design. Things that are designed like this don't scream for attention, they'll fade into the background in a reliable, predictable, functional way. The Tudor Black Bay 36 is very much like that: unremarkable on a photo, yet very dependable and practical on the wrist.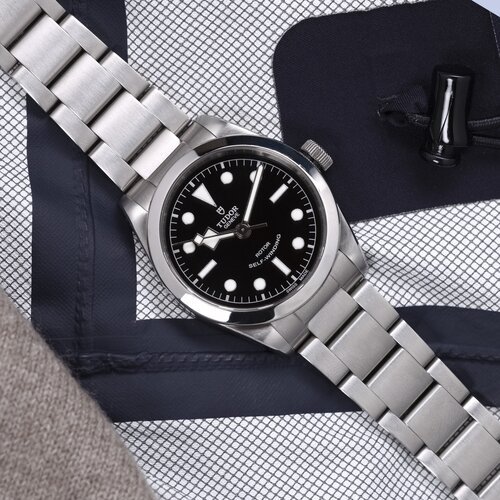 The watch features a glossy black dial and a non-rotating smooth bezel. It gives it a smooth appearance, devoid of visual clutter and unessecary decoration. There is subtile silver printing on the dial, and the indexes are composed of a triangle at 12, batons at 3/6/9 and dots for the rest. The watch features the so-called "snowflake" hands that have a cult following thanks to legendary historic timepieces worn by special units in various militaries. It's a subtle hint to Tudor's heritage. The watch strikes a very nice balance between elegance and sportiness. I think it is a timeless timepiece.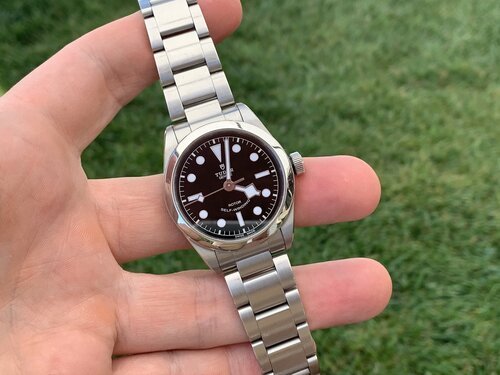 Just like early Tudor watches, this Black Bay 36 follows the classic lines of the (Rolex) Oyster case - which is heralded as a masterpiece in horological design. It gets its name from the waterproofness, like an oyster shell closing itself to protects its innards against the sea. It sits beautifully on the wrist.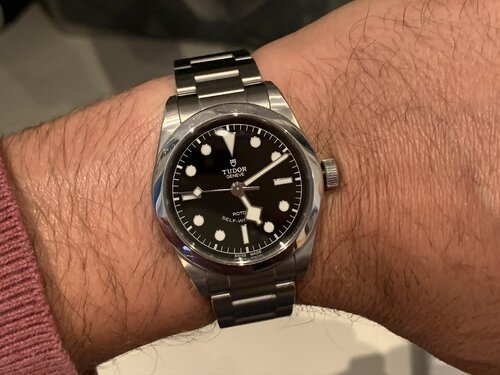 Although 36MM could be considered a small watch size for men by modern standards, the watch's incredible balance makes you forget about millimeters once you'll start wearing it. Yes, it is smaller, but it makes the watch unobtrusive in a way that few modern timepieces are.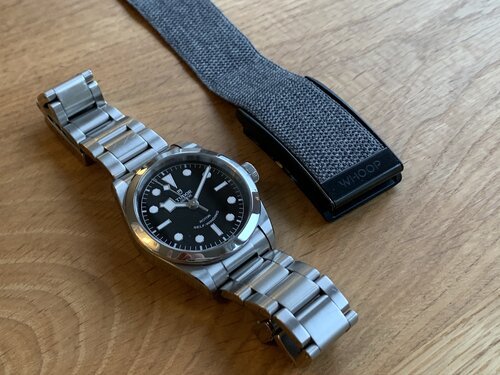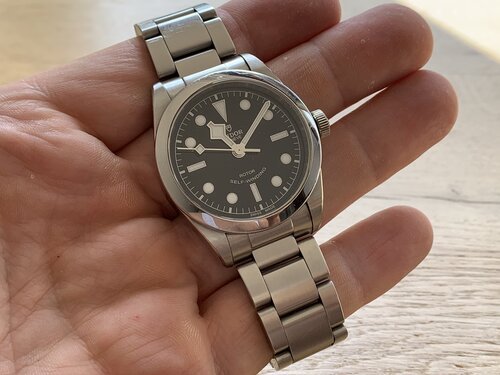 The Black Bay 36 is powered by the ETA 2824 automatic movement. For those unfamiliar with mechanical movements, this means that the watch runs without batteries. It's one of the advantages over modern smartwatches. The watch 'charges' by your body's movement. It has been calibrated by Tudor to keep time accurately (my watch has a -1.5/2.0s a day). Some watch enthousiasts are favouring inhouse movements these days. Yet, owning a watch with a very common movement, like the ETA 2824, has the practical advantage that you pretty much have the guarantee that somebody will be able to service it in the future. This ensures longevity and future reparability, and I really like that - as I hate planned obsolescence.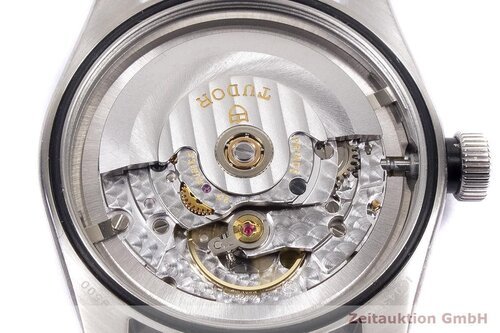 In practice
For the past six months I have worn the watch during pretty much everything I do:
typing
visiting customers
sleeping
cycling
swimming
being a daddy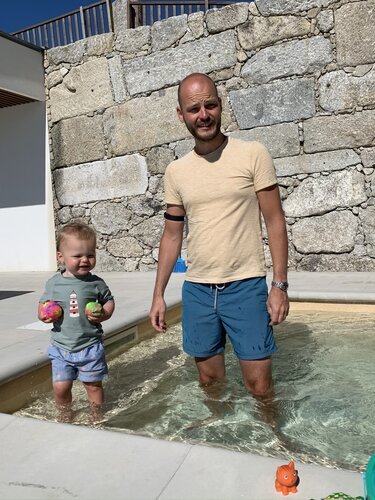 Thanks to the legendary Oyster case you can be very comfortable when you take this watch in or near a pool. The metal bracelet is perfectly waterproof, too. Other models in Tudor's Black Bay watch lineup are dive watches; this watch carries the same pedigree in a compact package.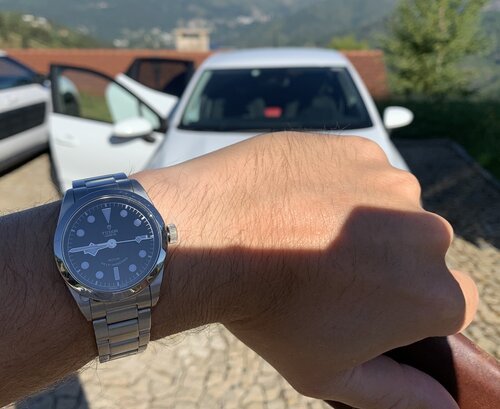 Because of the watch being a little smaller than most contemporary men's watches, it wears a little lighter on the wrist, too. This is especially nice when you wear your watch while sporting. Don't worry about sweating, it's easy to clean as you can simply keep it on when you take your shower. During my bike rides I really didn't mind wearing the little Tudor.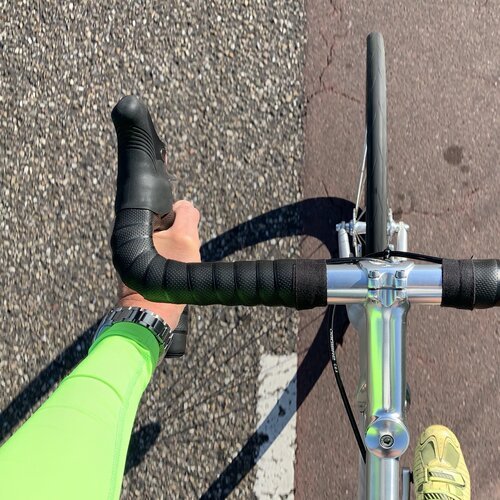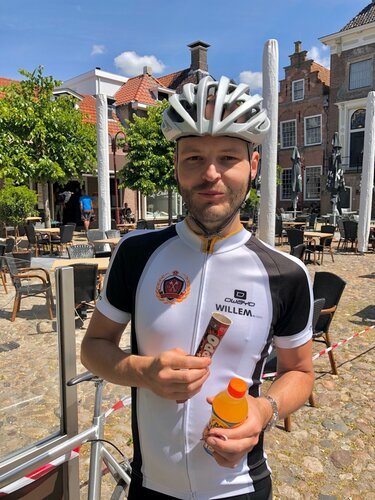 The Oyster case is accompanied by the Oyster bracelet. It fits the watch perfectly. Unlike most Rolex bracelets that feature shiny polished center links, this Tudor's bracelet is fully brushed. When you wear it, you immediately feel why Rolex is famous for their bracelets: they are comfortable, yet very strong and precisely engineered.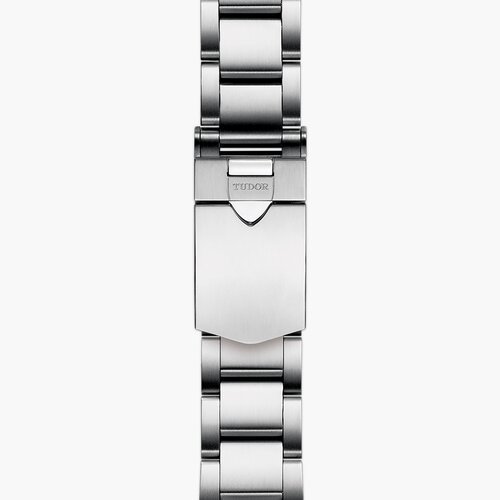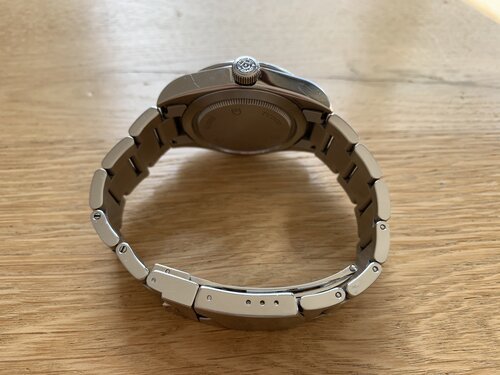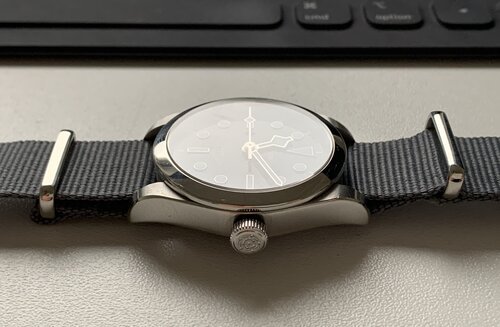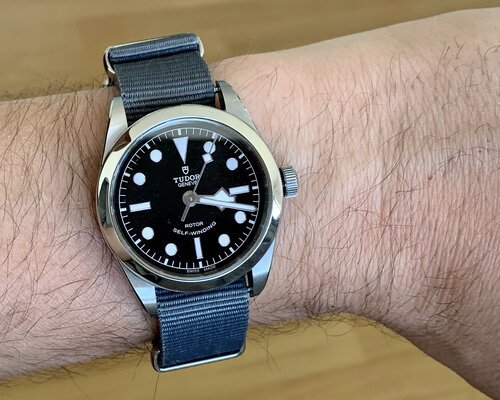 Conclusion
If you are looking for a perfect everyday watch, a reliable timepiece that strikes a nice balance between formal and sporty? Look no further, the Tudor Heritage Black Bay 36 is it!
While wearing it for six months I really learned to appreciate it's understated appearance. Don't let the small(ish) 36MM size hold you back: there is greatness in this fine little watch!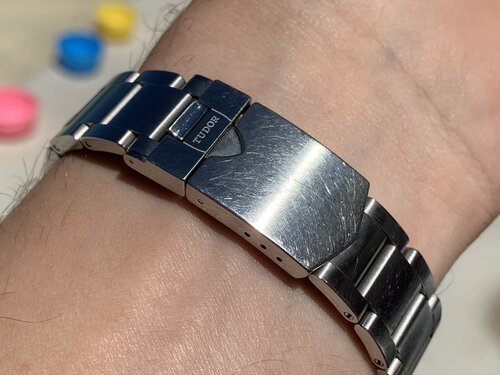 Did you enjoy this post?
If you found this content useful,
consider showing your appreciation
by buying me a coffee ❤️😋: