Six months with MCADD
Thoughts and tips on the daily life as parents
Tomorrow it's six months since our son was born, a good moment to reflect upon the experience of being a parent of a kid with MCADD. This metabolic condition demands special attention on the feeding schedule and preparation for situations when things go different. It's good to share that this has quickly become normal for us, here are some thoughts and tips.
Born with MCADD
Six months ago our son was born with a rare genetic metabolic disorder called "medium chain acyl-CoA dehydrogenase deficiency" or MCADD. During the first few weeks this was nothing but an emotional rollercoaster ride. In addition to the life changing event of becoming a parent, we had to learn and deal with MCADD. Toss in some sleepless nights, and you're in for some serious test of character.
Just like I noticed after my first few weeks as dad, you and your body will quickly adapt to the new situation. With some creativity and flexibility, you'll find new (and fun) ways to do things. I guess this is true for being a parent in general, but when your kid has a special medical condition, finding a nice routine actually feels like an accomplishment.
Spilling milk (reflux) and baby cramps
During the first two months we had some practical problems with spilling milk and baby cramps. This prevented our son to fall asleep easily. This is challenging in combination with the tight feeding schedule. With MCADD you have to respect the schedule, meaning you'll have to wake up your baby. It's annoying to wake up a perfectly sleeping baby when you know it will be a challenge to have him fall asleep again.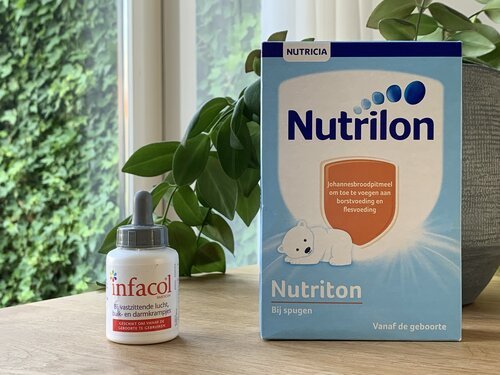 The spillage of milk was easily solved by making the milk a little thicker using Nutricia Nutriton, containing Johannesbroodpitmeel. Annoying baby cramps were alleviated using Infacol. We consulted our doctor before doing this.
Eat, sleep, play, repeat
With the practical problems under control, we were able to establish a nice routine. This is a natural process where you simply embrace the pace and figure out what works, and what doesn't. We do all kinds of things, like walking, shopping, swimming, going to a restaurant, going with public transport, visiting family, long car rides, etc.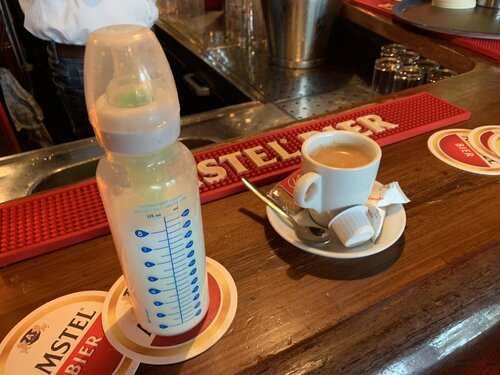 You'll learn along the way, becoming more proficient with caring and feeding on the go. I expect this to be very much like any parent's experience, but with a special medical condition gaining this confidence is actually very important.
Dealing with MCADD
Dealing with MCADD has become part of our routine, we don't really think about it anymore as something special. Thanks to our attention to his feeding schedule, we didn't run into any problems because of insufficient food.
There were a few occasions when we were on 'extra alert', notably when our son got his first cold and when he was vaccinated. With MCADD, fever can lead to dangerous situations because of the body burning more energy. We are prepared for such situations with high energy food, medicine, information and emergency procedures.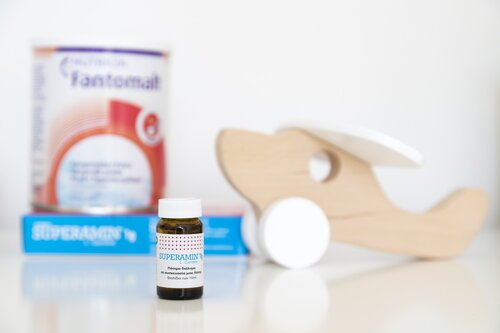 Feeding at night
Regular feeding at night is part of the MCADD baby feeding schedule. Exact times shift as the kid grows older, but feeding at night remains for now. I pretty much do all the night time feeding sessions, allowing myself to get used to this.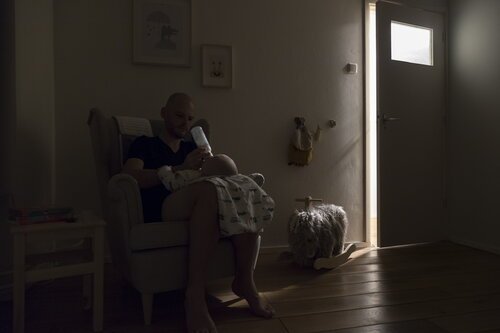 If you look at the sleep data from the first six months, you can see the feeding sessions as it marks either the beginning, the end or interruption of my sleep (interruptions are purple in the chart).

You can see the feeding time shift from 2.30 during the first month, up to 5.00 in May and June. If you have very sharp eyes, you'll notice that the interruptions get shorter, too. This is because the sessions become more efficient and routine driven.
Eventually I began experimenting with staying awake after the last nightly feeding session, using the early morning hours to be productive for work. You can also see that I regulary go to bed early or do a daytime nap to make sure I have enough sleep hours on average.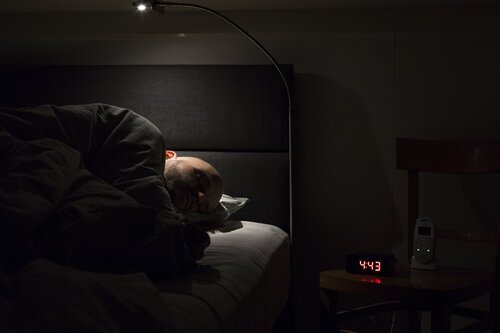 Conclusion
After the intense initial weeks, the first six months have been very good for all of us. We learned a lot and experienced a great deal of "normalness". This allowed us to develop a routine in dealing with MCADD, without thinking about it all the time.
There is always the chance that we will run into MCADD problems later on, but this doesn't hold us from doing all the things other kids and parents do! That's the key thing to take away from this post!
Did you enjoy this post?
If you found this content useful,
consider showing your appreciation
by buying me a coffee ❤️😋: