Riding with Omata One
Analogue cycling computer with GPS
For the past week I have been riding my bicycle with Omata One, a special bike computer. Its mechanical hands indicate speed, distance, ascent and time ridden measured using precise GPS data. It is fun, read along to know why.
Cycling purism
Some ride their bike to be the fastest, but I believe there is more to cycling than getting somewhere first. Being out in the open, breathing fresh air and being free from distractions of our connected world, is what makes cycling extra valuable for me.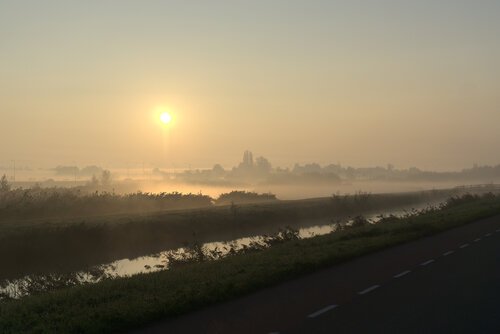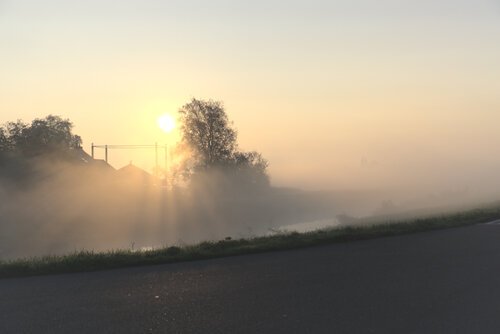 Riding your bike is good for the body and soul. You can use it to commute, to exercise or both. If you're interested in your physical performance, you might consider tracking your rides using a bike computer.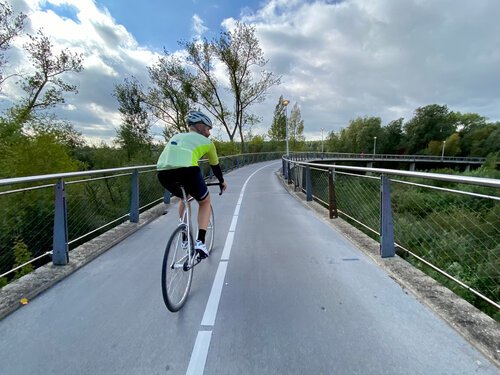 Modern bike computers are technological marvels. Their digital displays show an incredible amount of data. Many of them connect to your smartphone, notifying you of incoming messages and phone calls.
Modern connectivity is great for when you need it, but the omnipresent blinking and beeping can be distracting. Not everybody will go through the multi-layered settings menus to restrain this flow of information. This is why Omata One was created.
Omata One
The Omata One is a bike computer that is radically different from most other cycling computers. It uses analogue hands to indicate speed, ascent, distance and time ridden. It doesn't blink or beep, but it does collect highly precise GPS data that you can analyse after your ride.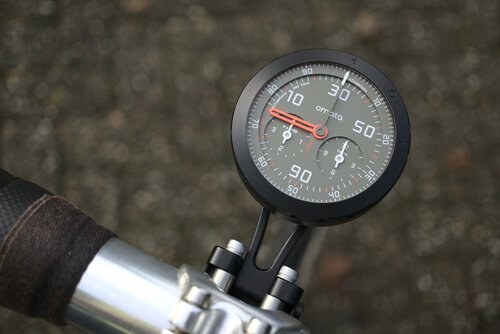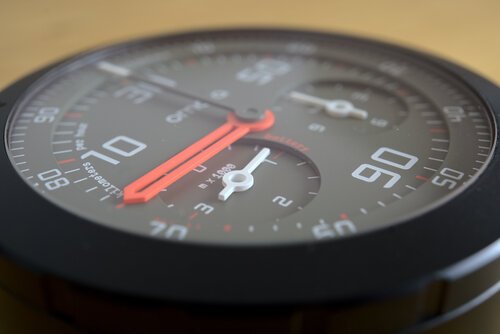 Operating the Omata does not require any touch screen interaction or fiddling with tiny buttons. The rotating outer ring functions as a simple selector:
arrow: start riding your bike, data collection is automatically paused
zero: finish your ride and reset the hands, your ride is saved
plus: download your ride data to your smartphone or computer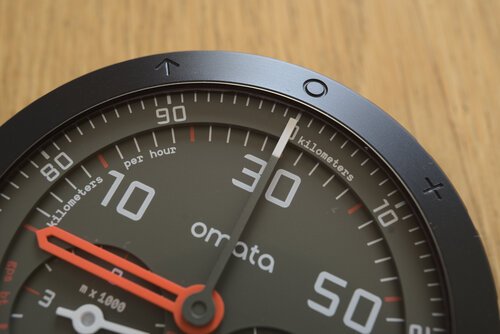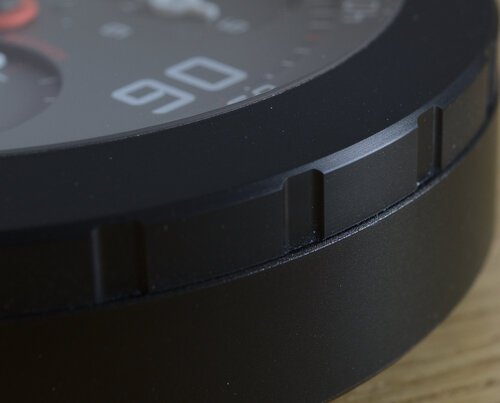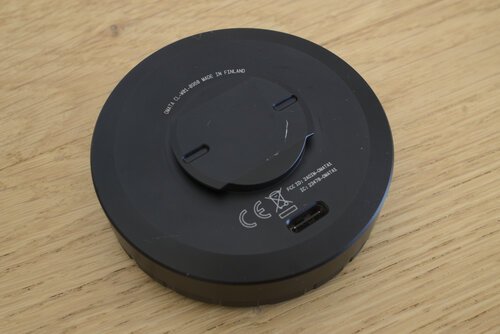 Cycling with Omata
Simply start riding and the hands will move along! There is something weirdly natural to analogue indicators that set them apart from their digital counterparts. Instead of "reading" numbers you simply "see" the angle of the hands, this becomes very intuitively once you have ridden with Omata for some time.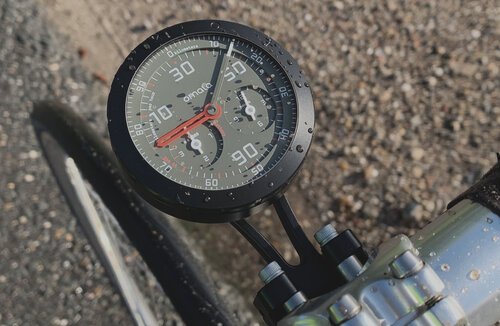 There is great depth in the dial, which is a pleasure to look at under changing light conditions. It is beautiful but it doesn't scream for attention. It quickly became an integral part of my bike, in a very natural way. I like that.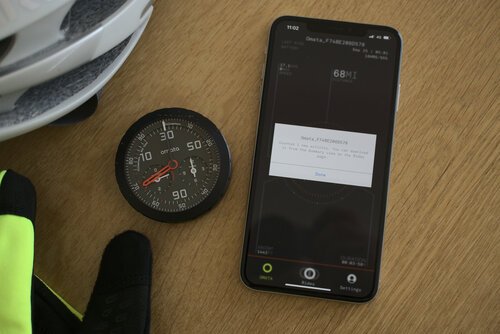 Using the Omata app you can easily download your ride data. The ride is saved as an industry standard FIT file, compatible with most fitness and health apps. You can upload your ride to Strava, import it in Cyclemeter or send it to your computer for further analyses with GoldenCheetah. You can use the app to connect Omata to external ANT+/Bluetooth sensors, like a power meter or heart rate monitor.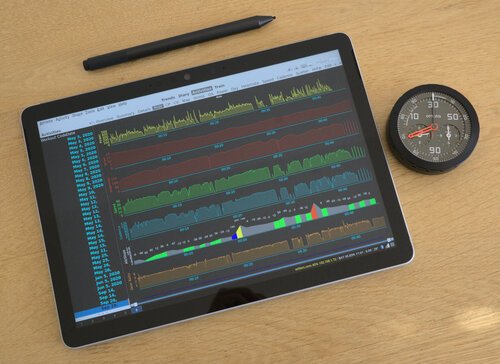 Conclusion
If you are looking for an alternative to hyper connected modern cycling computers, then you could consider the Omata One a worthy option.
The lack of distractions and the beautiful analogue display with moving hands set it apart. If you appreciate its design ethos, then the Omata is worth every bit of its premium price!
Did you enjoy this post?
If you found this content useful,
consider showing your appreciation
by buying me a coffee ❤️😋: