Designing my own watch
Timeless timepiece, both functional and comfortable
Last month a very special package arrived from Switzerland, containing my custom made wrist watch. I decided to sell all my big brand watches and have them replaced by something unique, tailored to my personal preferences. This is the story of my watch.
Watches
There is something magical in these miniature machines that sit on peoples' wrists: watches. They are technical marvels that often are much more than mere tools to tell time.
Some are status symbols, some are pieces of art, some are fitness tools and others are digital companions. But most of all, a watch is something truly personal: you wear it on your body. With smartphones and computers everywhere, nobody really needs a watch to tell time. Wearing a watch is a deliberate choice, one I like to carefully consider.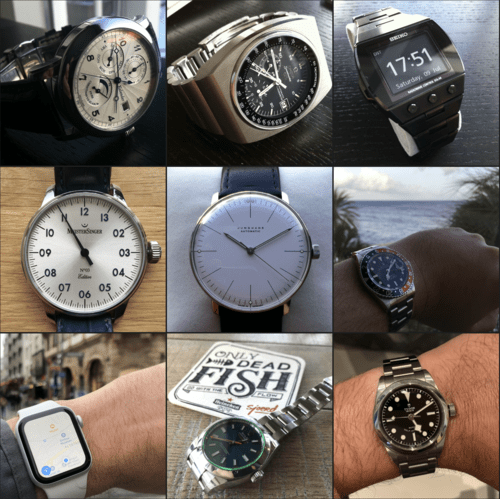 Over the years I have worn many different watches and each of them has its own story and reason. Yet none of them felt like a perfect fit for me.
You'll be surprised how hard it is to precisely define what you really want. I took my time (pun intended) to distill a list of features that would define my perfect watch:
analogue display: like the natural passing of time I like the hands of a watch to sweep by as time progresses
simple: devoid of any unnecessary distractions I like my watch to be (visually) focussed on its function
autonomous: in line with how I value my own independence, I like my watch to be capable of running all by itself, without the need to charge or wind it manually
waterproof: as I don't fear rain while riding my bike and as I do like to swim, my watch should be capable of dealing with water, too!
day and night: with a young kid, the distinction between night and day becomes fuzzy every now and then.., any bearing the watch can provide in total darkness is welcome!
timeless: in a world where things become obsolete rapidly, I love to think of my watch as something more timeless, like a piece of art
inconspicuous: I wear my watch for myself, I don't want it to attract any unnecessary attention
honest: it should be true to the nature of the material, I don't like to hide things behind layers of superficial markup
ochs und junior
Then I stumbled upon ochs und junior, a small watch company from Switzerland. Founded in 2006 by Ludwig Oechslin, Beat Weinmann and Kurt König, they undertook an intense construction and design process to create their watches. While the company is in a state of transformation at the moment, they're still producing the watches that earned them their reputation.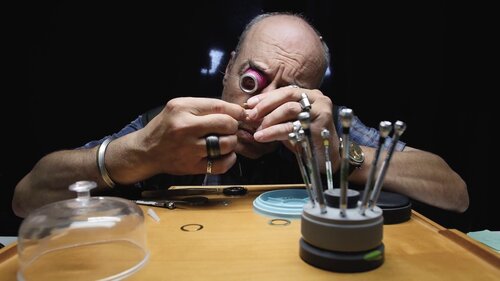 Their wrist watches use fewer parts to deliver mechanical complications, displaying other things than just the time. The watches are designed by Ludwig Oechslin, a renowned, recognised and awarded watchmaker, inventor and designer. He got widely known for his restoration of the astronomical clock in the Vatican Library, known as the Farnese Clock, and for the time he spent as Director of the International Museum of Horology in La Chaux-de-Fonds, Switzerland. He is obsessed with reducing the number of parts because simpler mechanics are more reliable and easier to manufacture and service.
This focus on removing unnecessary complexity is something that I totally value. It is something that I try to attain in everything I do, design and work with. Like my coffee button or my road bike. I knew immediately that this was the company that would be able to build my watch.
After contacting the company, we had several phone calls and email exchanges to discuss my ideas. Over the years they have made some very spectacular examples, yet I wanted to stay true to my wish list. When the sky is the limit, it's hard to stay on the ground - yet that's what I tried to do when creating this understated piece of art.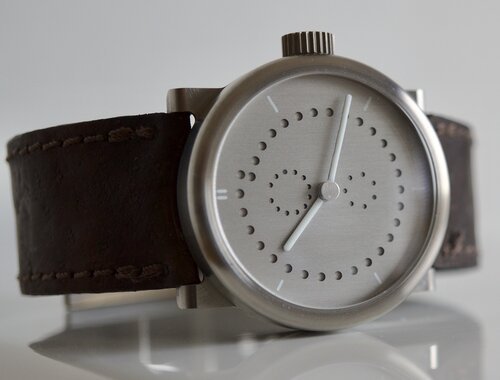 My watch is made from titanium (which is light and durable), it's small (36MM diameter), it's waterproof (with a screw-down crown), the hands are luminous (visible in the dark), it has an automatic movement (not requiring batteries or manual winding) and its colours are true to the material (no painted surfaces).
The watch is a so-called "annual calendar", which means it can show the correct date with only one manual adjustment per year (during February). An annual calendar "knows" the difference between short and longer months. In haute horlogerie this is a higher end complication, sometimes requiring more than hundredth additional parts. Thanks to Oechslin's brilliant design, this watch only uses only 3 additional parts!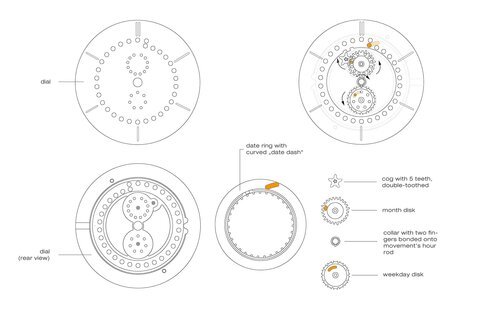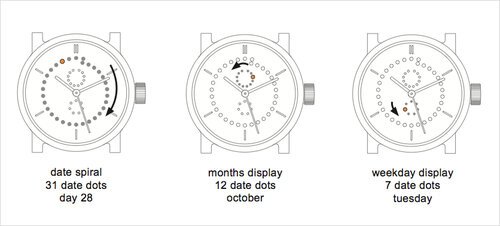 As an hidden luxury (it is only noticeable by the wearer), the watch is made lighter by milling away any excess material. While some people prefer a certain heft to communicate (material) value, I appreciate lightweightness as it improves comfort (especially when you're active).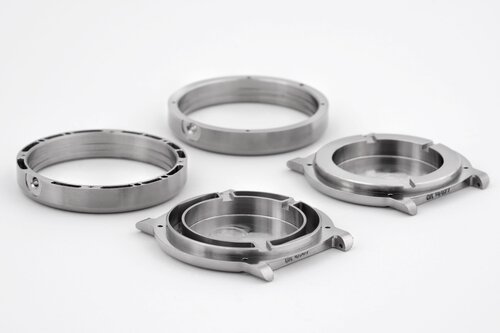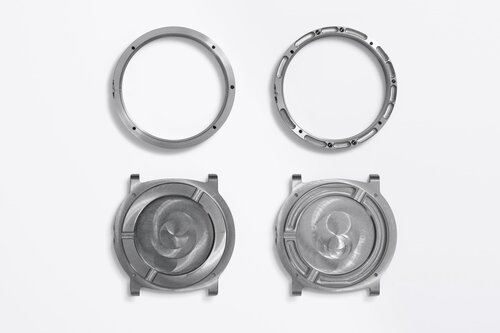 During the design process I remained in contact with the company. Every now and then I received images from the workshop, keeping me in the loop as things progressed.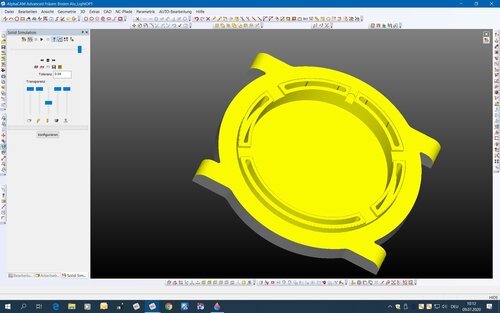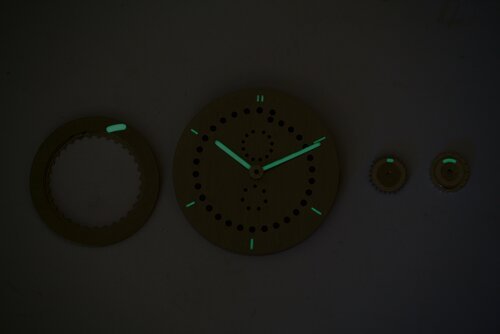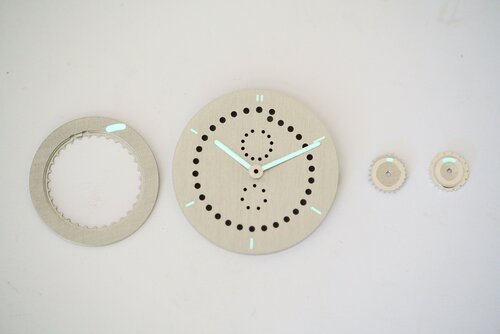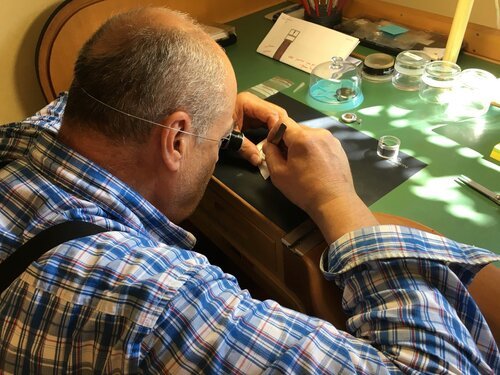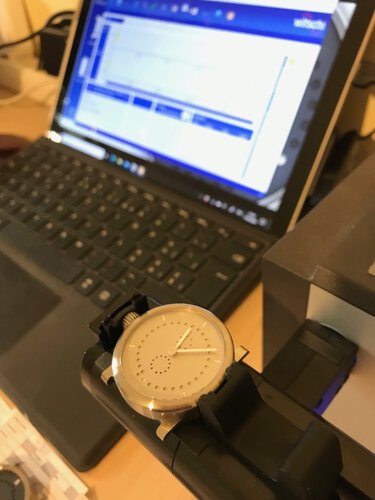 Delivery day!
After waiting patiently for a few months, I received my watch per mail last month. Normally you're welcome to pick it up in person, but due to all the COVID-19 restrictions I opted for parcel delivery. If you hate paying (import) tax you might want to reconsider this... the Dutch customs' office wanted their part of my piggy bank before releasing my package for import.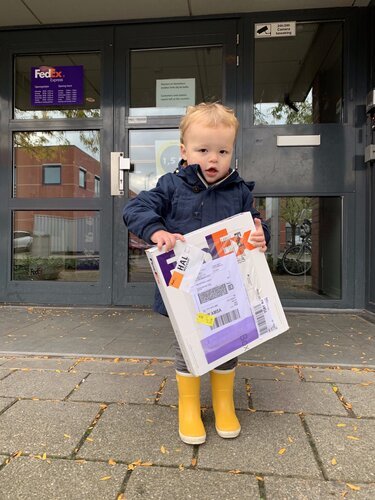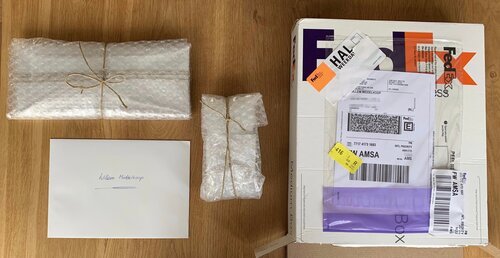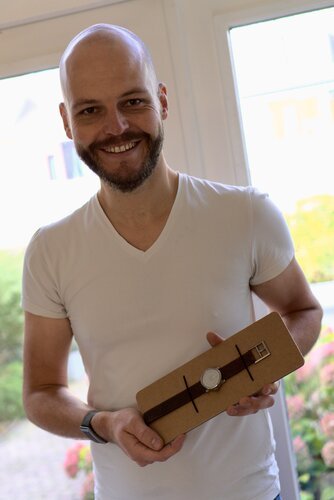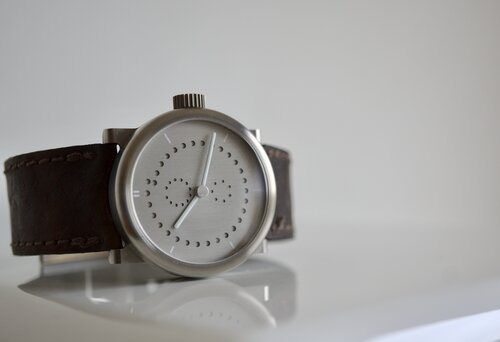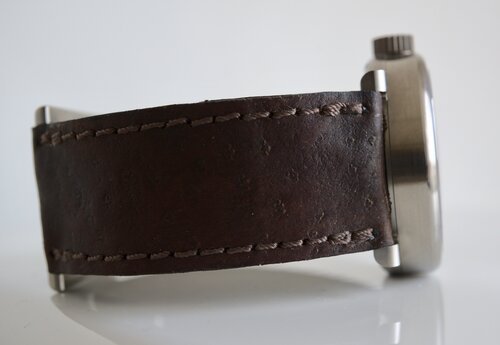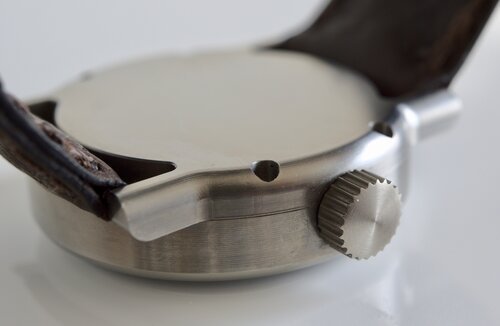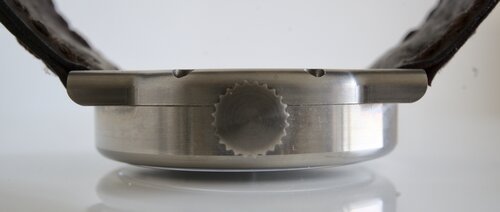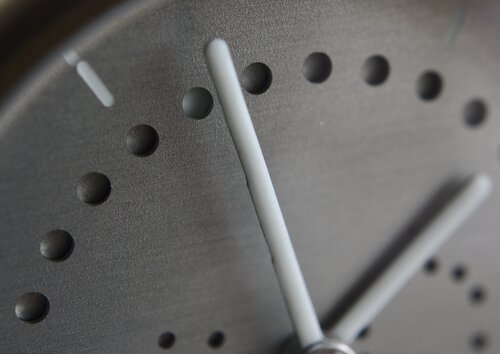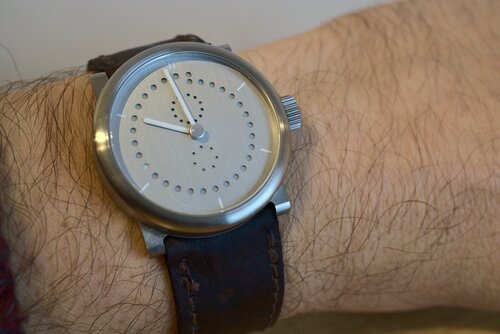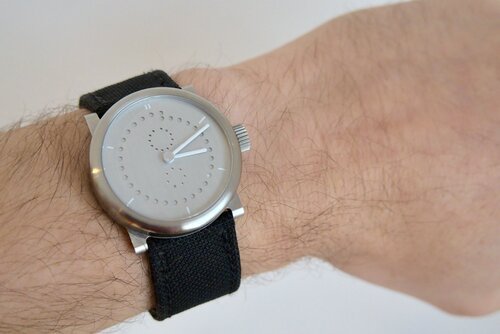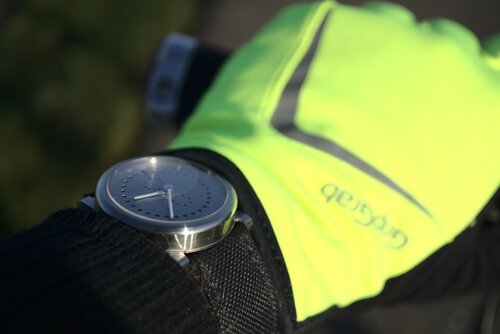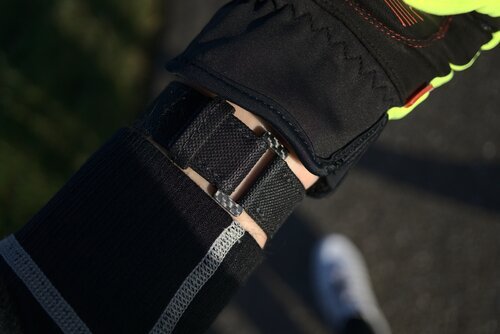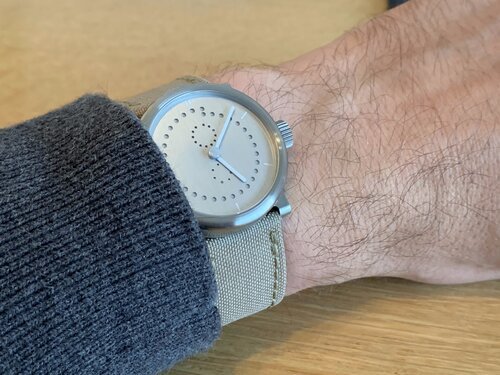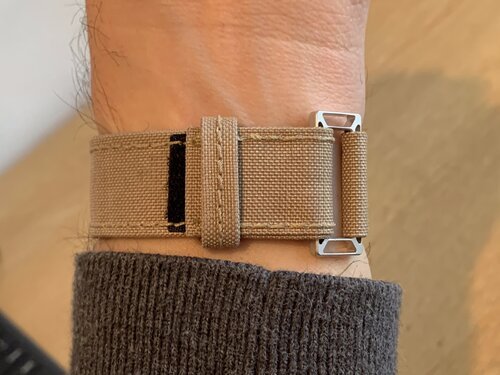 Conclusion
While there are many reasons to choose a watch, I wanted my watch to be perfect for me. In a fast moving world where things get replaced rapidly by newer fads, spending time and money on a timeless timepiece felt right.
Don't be afraid to make decisions for yourself. Wear the watch you want to wear. If it doesn't exists, don't panic. Thanks to the wonders of our connected world, you can find people that will help you!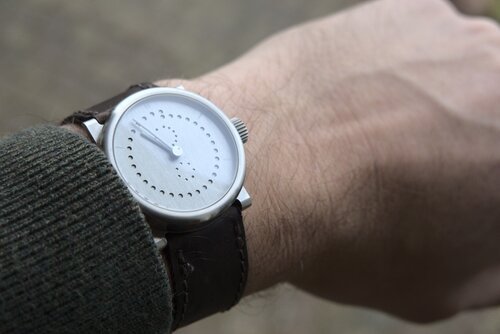 Did you enjoy this post?
If you found this content useful,
consider showing your appreciation
by buying me a coffee ❤️😋: