Migrating to the Cloud
Clearing an on-premise server room
For a Dutch organisation that serves customers throughout Europe, I was asked to help dismantle a live server room. Instead of simply pulling the plugs, some of the services had to be migrated to the cloud. For fun and inspiration I share three different strategies to do so.
On-Premise server room
Like many companies this Dutch firm had a dedicated server room in their office building. Over the years hardware accumulated inside this room. Whenever I am asked to assist with jobs like this, it always strikes me as a surprise how these things seem to (almost) organically grow. Lots of wires, intertwined much like the roots of trees in a forest.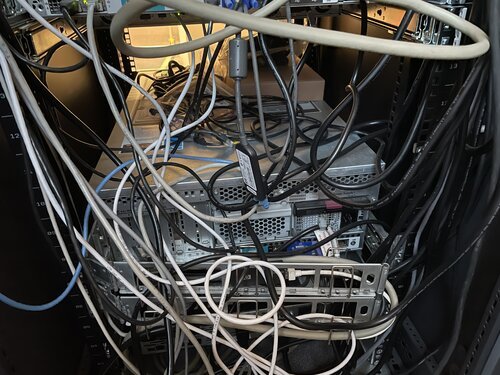 Like finding your way through a jungle you must first get a grasp on what you're looking at. Determine what machines are actually in use, what are the tasks of these machines and who uses them? Only a thorough understanding can provide the necessary basis for any thoughtful migration.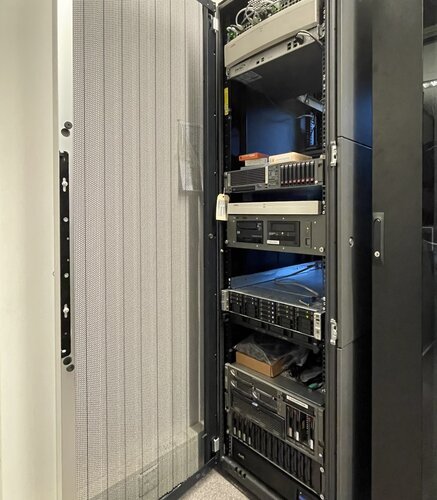 Strategies
Once you have a clear understanding of the current setup you can define the next steps. For this particular organisation the desire was to completely clear the on-premise server room. Per machine there where basically three options:
turn it off: as simple as pulling the plugs, but do not forget to securely wipe any data containers such as disks and memory
move it to a data centre: some machines may be hard to migrate to the cloud due to hardware capacity demands or software restrictions; simply moving the existing box to a professional data center might then be a viable idea
migrate its software to the cloud: this can be a little trickier as it involves decoupling hardware and software, but ultimately this can set you free from any trouble associated with hardware ownership
Implementation
For this customer we were able to simply turn most machines off. The remaining machines where carefully analysed and whenever possible a cloud migration was performed. Think about things like moving the email from the Exchange server to Microsoft 365. Tackle each service one by one and you'll be surprised how many cloud offerings there are. For most things you can find a suitable cloud solution.
After migrating the low hanging fruit into the cloud, you'll end up with the more challenging machines and services. One machine involved a big database with millions of records running a specific version of Red Hat Enterprise Linux and Oracle. Virtualising this "bad ass" server would be very expensive, its demands on memory, storage and processing are very serious. That's why we decided to move it to a professional data centre where it can continue to run as is.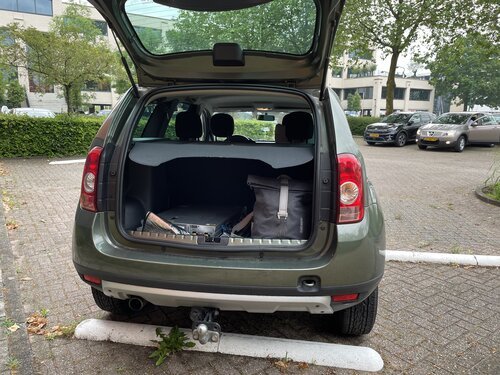 You might think of this as "cheating your way to the cloud" but make no mistake: a professional datacenter is much better than most on-premise server rooms as it provides security, redundant connectivity and stable climate control. Just be very sure to make a backup before loading the machine in any car: as crashing the car could have devastating effects on its cargo!!
Two other specific machines where to be virtualised into the cloud. They where running on Microsoft Hyper-V, hosted on one of the on-premise servers that ran other Windows domain services, too. The trick was to decouple the machines from the (legacy) Windows domain to be able to run them independently. A single virtual machine is much easier to host at a commercial infrastructure provider.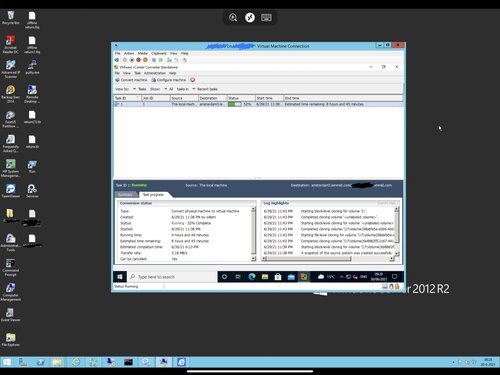 You need some bandwidth, time and preparation - but this is a relatively safe operation to execute. During conversion data is only copied - leaving you with two virtual machines afterwards. Once the VPS is migrated you should test the new copy thoroughly before wiping the old ones.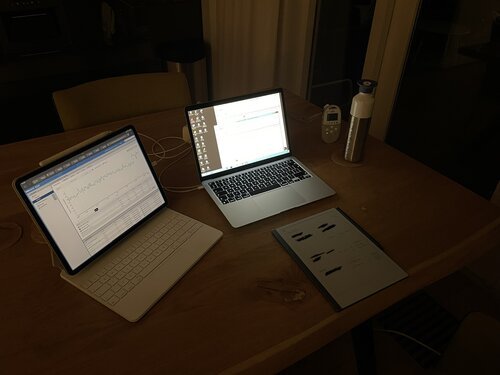 When everything comes together you can happily enjoy lunch in the sunshine, being able to connect to the migrated machines through the magic of the cloud.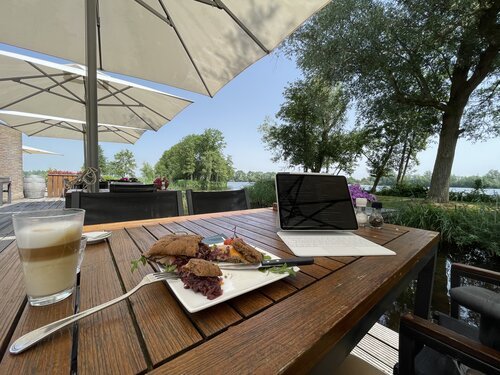 Conclusion
At first a data room jungle might scare you and the task to migrate it to the cloud insurmountable. Take tiny steps to create smaller chunks to be migrated, then determine what to do with each service separately. That way everybody can find its way to the cloud!
Did you enjoy this post?
If you found this content useful,
consider showing your appreciation
by buying me a coffee ❤️😋: