The best bike computer app: Cyclemeter
Get advanced ride data with a flexible setup
This month I have intensified my training to become fit for this year's Fietselfstedentocht, a 235KM bicycle ride through Friesland. Over the years I have tested different kinds of bike computer setups: from dedicated (and expensive) Garmin Edge bike computers to no data at all. Eventually I came up with a flexible setup to gather advanced ride data using my smartphone, let me explain how this works.
Data on your bike
If you collect data on your bike you can gain insights into your physical performance. If you track your ride data over time this will allow you to improve your condition. This can be helpful if you're preparing for a long grand fondo, a race, or if you simply try to loose weight and feel fitter. With modern technology you can collect cycle data like:
Distance
Height meters (using barometer and/or GPS)
Riding time
Speed (current/average/maximum)
Heart rate (current/average/maximum)
Cadence (revolutions per minute of your legs)
Temperature
GPS location (and traveled route)
Power (muscle power, measured in WATT)
Bike computers: hardware to collect ride data
If you're planning on collecting bike ride data, you have many hardware options. Over the years I have used different bike computer setups to collect ride data. From dedicated Garmin EDGE bike computers, to just an Apple Watch to no data at all.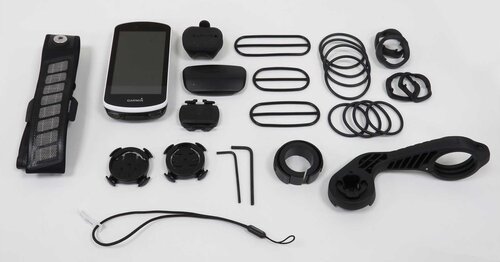 If you consider a dedicated bike computer you can choose to use very advanced systems like the Garmin EDGE 1030. This is what professional athletes use. They are very advanced and therefore expensive (more than €500). This might be overkill, especially if you're planning on collecting ride data on smaller rides (to the grocery store...).
Alternatively, you can opt for a more minimal approach. The Omata One analogue bike computer is designed to "de-computerise" the ride itself. It still collects ride data for post ride analysis. This mindful design doesn't come cheap either ($550).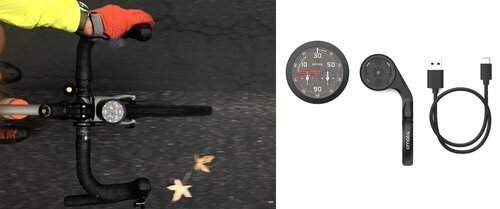 Using your smartphone as bike computer
I always prefer simple solutions to advanced problems, therefore buying an expensive dedicated bike computer felt wrong to me, knowing that I already carry an advanced (and expensive ) mobile computer: my smartphone!
Cyclemeter bike computer app
Available for iOS and Android Cyclemeter is probably the most advanced bike computer app you can find.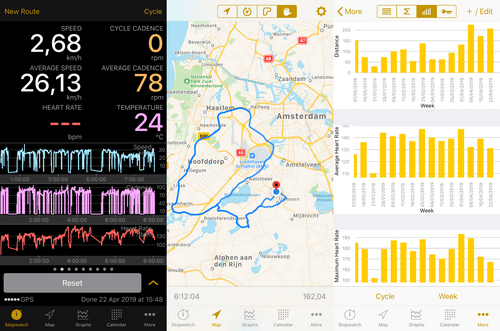 The app has an incredible amount of features and options that can easily overwhelm you in the beginning. You should really take the time to configure the app to your liking (and needs). The great thing about Cyclemeter is that you can greatly control what data it collects and what data it shows.
Sensors and displays
To get the best out of the Cyclemeter app you can connect it to external sensors. It's compatible with many different Bluetooth speed, cadence, power and heart rate sensors. If you like realtime data you can even connect it to external displays like Apple Watch or a Wahoo RFLKT display on your steer.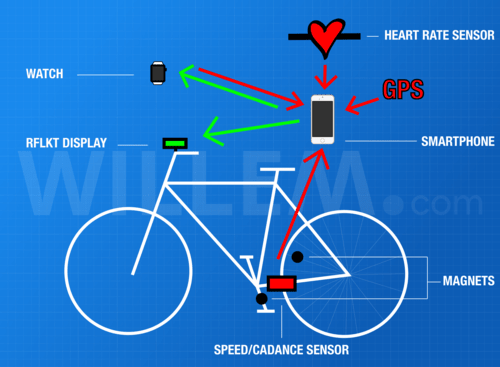 What's great about the Cyclemeter setup is that it's very flexible. You can connect everything or leave things out. I use this flexibility to scale my data collection up or down, depending on the kind of bike ride. Like sometimes I use the heart rate sensor in my Apple Watch and sometimes I use a dedicated (and power efficient) waist worn heart rate sensor.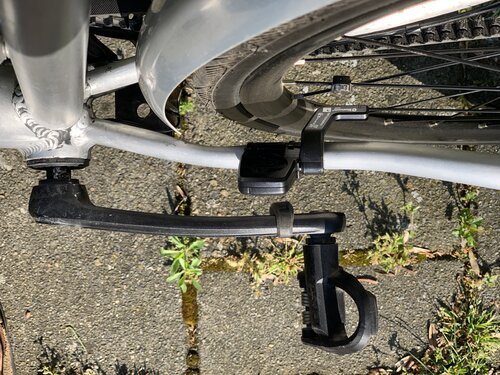 The Wahoo RFLKT+ display is a very cheap (±€50) device that connects to the smartphone to display data. It isn't a computer: it can only display data. Its battery life is fantastic, measured in months! Using Cyclemeter you can configure it to show different things.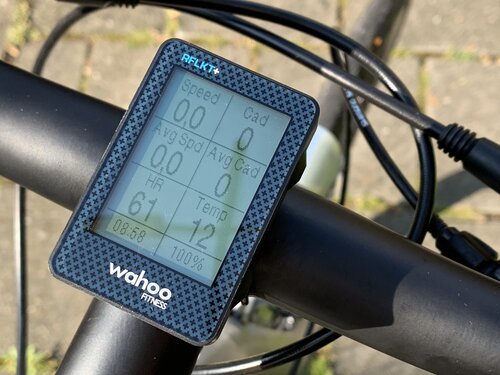 Depending on your preference, you can setup multiple pages with different layouts and font sizes. In addition to the advanced screen (shown above), I like to use a simple default screen showing my current speed and heart rate.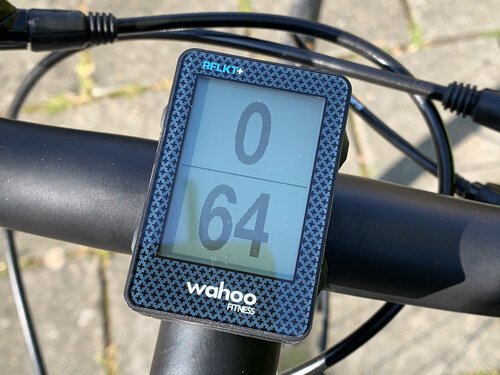 Usually I put my smartphone in a bag to protect it from bad weather. It's safely tucked away and using my Apple Watch I control the Cyclemeter app. You can use Apple Watch to start/pause/stop rides, show ride data and to collect heart rate data. It works great with Cyclemeter.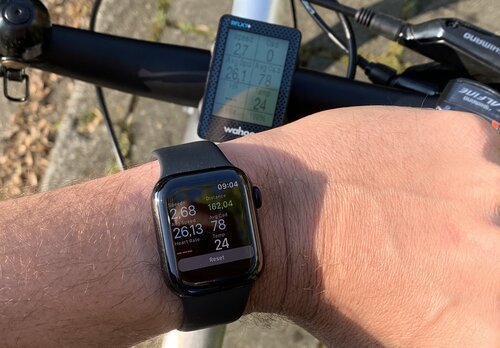 If you feel adventurous, you can mount your expensive iPhone on your bike's steer using a rubber strap or a more professional (and reliable) mounting system like Quad Lock.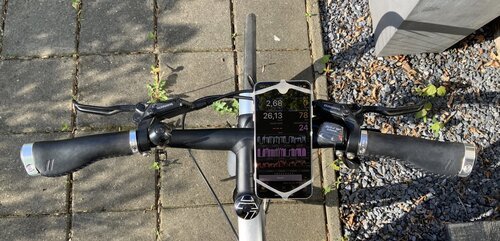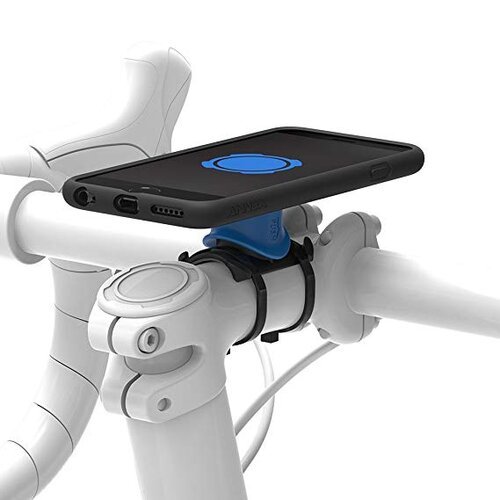 Conclusion
Take your time to figure out what kind of ride data is important to you. Your smartphone is a perfect mobile computer that can be a bike computer using the right software.
Connect your smartphone with sensors and displays to collect all the advanced ride data you want. I think that dedicated bike computers are like dedicated cameras or navigation systems: great for some professionals, but do you really need one? I don't. Happy riding!
Did you enjoy this post?
If you found this content useful,
consider showing your appreciation
by buying me a coffee ❤️😋: